Broke Brothers – Oldest US Men's Retailer Files Chapter 11 Bankruptcy
by Tyler Durden
ZeroHedge.com
Wed, 07/08/2020
The forced work-from-home lockdowns have created an environment where the average working man (or woman or other) in America is now only visible from the shoulder up on his Zoom calls.
This new COVID normal of (in)formal meetings seems to have been the last nail in the coffin of America's most iconic menswear retailers as Brooks Brothers has just filed for bankruptcy (just weeks after Men's Wearhouse owner Tailored Brands considered the same.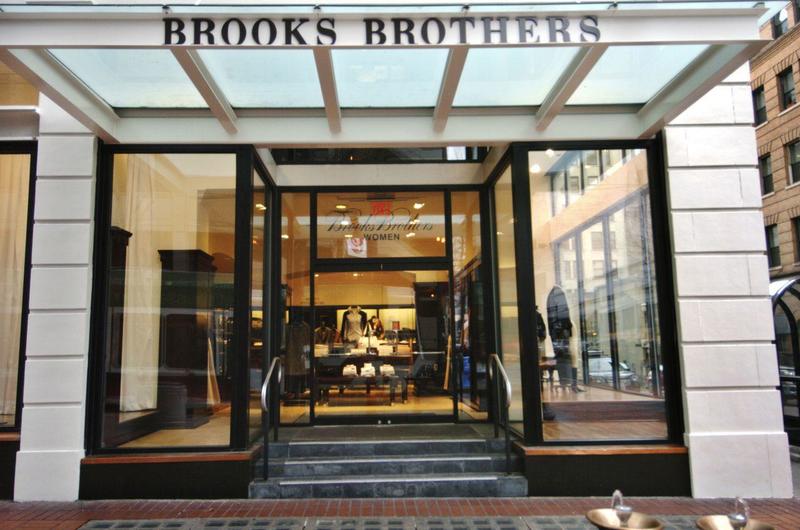 A month ago we noted that the 202 year-old clothing retailer Brooks Brothers was in talks with banks about raising financing for a potential Chapter 11 bankruptcy filing amid the coronavirus pandemic, according to a report by CNBC.
Brooks Brothers Chief Executive Claudio Del Vecchio, told The New York Times at the time that while he was not "eager" to consider a Chapter 11 bankruptcy filing, he would not rule it out.
It appears, despite The Fed's massive credit easing, that no one would rescue the oldest men's retailer and the closely-held company, which is owned by Italian businessman Claudio Del Vecchio, filed for bankruptcy protection in Wilmington, Del.
Brooks Brothers was acquired by the British retail chain Marks and Spencer Group PLC in 1988. It was sold in 2001 to Retail Brand Alliance Inc., which was controlled by Mr. Del Vecchio, whose father founded Luxottica Group SpA, the Italian eyeglass maker. It changed its name to Brooks Brothers Group Inc. in 2011.
Brooks Brothers has more than 250 stores in North America and 500 worldwide.
As Fox News notes, Brooks Brothers was facing challenges before the health crisis forced nonessential retailers to temporarily close their stores. U.S. corporations had turned increasingly casual, and fewer men were buying suits. Once people started sheltering at home, they turned to even more casual attire such as sweatpants.
The filing follows other retailers who sell men's workwear (JCPenney, Neiman Marcus, and J.Crew) who have all filed for bankruptcy during the pandemic.
Brooks Brothers is expected to attract buyers, other people familiar with the situation said. Authentic Brands Group LLC, a licensing company that owns the Barneys New York and Sports Illustrated names, is a potential suitor, they said.
* * *