Walmart Transforming 160 Parking Lots Into Drive-In Movie Theaters
by Tyler Durden
ZeroHedge.com
Fri, 07/03/2020
In May, readers may recall we said social distancing would revive drive-in movie theaters in a post-corona world. And boy, were we right.
A press release via Walmart on Wednesday (July 1) said, "Walmart is transforming 160 of its store parking lots into contact-free drive-in movie theaters where customers can safely gather to watch movies programmed by the Tribeca Drive-in team."
Beginning in August, Walmart will roll out this red carpet experience in towns across the country for a combined 320 showings. This family-friendly night will include hit movies, special appearances from filmmakers and celebrities and concessions delivered right to customer vehicles.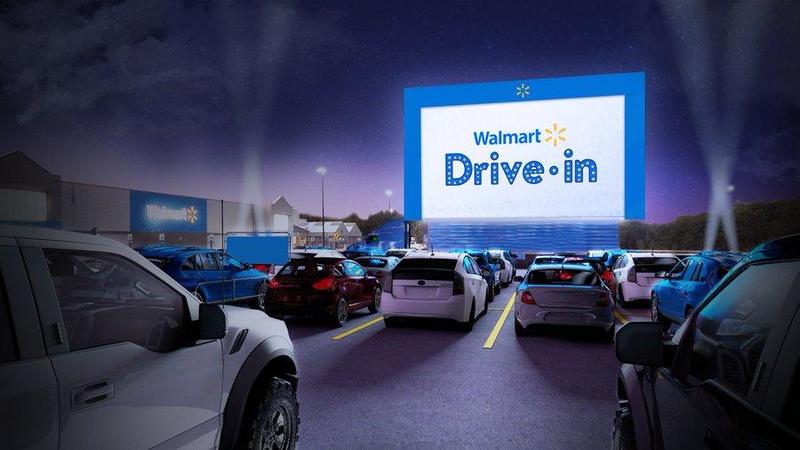 Walmart's drive-in tour will run through October. Additional details will be announced closer to the start of the tour. More information can be found here: walmartdrive-in.com.
Ahead of each screening, Walmart will make it easy for families to fill their picnic baskets by ordering their drive-in essentials online for curbside pickup on the way to their movie. For families itching for the big screen now, Walmart is also partnering with the Tribeca Drive-in to serve as a presenting partner for its Tribeca Drive-In movie series, which begins this Thursday, July 2. – Walmart press release
"Drive-Ins have been a signature program for Tribeca since we started the Tribeca Film Festival 19 years ago after 9/11," Jane Rosenthal, CEO and co-founder of Tribeca Enterprises and Tribeca Film Festival said in a statement Wednesday.
"But now, the Tribeca Drive-In is much more than a fun, retro way to see movies — it's one of the safest ways for communities to gather. We are thrilled to partner with Walmart to bring more people together around the shared cinematic experiences that Tribeca is known for."
Walmart said stores in Arlington, Texas, Pasadena, California, Nassau County, New York, and Orchard Beach in the Bronx, New York would offer the new drive-in movie service.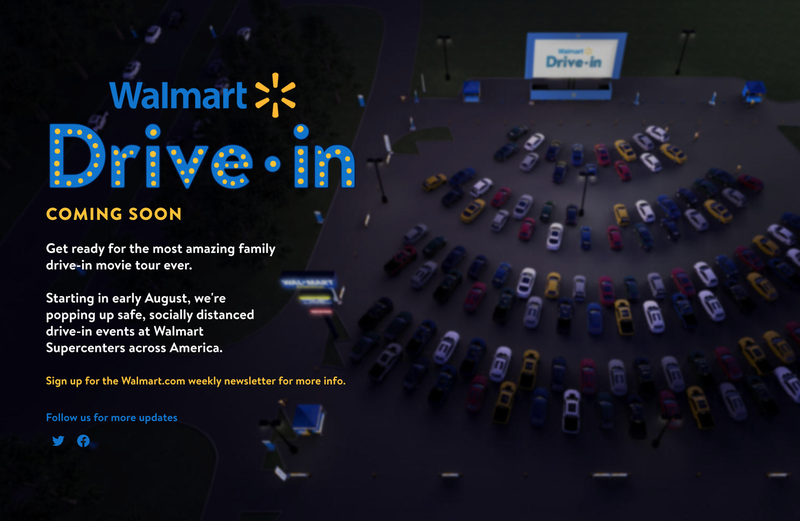 As we noted several months back, more than half a century ago, there were nearly 4,000 drive-in movie theaters across the US. Now there's less than 300 – but that's all expected to change in a post-corona, contactless world.
Google search trend "drive-in movie theater near me" has erupted to a near multi-decade high.