Houston Hospital Boss Shatters Media's COVID Fearmongering: "Only About 3 Or 4 More People In ICU"
by Tyler Durden
ZeroHedge.com
Mon, 06/29/2020
Headlines like "Houston facing 'apocalyptic' July 4" sparked fear and panic across most of America's media over the weekend as talk of max'd out ICUs and soaring case-numbers dominated every pixel (with very few able to see any link to this resurgence in cases and the riots and protests that began to take place a few weeks ago).
As per usual in this highly politicized world, another leading voice has emerged to clarify that this heightened state of alarm was all for naught, since Houston actually has the situation in its hospitals well in hand.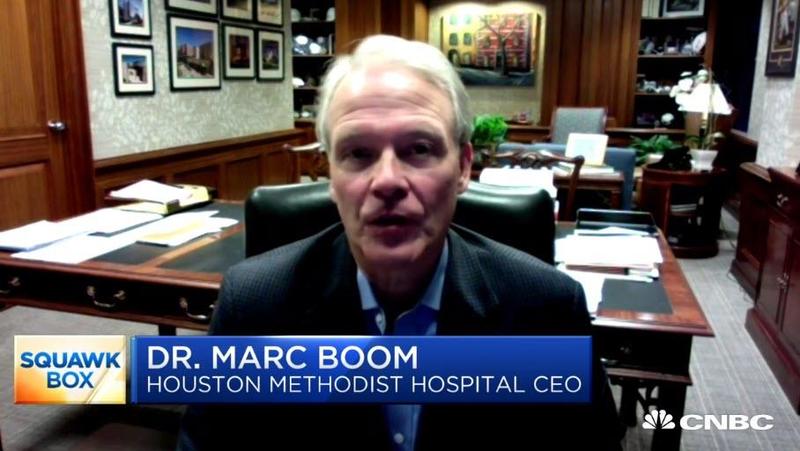 Houston Methodist CEO Dr. Marc Boom told CNBC on Monday that the demographics of the outbreak have "flipped" and that the mostly-younger people arriving in the state's hospitals often don't require ICU beds, even though many do get very sick.
"Even though we have about 200 more patients in house, about double, we only have about three or four more people in the ICU, so that's encouraging."
Additionally, as CNBC reports, Boom says Houston Methodist has the necessary capacity to handle the Covid-19 outbreak, echoing similar comments on CNBC Friday from Dr. David Callender, CEO of Memorial Hermann Health System in Houston.
Boom reiterated his comments from last week that the number of hospitalizations are "being misinterpreted, and, quite frankly, we're concerned that there is a level of alarm in the community that is unwarranted right now."
"We do have the capacity to care for many more patients, and have lots of fluidity and ability to manage," Boom said.
He pointed out that his hospital one year ago was at 95% ICU capacity, similar to the numbers the hospital is seeing today.
"It is completely normal for us to have ICU capacities that run in the 80s and 90s," he said.
"That's how all hospitals operate."
One twitter user @LWinthorpe noted that the CEO of another one of Houston's main hospitals has issued a statement pushing back against the "unnecessarily alarm[ing]" reporting on ICU capacity in the state.
"The TMC issued a serious statement about ICU capacity that unnecessarily alarmed our community, making it inaccurately appear that hospitals are in an imminent ICU capacity crisis. The letter was released prematurely Wednesday and it had unintended consequences.
What was intended to alert the community to the critical need to change behaviors, actually panicked the community.
Capacity is often misunderstood by media and the public and it was clear that we needed to correct the misunderstanding to best serve the public."
Does make one wonder, just what was the point of all this fearmongering?
One former NYT Op-Ed contributor reminds us…
"To whom should propaganda be addressed? To the scientifically trained intelligentsia or the less educated masses? It must be addressed always and exclusively to the masses."
~ Adolf Hitler (1998). "Mein Kampf", Houghton Mifflin Harcourt (Mein Kampf originally published July 18, 1925)
Finally, Texas Children's Hospital CEO Mark Wallace added that his facility has "a lot of capacity."
"There is not a scenario, in my opinion, where the demand for our beds … would eclipse our capability," he continued.
"I cannot imagine that. I just cannot."
1/ Houston, TX hospital capacity update:

"What you've been hearing is a report that we are at 97% or so capacity…Exactly one year ago, it was at 95%. It is completely normal for us to have ICU capacities that run in the 80s – 90s. That's how all of us operate hospitals…"

— Aaron Ginn (@aginnt) June 29, 2020
Nevertheless, fear must be fostered and control of the people taken once again.