"Catastrophic Financial Challenges" – 42 Hospitals Closed, Filed For Bankruptcy Due To COVID Pressures
by Tyler Durden
ZeroHedge.com
Tue, 06/23/2020
The American Hospital Association (AHA) warns, in a new report, that "hospitals and health systems face catastrophic financial challenges in light of the COVID-19 pandemic."
From soaring COVID-19 costs to canceled services to plunging hospital revenue to purchasing personal protective equipment to reimbursement landscape challenges to decreasing patient volumes, many of these factors have triggered a recent bankruptcy wave and or closures of hospitals across the country.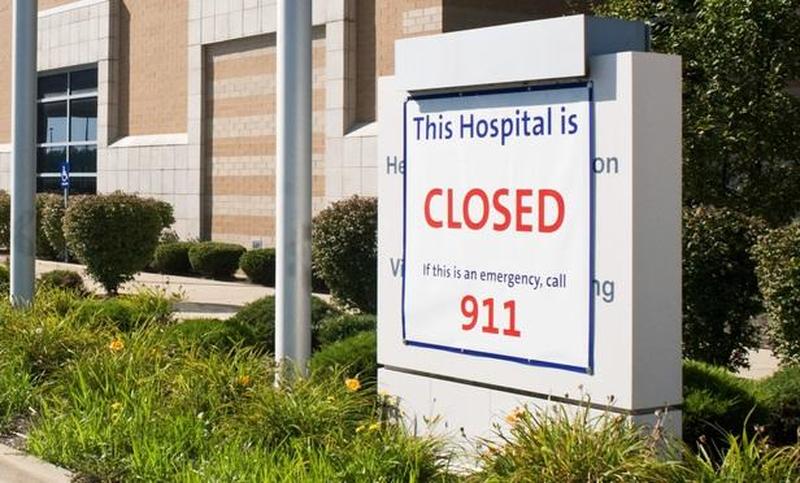 AHA said the virus pandemic has created a cash crunch for many hospitals. These medical facilities are expected to lose upwards of $200 billion between March 1 and June 30, or about an average of $50.7 billion per month. U.S. nonfederal hospitals are expected to lose approximately $161.4 billion in revenue over the four months, due to canceled services (including nonelective surgeries and outpatient treatment).
To better understand the financial challenges for many hospitals, AHA lists the top financial burdens:
the effect of COVID-19 hospitalizations on hospital costs;
the effect of canceled and forgone services, caused by COVID-19, on hospital revenue;
the additional costs associated with purchasing needed personal protective equipment; and
the costs of the additional support some hospitals are providing to their workers.
AHA said that even though the federal government provided financial assistance to hospitals during the virus outbreak – many facilities had existing financial pressures before 2020.
"Although the federal government moved quickly to provide relief, more help is needed. Critics have argued that hospitals were well funded prior to the COVID-19 public health emergency, however, the reality is that many hospitals were already facing financial pressures. Experts have raised concerns about low payment rates from government payers, which in part led the Congressional Budget Office to project that between 40% and 50% of hospitals could have negative margins by 2025 prior to the pandemic. Congress created a provider relief fund to support health care providers during the pandemic, but this fund is intended to stabilize providers in order to keep their doors open, rather than fully restore compensation to pre-COVID-19 levels. Further, these funds are being distributed to all health care providers with only a portion of these funds going directly to hospitals. Other providers – such as physicians and other clinicians, laboratory and testing facilities, and durable medical equipment providers – are drawing down from health care provider relief funds as well. Hospitals and health systems will need more funds to treat patients, save lives, and get America back on its feet."
Becker's Hospital CFO Report provides a complete list of hospital bankruptcies or closures since January 1. These hospitals collectively operated 42 facilities.
The Rest…HERE