Oligarchy, Xenophobia, & Soul-Crushing Surveillance – Yanis Varoufakis Exposes The Dystopian 'Lost Decade' Ahead
by Yanis Varoufakis via Project Syndicate,
ZeroHedge.com
Thu, 05/28/2020
To exorcise my worst fears about the coming decade, I chose to write a bleak chronicle of it.
If, by December 2030, developments have invalidated it, I hope such dreary prognoses will have played a part by spurring us to appropriate action.
Before our pandemic-induced lockdowns, politics seemed to be a game. Political parties behaved like sports teams having good or bad days, scoring points that propelled them up a league table that, at season's end, determined who would form a government and then do next to nothing.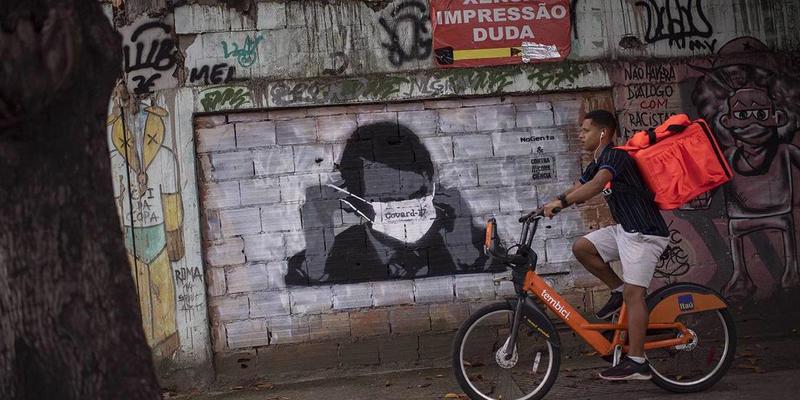 Then, the COVID-19 pandemic stripped away the veneer of indifference to reveal the political reality: some people do have the power to tell the rest of us what to do. Lenin's description of politics as "who does what to whom" seemed more apt than ever.
By June 2020, as lockdowns began to ease, left-wing optimism that the pandemic would revive state power on behalf of the powerless remained, leading friends to fantasize about a renaissance of the commons and a capacious definition of public goods. Margaret Thatcher, I would remind them, left the British state larger, more powerful, and more concentrated than she had found it.
An authoritarian state was necessary to support markets controlled by corporations and banks. Those in authority have never hesitated to harness massive government intervention to the preservation of oligarchic power. Why should a pandemic change that?
As a result of COVID-19, the grim reaper almost claimed both the British prime minister and the Prince of Wales, and even Hollywood's nicest star. But it was the poorer and the browner that the reaper actually did claim. They were easy pickings.
It's not hard to understand why. Disempowerment breeds poverty, which ages people faster and, ultimately, readies them for the cull. In the shadow of falling prices, wages, and interest rates, it was never likely that the spirit of solidarity, which soothed our souls during lockdowns, would translate into the use of state power to strengthen the weak and vulnerable.
On the contrary, it was megafirms and the ultra-rich that were grateful socialism was alive and well. Fearing that the masses, condemned to the savage arena of unfettered markets amid a public-health disaster, would no longer be able to afford to buy their products, they reallocated their spending to shares, yachts, and mansions. Thanks to the freshly printed money central banks pumped into them via the usual financiers, stock markets flourished as economies collapsed. Wall Street bankers assuaged their guilt, lingering since 2008, by letting middle-class customers fight over the scraps.
The Rest…HERE