"Don't Close RAZOR": Flynn FBI Setup Continues To Unravel As Texts Reveal Strzok Went Off The Rails
by Tyler Durden
ZeroHedge.com
Thu, 04/30/2020
After a US District Court Judge unsealed four pages of FBI emails and handwritten notes which provided the strongest evidence of a perjury trap, attorney and journalist @Techno_Fog has just connected two more damning dots.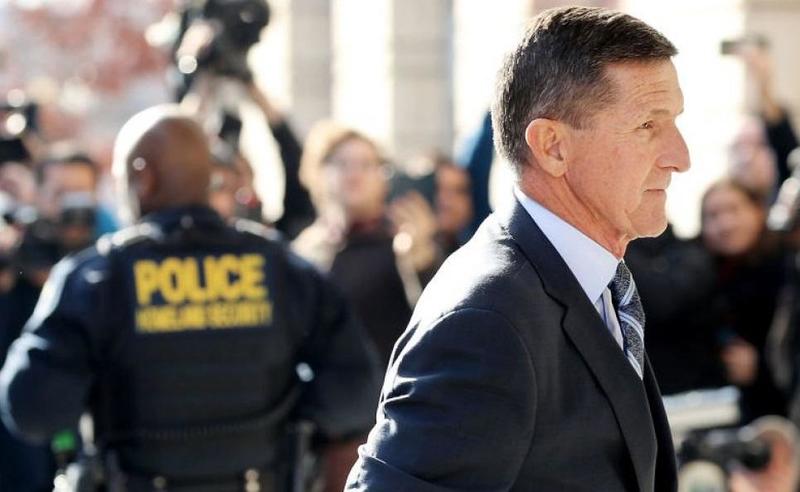 According to a new filing in Flynn's case, the FBI investigation into Trump's former National Security Adviser was called "Crossfire Razor."
Notably, on January 1, 2017, the FBI's Washington DC field office recommended closing the case against Flynn after finding "no derogatory information" against him.
"The goal of the investigation was to determine whether [Flynn], associated with the Trump campaign, was directed and controlled by and/or coordinated activities with the Russian Federation in a manner which is a threat to the national security and/or possibly a violation of the Foreign Agents Registration Act," reads an FBI memorandum.
"Following the initiation of captioned case, the [Crossfire Hurricane] team conducted a check of logical databases for any derogatory information on [Flynn]," it continues, concluding: "No derogatory information was identified in FBI holdings."
Text messages sent by former FBI official Peter Strzok the same day reveal his intent to continue his pursuit of Flynn.
https://twitter.com/Techno_Fog/status/1255911184538185728?ref_src=twsrc%5Etfw%7Ctwcamp%5Etweetembed%7Ctwterm%5E1255911184538185728&ref_url=https%3A%2F%2Fwww.zerohedge.com%2Fpolitical%2Fdont-close-razor-flynn-fbi-setup-continues-unravel-texts-reveal-strzok-went-rails
Peter Strzok texts to the FBI Case Manager handling the Crossfire Razor (Flynn) case.

Strzok: "If you haven't closed RAZOR, don't do so yet"

Strzok: "7th floor involved" (FBI Leadership)

(Possible use of Logan Act "violations" to keep investigation open) pic.twitter.com/nnGqMnHNue

— Techno Fog (@Techno_Fog) April 30, 2020
The Rest…HERE