Fed Beige Book: "Economic Activity Contracted Sharply And Abruptly Across All Regions"
by Tyler Durden
ZeroHedge.com
Wed, 04/15/2020
There was only bad news in the latest Fed Beige Book.
After years of "modest" and "moderate" growth across the US, in the latest Fed Beige Book released this afternoon, the assessment of the economy downgraded sharply with the Fed reporting that "Economic activity contracted sharply and abruptly across all regions in the United States as a result of the COVID-19 pandemic" with the hardest-hit industries—because of social distancing measures and mandated closures— were leisure and hospitality, and retail aside from essential goods.
To be sure, this will hardly come as a surprise to anyone who has looked at the latest US macro surprise index, which just suffered its biggest 4-week crash on record.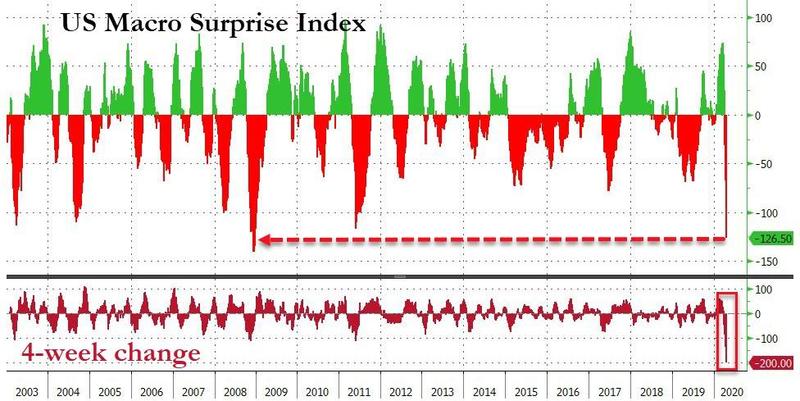 Looking at specific industries, most Districts reported declines in manufacturing, but cited significant variation across industries, according to the report. Producers of food and medical products reported strong demand but faced both production delays, due to infection-prevention measures, and supply chain disruptions. Other manufacturing industries, such as autos, mostly shut down. The energy sector, suffering from low prices, reduced investment and output.
All Districts reported highly uncertain outlooks among business contacts, with most expecting conditions to worsen in the next several months.
One particularly ominous observation was that all districts reporting on loan demand said it was high, both from companies accessing credit lines and from households refinancing mortgages. This is hardly a surprise at a time when a record $300+ billion in revolvers were drawn down and as small and medium business rushed to obtain funding in lieu of cash flow. This manifested itself in a record $500 billion surge in loans and leases in just the past two weeks.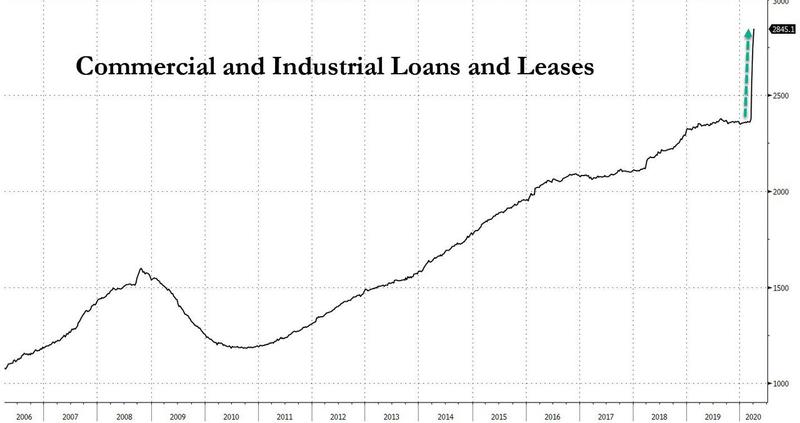 Contrary to some superficial observations, this is not a "good" thing as it means that hundreds of billions in new loans may soon turn sour unless the economy recovers quickly, and with banks credit loss provisions already surging, those numbers are only going to increase in the coming weeks, further impairing US banks.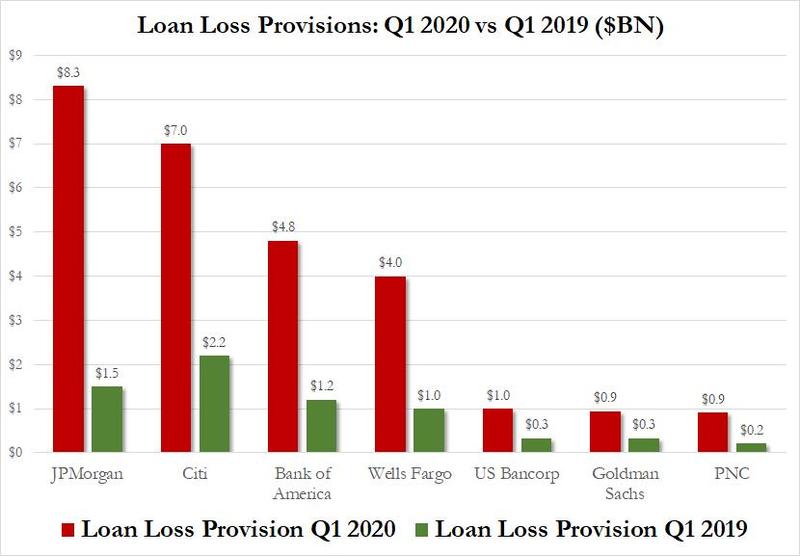 The Rest…HERE