Gundlach, Marks, Rogers All Agree: It's Going To Get Much Worse
by Tyler Durden
ZeroHedge.com
Wed, 04/01/2020
"We're going to have the worst bear market in my lifetime," in the next year or two.
That's the message from billionaire cofounder (with Soros) of the legendary Quantum Fund, Jim Rogers, who told Bloomberg this morning that the impact of the virus on economies "will not be over quickly because there's been a lot of damage. A gigantic amount of debt has been added."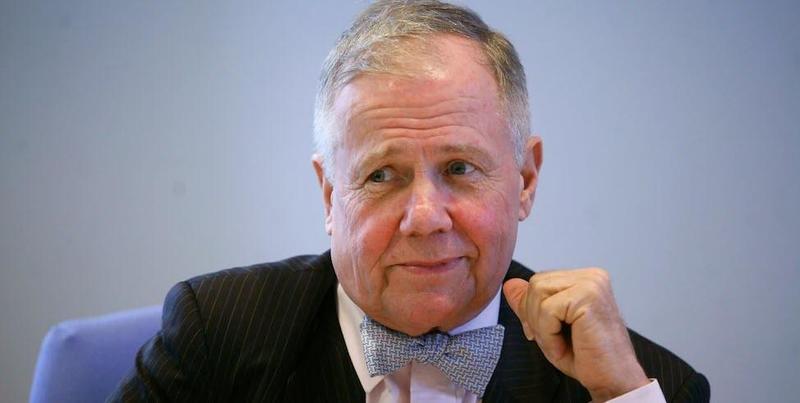 Rogers is far alone in his alarm. As Bloomberg reports, the fund manager overseeing the fortune of the Lego billionaires says equity markets remain too volatile to justify any bargain hunting.
"This is not the time to be brave," Soren Thorup Sorensen, the chief executive of Kirkbi Group said in an interview on Tuesday,
"Volatility is at historic highs." As a long-term investor, the best response is to "sit still and weather the storm," he said.
Bond King Jeffrey Gundlach said similar things during his webcast last night,
"I think we're going to get something that resembles that panicky feeling again during the month of April," Gundlach said as economic uncertainty in April will rise further.
He added that stocks won't hit their recent highs for a long time:
"It won't be back to where it was prior for a long time to come," he said, "particularly on a real basis."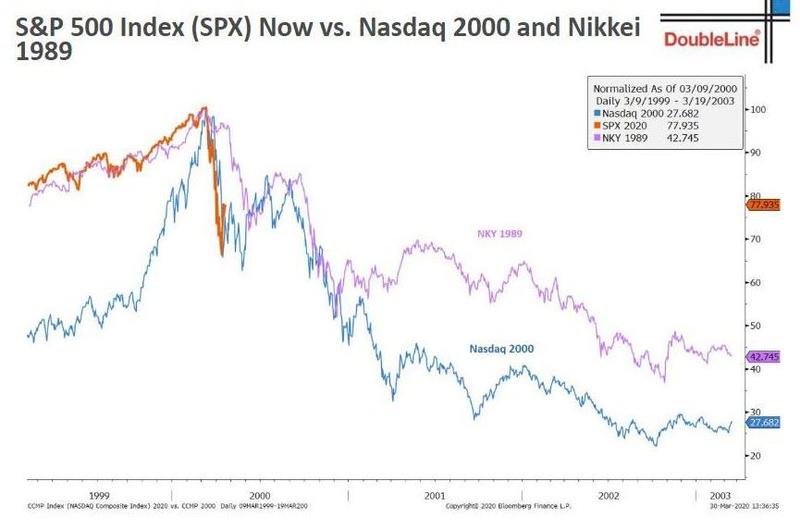 But it is yet another legendary investors, OakTree Capital's Howard Marks, who really laid out the case for not 'buying the dip' here in a 10-page note which can be summarized simply – "sell, don't hold… worse is coming."…
"In the Global Financial Crisis, I worried about a downward cascade of financial news, and about the implications for the economy of serial bankruptcies among financial institutions. But everyday life was unchanged from what it had been, and there was no obvious threat to life and limb.
Today the range of negative outcomes seems much wider…
Social isolation, disease and death, economic contraction, enormous reliance on government action, and uncertainty about the long-term effects are all with us, and the main questions surround how far they will go."
While Marks suggests that assets were "fairly" priced for an "optimistic case," he warns that this "didn't give enough scope for the possibility of worsening news."
Marks concludes on an ominous note, saying that he expects asset prices to decline.
"You may or may not feel there's still time to increase defensiveness ahead of potentially negative developments. But the most important thing is to be ready to respond to and take advantage of declines."
The Rest…HERE