Florida Governor Caves To Critics, Issues Statewide 'Stay At Home' Order: Live Updates
by Tyler Durden
ZeroHedge.com
Wed, 04/01/2020
Summary:
Iran reports 138 deaths on Wednesday
UK death toll jumps 563 as more than 4k deaths confirmed globally overnight
Germany has extended its national social distancing 'guidelines'
New York State death toll nears 2k
China reinstates travel bans as virus bounces back
India reports new batch of cases as lockdown cuts down on harmful emissions
Hong Kong closes bars, karaoke lounges, beauty salons and other public areas as new cases jump
Japan closes borders to travelers from 73 countries, including UK and US
FDA reports shortages of malaria drugs touted by Trump
Russia sends planeload of medical products to US
Saudi hints that annual Hajj pilgrimage will be banned this year
UN says outbreak "most challenging crisis we have faced since WWII"
Fla. Gov orders residents to stay home except for essential activities.
US case total nears 200k
Italian finance minister says government agrees with business lobby's projection for 6% GDP contraction
Spanish cases top 100k
CDC continues "review" of facemask recommendation
France rolls out new stimulus package as 'coronabonds' proposal dies out
1000 sailors removed from USS Roosevelt
UK pubs hatch plan to become grocers
Thai government puts thousands at risk with botched hand-out program
Chinese provinces report 56 'asymptomatic' cases
* * *
Update (1400ET): After its captain warned the Navy must take "decisive action" to save hundreds of sailors, the military reported Wednesday that more than 1,000 sailors had been removed from the Roosevelt Aircraft Carrier after some 70 sailors had tested positive.
Update (1330ET): The global number of confirmed novel coronavirus infections has surpassed 900k, as Italy and New York report new cases.
Meanwhile, in a major reversal, Florida Gov. Ron DeSantis has said he will sign an executive order commanding the 21 million residents of Florida to stay home except for essential activities like buying food and seeking medical care. DeSantis said the order would take effect Thursday night, and would be similar to the guidelines in Miami Dade.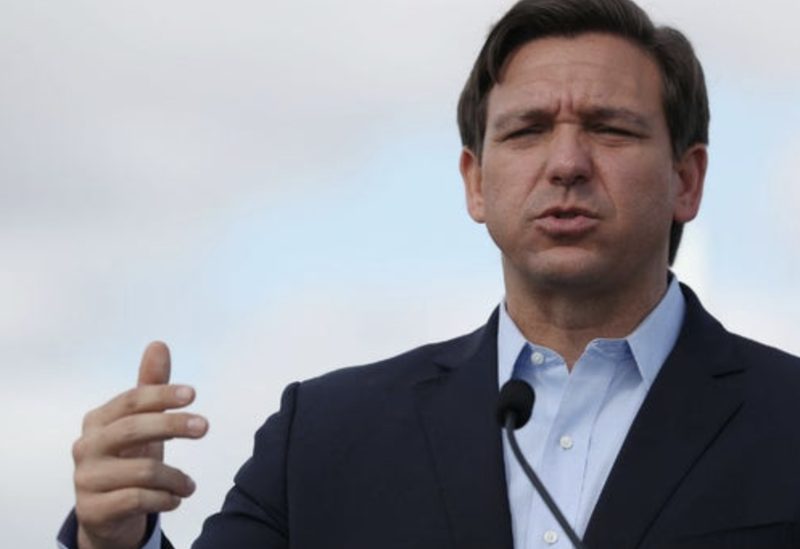 "I'm going to be doing an executive order today directing all Floridians to limit movements and all personal interactions outside the home to only those necessary to obtain or provide essential services or conduct essential activities," DeSantis said during a Wednesday press briefing.
The order will take effect at midnight and will remain in effect for 30 days. Like other statewide orders, it's unclear how it will be enforced. Trump said earlier that he doesn't see the need for a national order, saying these decisions should be left up to the states. But Trump said during Sunday's press briefing that he would extend the administration's social distancing 'guidance' for another 30 days.
DeSantis has faced pressure for weeks for refusing to issue 'social distancing' guidance as thousands of college spring breakers crowded on to beaches in his state. There were nearly 7k confirmed cases in the state as of Wednesday, with most of them in the southern part of the state.
We suppose this means no more 'covidiot' videos.
In China, officials are reviving movement restrictions on movement as the virus bounces back.
Across Italy, meanwhile, the number of new cases has climbed to 110,574 on Wednesday from 105,792 a day before. Italy's death toll, meanwhile, climbed by 727 to 13,155.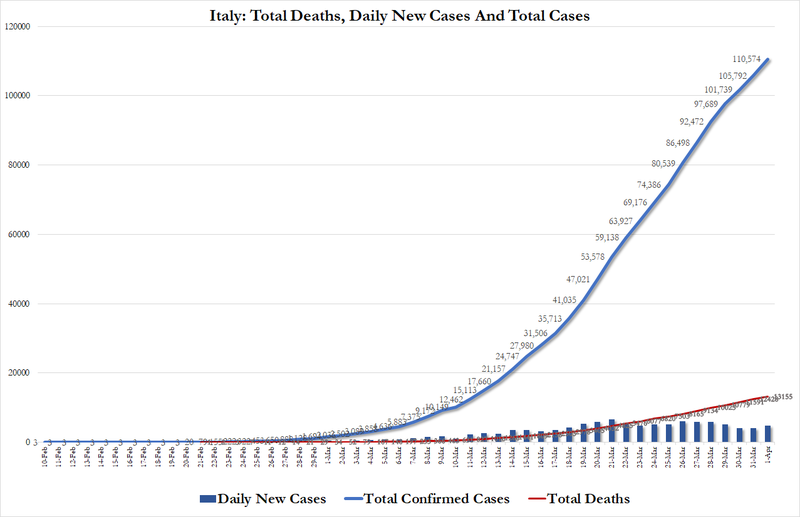 Wednesday's numbers out of Italy are not down, but they're consistent with the "plateau" that the head of the country's Institute of Health described last night, as one reporter pointed out.
Meanwhile, an AFP tally just released counted more than 20k cases in Latin America.
* * *