Coronavirus Is An Event Killer. Here's A List Of Cancelations Or Postponements
by Tyler Durden
ZeroHedge.com
Wed, 03/11/2020
Events across the world are being canceled and or postponed because the liability via organizers to have a mass Covid-19 outbreak would be devastating for their image. It's also due to governments banning public gatherings to arrest the spread of the virus. This could mean, most large events with thousands of attendees are likely to be canceled for the first half of the year. So far, the fast-spreading virus has killed 4,288 and infected 119,311 people across the world.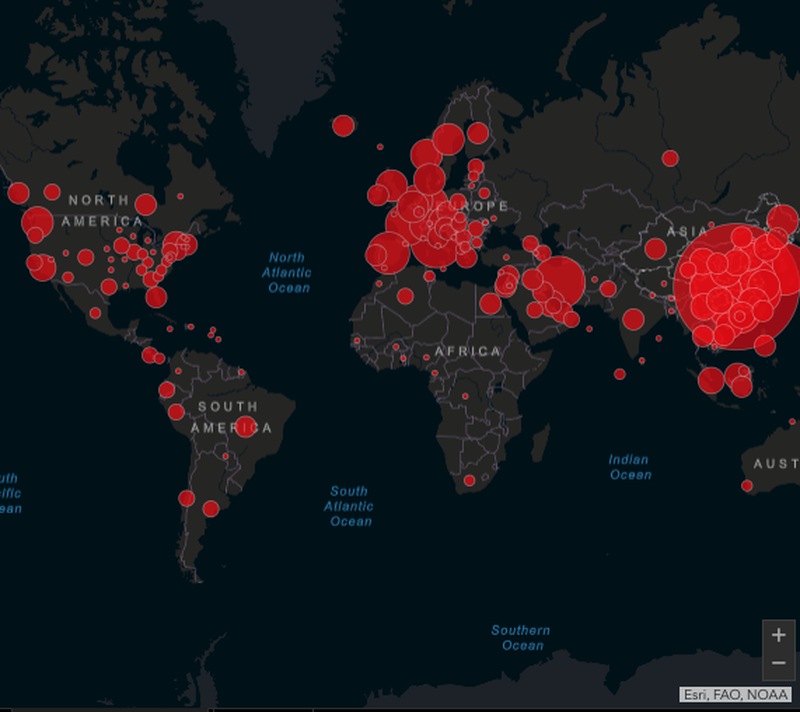 Sports matches are the most common type of events being canceled and or postponed across Asia, Europe, and the Americas. Second, are concerts and festivals. One of the most high-profile events postponed this week has been the Coachella Valley Music and Arts Festival in Indio, California. Organizers moved the April 10-12 and April 17-19 dates to October 9-11 and 16-18 on hopes the virus crisis developing in the US would subside in the next six months.
Organizers are also pulling the plug on conferences, auto shows, film production, and even political events.
Another major event that was delayed this week has been the New York International Auto Show, postponed until late-August due to virus fears.
"We are taking this extraordinary step to help protect our attendees, exhibitors and all participants from the coronavirus," Mark Schienberg, president of the dealer group, said in a statement.
Many other noteworthy events have been delayed or outright canceled in the last several weeks as the virus spreads. Here's a round-up of some top events that have been affected:
The Rest…HERE