D.C. Mayor Mulls 'State Of Emergency'; Maryland Governor To Make Statement After 550+ Exposed At Large Church
by Tyler Durden
ZeroHedge.com
Mon, 03/09/2020
Washington D.C. has so far seen a tiny handful of cases but only in instances of people believed to have briefly visited the nation's capital, prompting the first schools to be begin closure Monday, but numbers could be ready to explode after a D.C. area priest who distributed communion and shook hands with over 500 people has tested positive for the coronavirus as we reported earlier.
D.C. Mayor Muriel Bowser as of late Monday morning has ordered all attendees of Christ Church Episcopal in Georgetown to self-quarantine after possible exposure. Mayor Bowser further said in urgent televised statements assessing the situation that she is considering declaring a 'state of emergency', but will decide later in the day Monday.
Presumably this will be done in coordination with the governors of Maryland and Virginia. Maryland Governor Larry Hogan is due to make a statement at 3:30pm after meeting with Vice President Pence at the White House over the crisis.
Visitors to Christ Church, Georgetown Episcopal on Feb 24th, and between Feb 28th and Mar 3rd could've been exposed to COVID-19, and DC Health recommends that anyone who visited on those dates isolate themselves at home for 14 days from the last time they visited the church.

— Mayor Muriel Bowser (@MayorBowser) March 9, 2020
As recently as last week over 500 worshipers received communion from and greeted Rev. Timothy Cole, rector of the historic and popular church which has been active for over 200 years.
According to NBC Washington:
Bowser is evaluating whether to declare a state of emergency in the District, a move that would empower her to order quarantines and closings, and expects to make a decision later today. Maryland declared a state of emergency upon confirming its first cases last week.
"This is a fluid situation," Bowser said. "We continue to ask residents to stay home if they're sick, and to call a health care provider if they're sick with symptoms including fever, cough or shortness of breath." The local NBC affiliate also reports of her statements:
Bowser and public health officials sought to reassure the public and said the District has adequate tests to evaluate patients. The mayor did not declare a state of emergency or cancel major events.
"There is still no widespread community transmission and the general level of risk for residents is low," the D.C. Department of Health said in a statement.
The Mayor said specifically of the Christ Church priest that, "At this point, he appears to have no history of international travel and no close contacts with a confirmed case."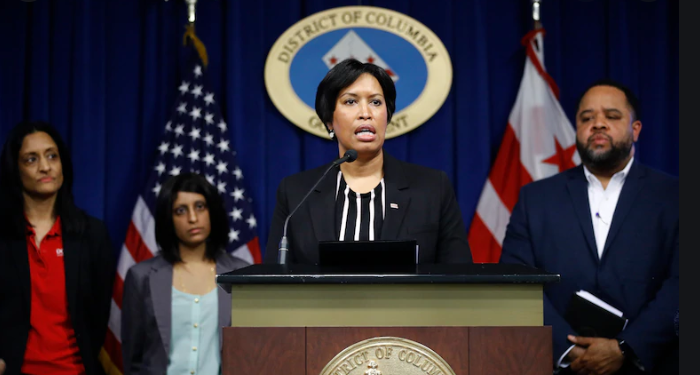 And local media reports further of the case that:
The rector returned from a conference in Louisville Feb. 22 and participated in church services Feb. 23, the church said. He started to feel sick the next day.
He felt better on Feb. 29 and participated in a church retreat and church services the next day.
On Tuesday, the rector went to a doctor and was diagnosed with the flu. On Thursday, he was diagnosed with pneumonia and admitted to a hospital, the church said. He was diagnosed with coronavirus on Saturday.
Health officials are attempting to track down where he may have contracted it, given he has not recently traveled outside of the country.
According to local ABC reporter Sam Sweeney, the situation is indeed very dire given it appears that Fr. Timothy Cole likely had the virus stretching back into February.
The ABC reporter described that "He offered communion and shook hands with more than 500 worshippers last week and on February 24th. All worshipers who visited the Christ Church in Georgetown must self-quarantine. Church is cancelled for the first time since the 1800's."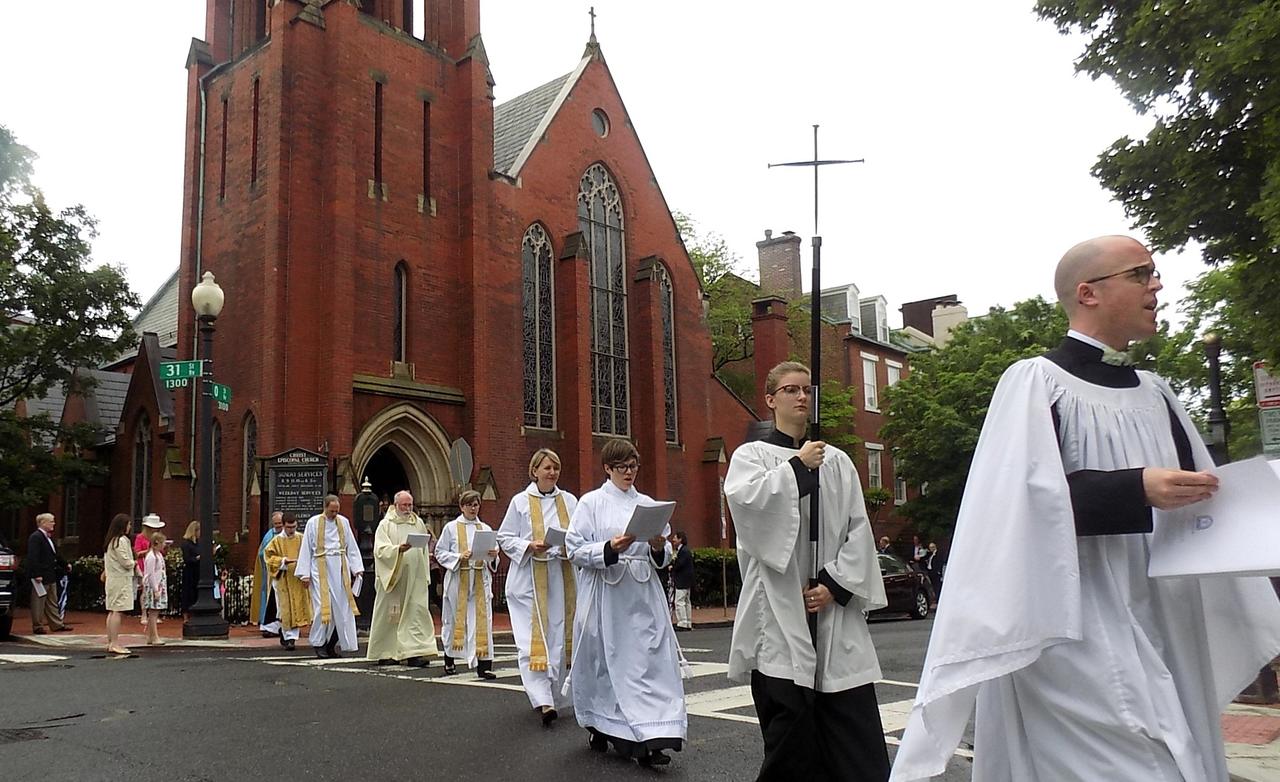 Hundreds of people are reported to have attended the large church between Feb. 24 and March 3. Public health officials are now telling any visitor to the parish within this window to immediately self-quarantine for 14 days and call their health care provider immediately.
Starting over the weekend DC Health officials had cautioned people to stay away from the church as potential cases were being tested, and recommended a pause in all services.
Here's is the timeline of D.C. first positive COVID-19/Coronavirus case, the rector of Christ Church in Georgetown: pic.twitter.com/P54U8aFXcd

— Martin Austermuhle (@maustermuhle) March 8, 2020
"As DC Health conducts its review of the presumptive positives of COVID-19 and consults with the CDC, it has determined an individual's visitation to Christ Church Georgetown warrants precautionary measures… DC Health will reach out to potentially impacted congregants and visitors as we continue to gather to more information to ensure the health and safety of the public," the DC health statement previously said.
But that was probably the point at which not to just "warrant precautionary measures" but to shut down the church altogether. Now that this has happened, however, it appears too little too late.
Christ Church have now suspended all services, meetings and other activities, and doors were seen locked as of Monday.