Shocking Spike In COVID-19 Cases Puts Beijing On High Alert; Officials Reporteldy Weigh "Wuhan-Level" Lockdown
by Tyler Durden
ZeroHedge.com
Thu, 02/20/2020
Update (1250ET): Less than an hour ago, we mentioned that Beijing's heavy-handed virus-fighting measures had become the subject of an intense "public debate" about whether they were doing more harm than good.
Well, according to an unconfirmed report from the Epoch Times' Jennifer Zeng, party officials in Beijing are upgrading its "epidemic prevention" status to "Wuhan-level" – meaning a complete lockdown where residents aren't allowed to leave their homes without specific permission.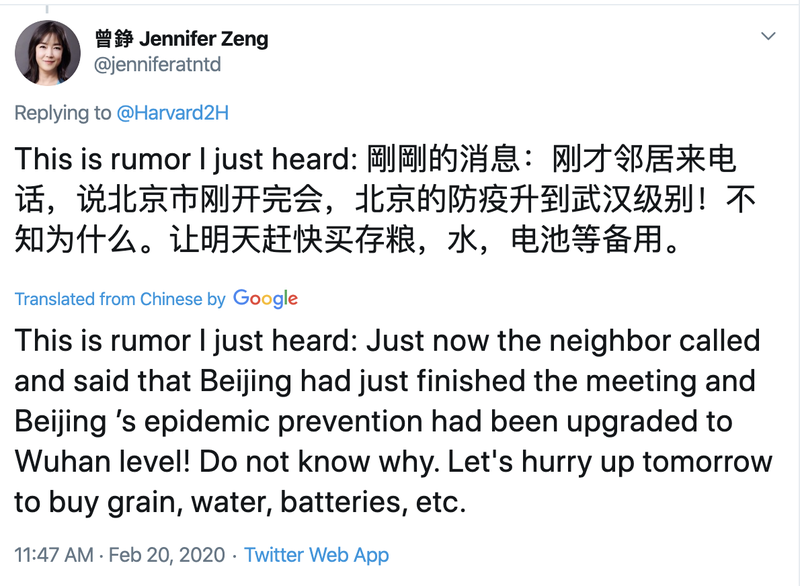 How much longer can the party keep this up before it damages public confidence to a degree that can't be repaired.
* * *