Foxconn Denies Reuters Reports On Factory Restart In China
by Tyler Durden
ZeroHedge.com
Thu, 02/13/2020
Foxconn denied a report that it plans to resume over half its production by the end of February, as the Covid-19 outbreak worsens.
The report via Reuters noted that 50% of Foxconn's production would come back online by the end of the month, and the aim for full production for next month. This sent Apple shares to near record highs this week; however, Foxconn ruined the party and said Reuters was incorrect about plant resumptions.
The statement by the world's largest contract electronics maker was published via the Taipei stock exchange on Thursday, and first cited by Reuters.
Foxconn is Apple's main iPhone assembler in China and offered no timetable of when its factories would reopen.
Foxconn received the go-ahead to reopen some plants in China this week. However, only about 10% of its workforce had returned to several plants in southern Shenzhen and central Zhengzhou on Monday.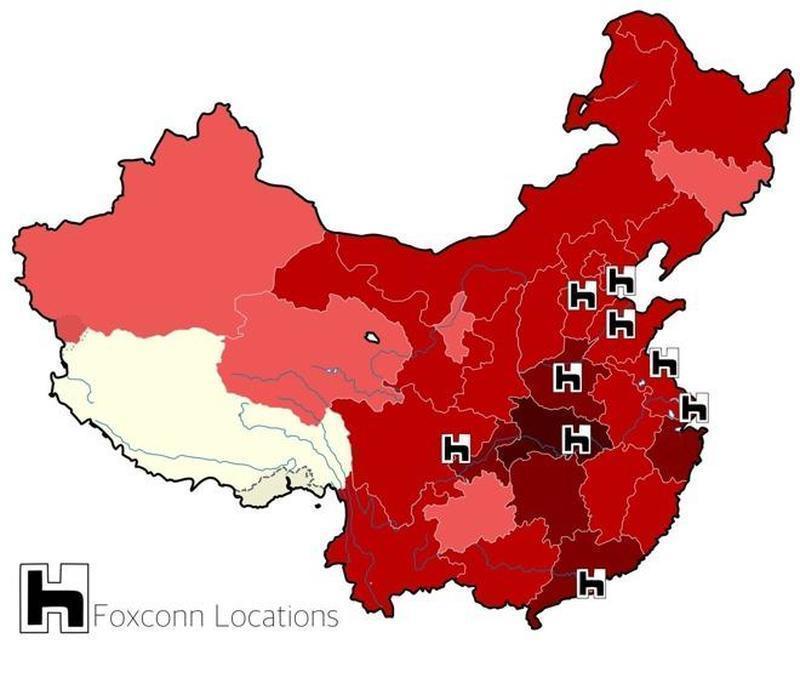 Apple has also extended the shutdown of its retail stores across the country. Stores were supposed to open earlier this week but have now delayed until February 15.
TrendForce Corp. said Apple could see a 10% decline in iPhone sales in 1Q, from 45.5 million to about 41 million units, due mostly because of factory shutdowns tied to the virus outbreak.
We've noted, in the last several weeks, that if Foxconn factories cannot resume production by early February and have full production by the end of the month, shortages would develop for Apple iPhones and AirPods.
The one sector with the most exposure to Greater China and the Asia Pacific is also the sector that has outperformed the most in recent months: Tech. This means that supply chain disruptions are about to cause one of the most significant shocks since the financial crisis.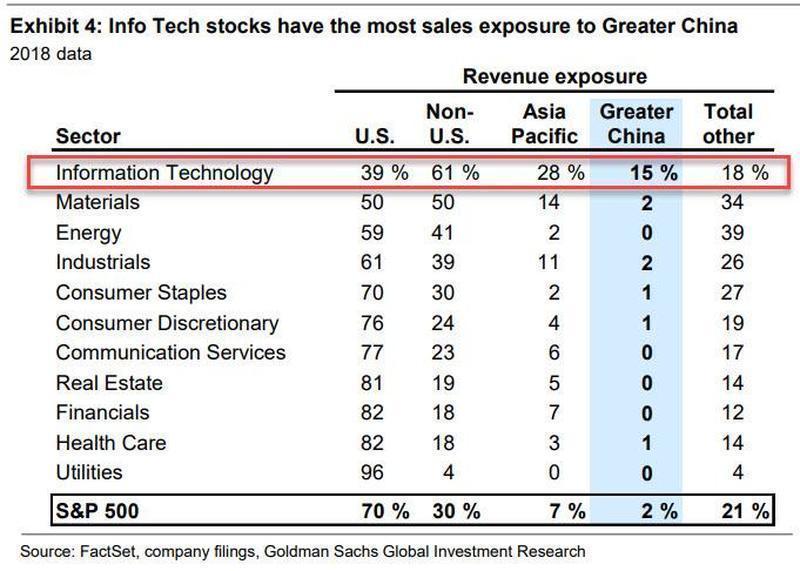 This won't end well for Apple if shipments are delayed and sales plunge. But, then again, the company has billions of dollars in stock buybacks that it can use to levivtate price.