MSNBC's Katy Tur Shocked When 'Man On The Street' Says He Hates Socialism And Voted For Trump
by Tyler Durden
ZeroHedge.com
Wed, 02/12/2020
MSNBC just accidentally exposed its viewers to what a real American 'man on the street' actually thinks about the 2020 race.
Interviewing voters outside a Bernie Sanders rally in New Hampshire on Tuesday as the primary vote was underway, MSNBC's Katy Tur pulled aside a man who was watching their broadcast in a parking lot.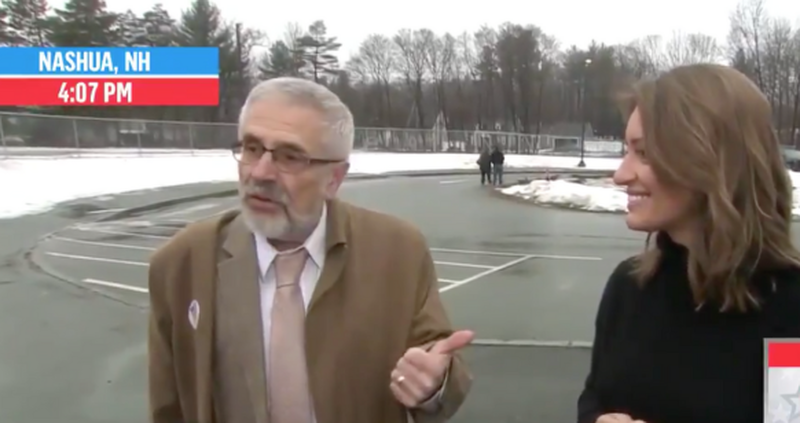 As MSNBC's chyron broadcast Sanders' lead in the polls, Tur asked the man 'who did you vote for?'
"Donald John Trump," he replied. Tur smiled, and seemed somewhat taken aback.
Tur then asked what the man thought about Bernie Sanders and his socialist beliefs.
His response was surprisingly articulate, as the man concisely listed the biggest conservative criticisms of socialism.
"The whole ideology would be destructive to the country," the man replied as Tur tried to maintain her smile. "It's anti-growth, it's anti-family, it's anti-American, and as a Roman Catholic, it's anti life."
Of course, the man is hardly alone in renouncing socialism, even if it remains the 'ideology of the moment' among the young and hip.
Watch the clip below:
When MSNBC does a man-on-the-street interview and they accidentally discover a real man-on-the-street. pic.twitter.com/ApdKmz2pQS

— Chris Stigall (@ChrisStigall) February 11, 2020