Explosions Reported Near US Embassy & Balad Airbase In Baghdad
by Tyler Durden
ZeroHedge.com
Sat, 01/04/2020
As 1000s march in the streets of Baghdad to moutn the death of Soleimani, Al-Arabiya (and other local news sources) report rockets have landed in the heavily fortified Green Zone in Baghdad, where the US Embassy (among other things) is located.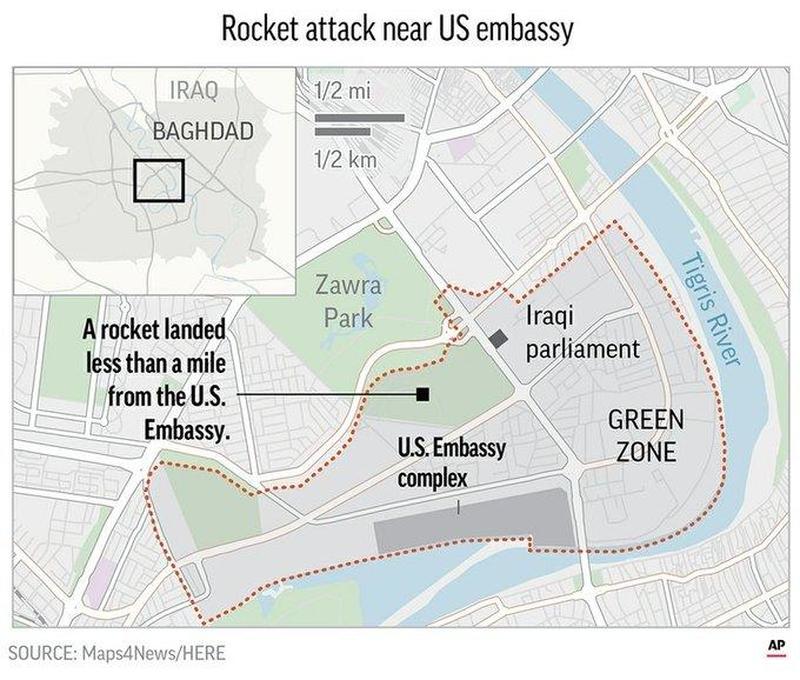 Witnesses told Reuters that an explosion was heard in the Iraqi capital, Baghdad
شهود لرويترز: سماع دوي انفجار في العاصمة العراقية بغداد

— سكاي نيوز عربية-عاجل (@SkyNewsArabia_B) January 4, 2020
Sky News Arabia reports that the missile landed in the Green Zone in Baghdad and closed the entrance to the road leading to the American embassy.
مراسلنا: سقوط صاروخ على المنطقة الخضراء في بغداد وإغلاق مدخل الطريق المؤدي إلى السفارة الأميركية

— سكاي نيوز عربية-عاجل (@SkyNewsArabia_B) January 4, 2020
Dozens of US Apache helicopters are now seen overhead…
#BREAKING
Numerous U.S. helicopters in the air over #Baghdad, #Iraq.
After Rocket hits Baghdad's Green Zone. Entrance to the U.S. Embassy remains closed. pic.twitter.com/uEjA5irrve

— News flash (@BRNewsFlash) January 4, 2020
President Rouhani reportedly threatened a "lightning strike" against America…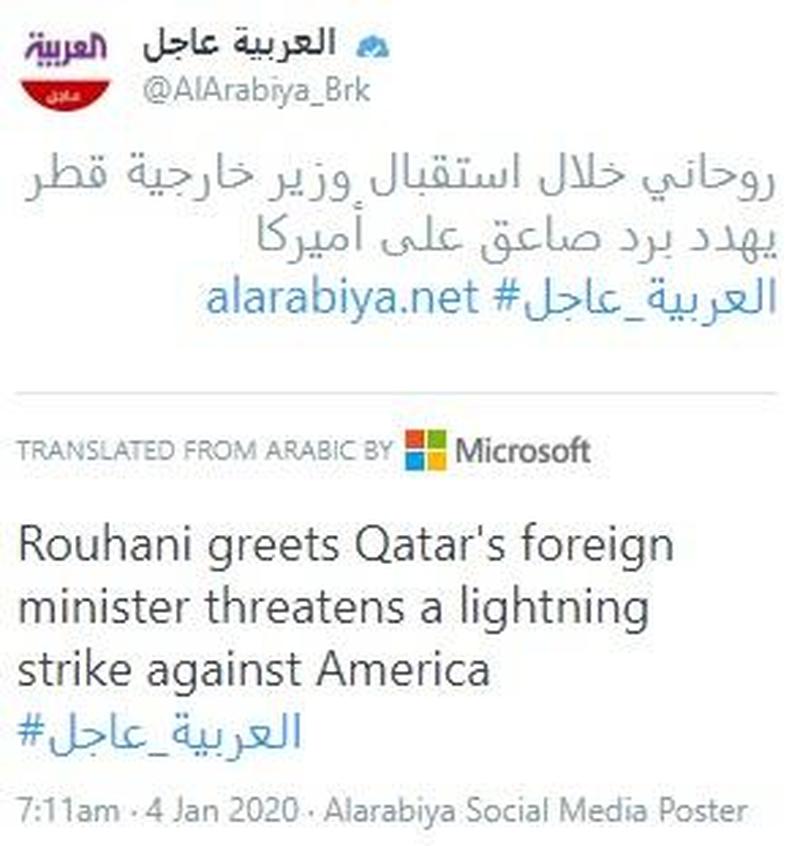 Additionally, there are now reports that multiple rockets have struck Balad Airbase, located just north of Baghdad, that hosts US troops…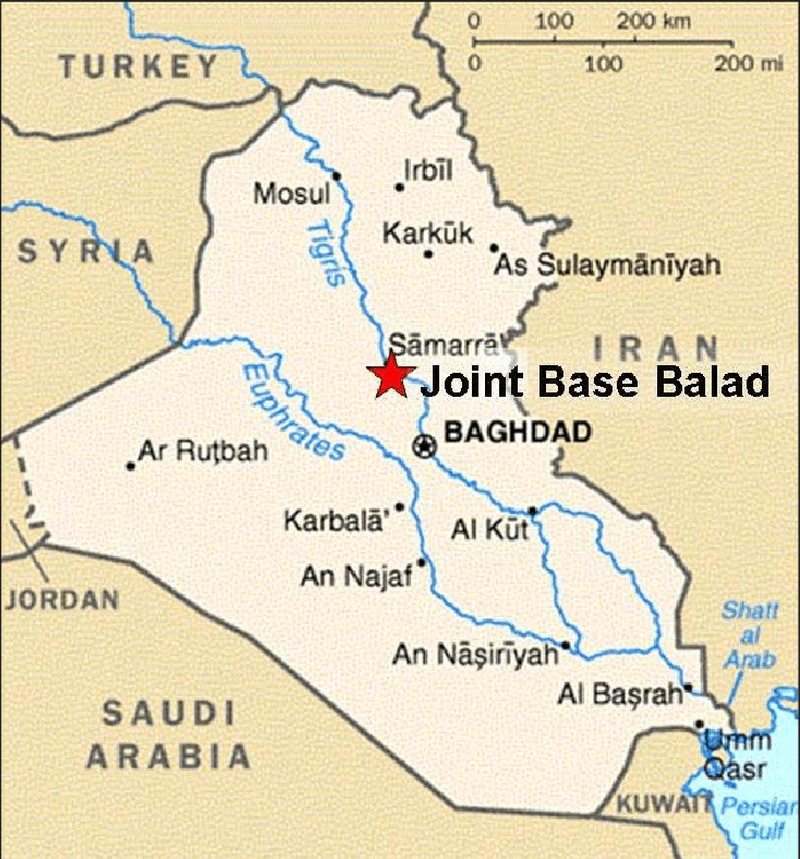 Rockets hit US airbase in N.Iraq: Army
No casualties or damage reported from rockets at Balad airbase, located about 64 km north of Baghdad.استهدفت صواريخ كاتيوشا قاعده بلد الجويه ،وتتواجد قوات اميركيه فيها pic.twitter.com/j0okQ4hQB4
— Haider Ali🇮🇶🇮🇶 (@HaiderA02489515) January 4, 2020
Meanwhile, Iraqi police have opened fire at armed PMU militiamen during the funeral procession.
Happened in #Baghdad, the counter-terrorism unit of #Iraq|i Police opened fire at armed #PMU militiamen during funeral of Abu-Mahdi al Muhandis & Qasem #Soleimani! pic.twitter.com/NYLNFADphr

— Babak Taghvaee (@BabakTaghvaee) January 4, 2020
Developing…