'This Is A Revolution': Bannon And Navarro Discuss China, Economic Nationalism, And 2020 Outlook
by Tyler Durden
ZeroHedge.com
Thu, 12/26/2019
White House trade adviser Peter Navarro sat down with Steve Bannon last weekend for a deep dive on how the Trump administration is reviving America's manufacturing base after "a combination of NAFTA and China basically gutted this country," as well as Navarro's predictions for 2020.
For those who need to be brought up to speed on Trump's economic roadmap, this interview is required listening.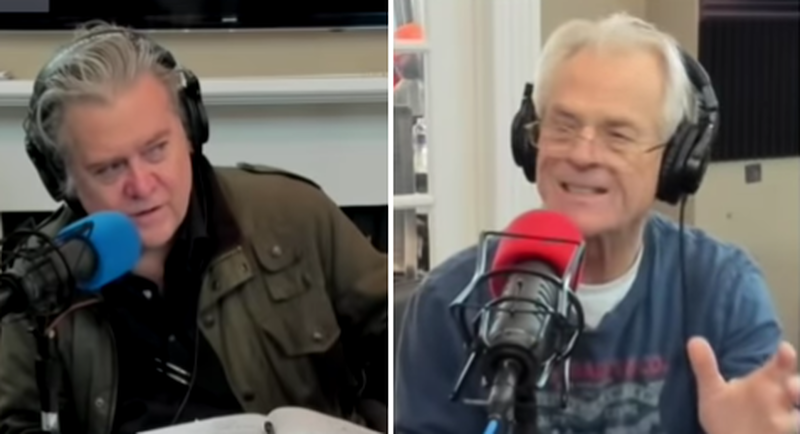 Manufacturing
"Why is manufacturing and trade so central to Trump's vision?" asked Bannon, the former White House chief strategist who now hosts the "War Room: Impeachment" podcast.
"Economic security is national security," replied Navarro. "You can't have a strong United States of America from a military perspective unless you have a strong manufacturing base which begets a strong defense industrial base. The second reason is simply that these jobs tend to pay more, plus they have a robust supply chain which ripples jobs out across the land."
Navarro notes the 'high multiplier effect' from manufacturing felt across the economy – as it provides a "key source of employment for those who don't go to college," which benefits "blue collar folks in flyover states, in our communities, that can earn very good wages and an ability of working with their hands, building things for America and the world."
"As someone once said, the Republican Party under President Trump has become the party of the working class, and that's why we focus on manufacturing," he added.
The Rest…HERE