Nissan Slashing Over 10,000 Jobs Globally, 7% Of Its Entire Workforce
by Tyler Durden
ZeroHedge.com
Tue, 07/23/2019
What some auto manufacturers and industry experts were passing off as a slight hiccup for the auto industry is rapidly turning into a full-scale recession if not all out depression, one complete with a litany of layoffs in the global auto industry as sales in major countries like the United States and China have been steadily deteriorating for the last 18 months.
We've already seen massive planned layoffs from US auto makers like Ford, and now Nissan is the latest to join the mass layoffs bandwagon, with Kyodo reporting that Nissan will cut over 10,000 jobs globally, or over 7% of its entire global workforce.
In some respects, it's deja vu of The Great Recession for Nissan. In 2009, the company slashed 20,000 jobs before forecasting a $2.6 billion loss. This represented about 8% of the company's 235,000+ employee count at the time.
This is likely in response to the deteriorating automotive market in China: recall in early July we repored that Nissan's sales in China from January to June totaled 718,268 units, a 0.3% y/y decline.
In May, we reported that countries like China, the United Kingdom, Germany, Canada and the United States had all seen at least 38,000 job cuts over the last six months in the automotive sector. Daimler CEO Dieter Zetsche said in May that "sweeping cost reductions" are ahead to prepare for what he is calling "unprecedented" industry disruption
And now cue Nissan.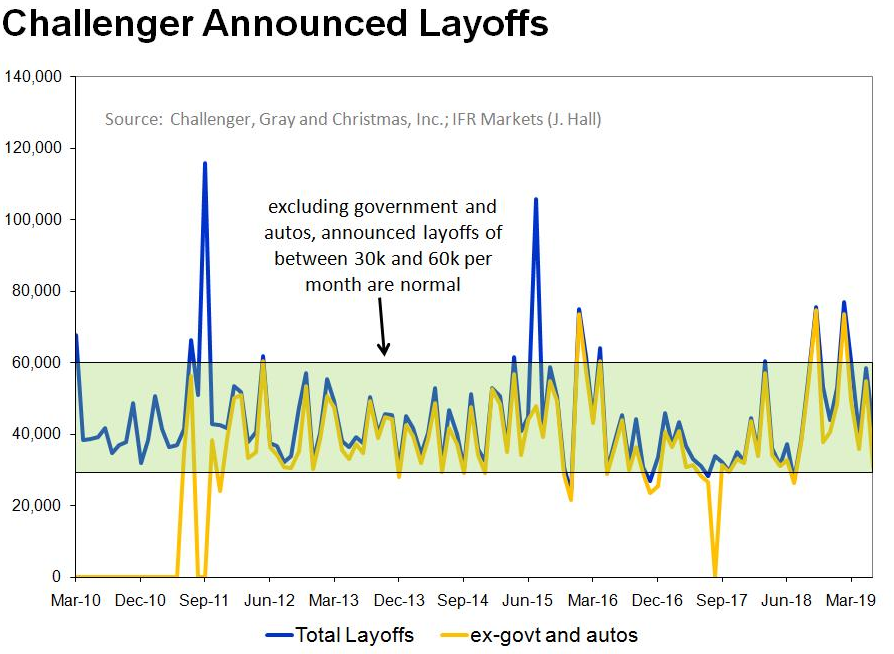 A few weeks ago we algo reported that over 25% of all June job cuts came from the automotive sector, according to Managing Economist for Refinitiv Jeoff Hall. Hall commented on Twitter that the industry's 10,904 redundancies were the most in seven months and the second most in seven years. Hall also noted that excluding autos, there were only 31,073 job cuts in June, the fewest in 11 months, in low-normal range.
The Rest…HERE