Bad News For Moderna: More Evidence Shows COVID-19 Antibodies Disappear Not Long After Infection
by Tyler Durden
ZeroHedge.com
Thu, 07/16/2020
Following trial results released yesterday showing Moderna's vaccine candidate might not be safe for human consumption – apparently, the candidate caused "adverse" reactions in roughly 50% of patients who participated in a recent study – the dozens of companies, universities and governments working on COVID-19 vaccine candidates just received another piece of disheartening news: A growing body of evidence gleaned from research into the virus suggests that antibodies may not offer protection for more than 2-3 months, for many people.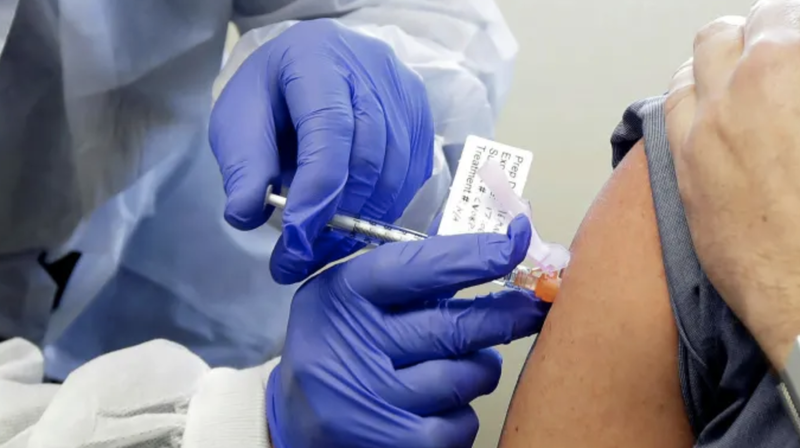 Now, a study produced by researchers at King's College London is showing recovered patients antibodies declined significantly within months of infection, raising the critical question of whether a vaccine could ever provide lasting protection. Moderna's vaccine candidate has shown the capacity to produce antibodies in test subjects, but it's still unclear exactly how much protection this might provide.
University of Nottingham Emeritus Professor in Immunology Herb Sewell, who consulted on the study, said it appeared to show that antibodies to the virus disappeared more quickly than antibodies for MERS and other coronaviruses. Viruses like SARS elicited an immune response that lasted at least a couple of years.
This suggests that the eventual COVID-19 vaccine might need to be administered every year to offer a reliable level of protection.
"If the vaccine response drops off like the natural response does, it does mean we'd have to give repeat ones," he said.
But that's not set in stone – at least, not yet. As the FT points out, seeing some degree in decline of efficacy is typically expected. That doesn't mean the body won't be able to reproduce those same antibodies even more quickly the next time it is infected.
Researchers also apparently found evidence showing a link between the intensity of symptoms and the durability of antibodies. The lighter the symptoms, the lower the level of apparent immunity.
It is normal to see some decline in antibody loads after a vaccine, which will still be effective if the body can subsequently produce antibodies more quickly when exposed to the virus again. Importantly, the body does not always respond in the same way to a vaccine as it does to an infection. Tal Zaks, chief medical officer at Moderna, said he believed it was "entirely plausible" that the antibodies fade, but that it might be because those patients were asymptomatic or started with lower levels of antibodies.
"They seem to lose them more quickly, which probably speaks to the quality and type of immune response to begin with," he said. "It's reassuring to see that we achieve neutralising antibodies that are consistently above what you see from people who've actually been sick, so we expect they are going to be protected."
Several high profile studies have raised doubts about whether these antibodies are permanent, or effective, or not. But only large-scale clinical trials will eventually lead humanity to the truth, even as local officials rely on antibody detection tests of questionable quality to try to estimate the number of people in an area who contracted the virus.
Only large-scale clinical trials will eventually lead humanity to the truth.
"Confirmation of the correlation between antibody titers [concentration] and protection against Covid-19 will be possible only in a large clinical efficacy study," she wrote in an opinion article that accompanied the publication of the peer-reviewed data on Moderna's vaccine candidate.
And as scientists try to leave all their options open, some of the vaccines in development are examining the body's T-cell response to the infection, something researchers suspect could help hold the key to developing a successful vaccine.
Mr Raffat said he had heard AstraZeneca would show a robust response from both T-cells and antibodies to the vaccine it is developing with the University of Oxford. AstraZeneca did not respond to a request for comment. On the call with investors on Wednesday, Mr Raffat said: "If I want to take a vaccine in January, I'll probably want to take Astra for a T-cell response and Moderna or Pfizer BioNTech for a neutralising antibody response."
If stocks keep moving lower, we imagine we'll be seeing some more positive-sounding vaccine news in the very near future.