"It's Pretty Obvious This Will End Badly": In Historic Reversal, Grantham's GMO Goes Short US Stocks
by Tyler Durden
ZeroHedge.com
Thu, 06/04/2020
With retail investors taking over the extremely illiquid market, resulting in crazy intraday swings where the horde of robinhood retail traders alone can send a stock soaring (and tumbling)…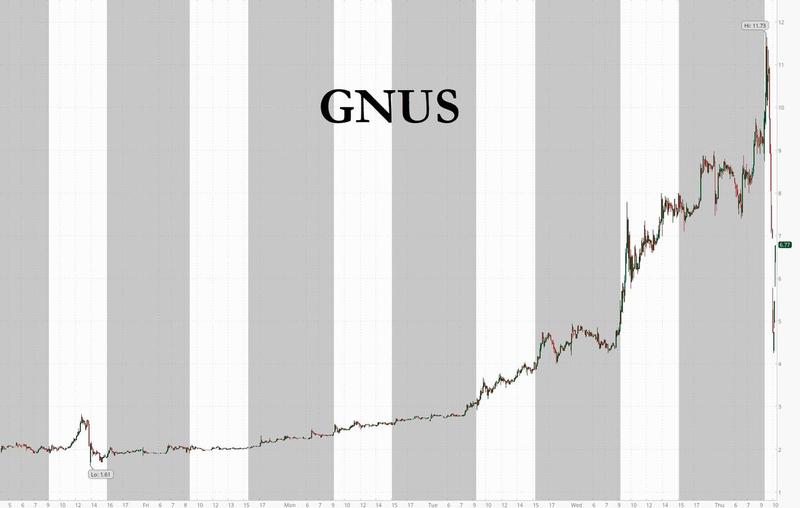 … many veteran investors are throwing in the towel on what is emerging as the most furiously ridiculous rally in history in what is now better known as "Jay's market" (with 73% of Wall Street claiming that the market is only up due to the artificial gimmick of the Fed's balance sheet explosion and not due to fundamental factors). And with one after another investing legend such as Warren Buffett, Stanley Druckenmiller, David Tepper boycotting the artificial rally, and either selling or pulling out, today GMO's Jeremy Grantham became the latest to bail on what Bank of America recently called a "fake market."
In a letter to GMO investors, Grantham writes that "we have never lived in a period where the future was so uncertain" and yet "the market is 10% below its previous high in January when, superficially at least, everything seemed fine in economics and finance. And if not "fine," well, good enough. The future paths include many that could change corporate profitability, growth, and many aspects of capitalism, society, and the global political scene."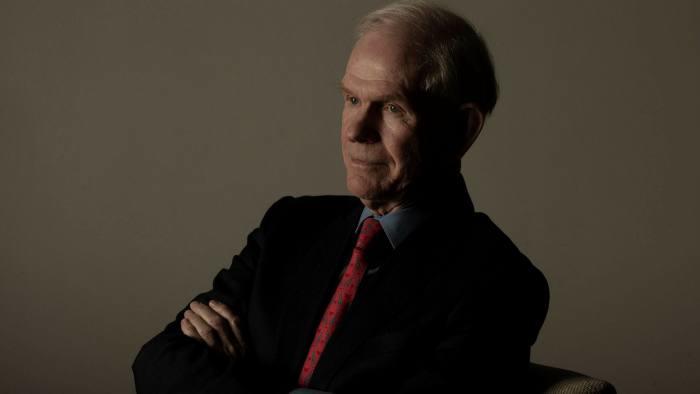 In short, the veteran value investor known for calling several of the biggest market turns of recent decades admits he has lost his faith in an upside case – unlike the retail daytrading army – and his sense of direction in a world of record uncertainty "which in some ways seems the highest in my experience" and as a result "in terms of risk and return – particularly of the worst possible outcomes compared to the best – the current market seems lost in one-sided optimism when prudence and patience seem much more appropriate."
Grantham also highlights the obvious: that the market and the economy have never been more disconnected, and points out that while "the current P/E on the U.S. market is in the top 10% of its history… the U.S. economy in contrast is in its worst 10%, perhaps even the worst 1%…. This is apparently one of the most impressive mismatches in history."
As a result of this total loss of coherence driven by trillions in central bank liquidity that have propelled a massive wedge between fundamentals and stock prices, GMO, the Boston fund manager Mr Grantham co-founded in 1977, cut its net exposure to global equities in its biggest fund from 55% to just 25%, near the lowest levels it reported during the global financial crisis, according to a separate update from GMO's head of asset allocation, Ben Inker.
That decision, according to the FT, slashed GMO's Benchmark-Free Allocation Fund exposure to US equities from a net 3-4% to a net short position worth about 5% of the $7.5bn portfolio, said Inker, perhaps the first time the fund has turned net short US stocks since the crisis. This, after GMO loaded up on stocks during the sell-off but has since cut offloaded its exposure to the US market following the unprecedented 40% rally in the past 2 months.
"The Covid-19 pandemic "should have generated enhanced respect for risk and it hasn't. It has caused quite the reverse," Grantham told the Financial Times. He noted that trailing price-earnings multiples in the US stock market were "in the top 10 per cent of its history" while the US economy "is in its worst 10 per cent, perhaps even the worst 1 per cent", echoing what he said in his quarterly letter.
The Rest…HERE