18 Million Jobs At Risk Of Permanent Loss: What Happens To Small Businesses When The Bailout Money Is Spent
by Nick Colas of DataTrek Research
ZeroHedge.com
Sun, 05/24/2020
American small businesses are going to bear the brunt of the COVID Crisis and they employ 47% of the entire US workforce. Some will bounce back quickly (e.g. health care, construction, professional services) but accommodation/food service and retail will not. There are 18 million workers attached to small businesses there. Bottom line: at this early point in the cycle, large businesses have to find their footing because that's what will set the floor on small business activity. The sooner that happens, the sooner small business America can start to recover.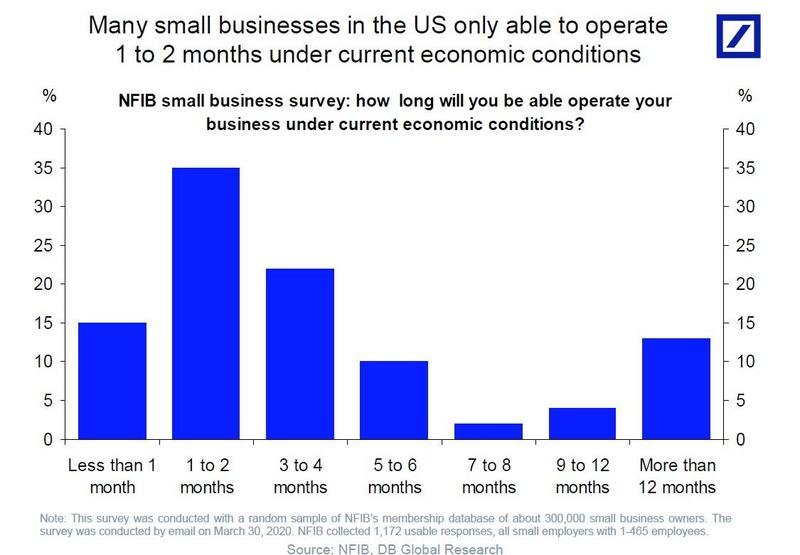 We continue to worry – a lot – about how US small business will recover from the COVID Crisis, primarily because of this segment's impact on the American labor market. According to the latest US Small Business Administration data (2016 calendar year):
There are 30.7 million registered small businesses in the US, but the vast majority (24.8 million) have no employees. The important group for our purposes today is the 5.9 million small businesses that employ anywhere from 1 to 499 workers.
Those 5.9 million firms have an aggregate payroll of 59.9 million people, 47.3% of the American labor force.
Through May 16th (latest Treasury Dept data available), the Payroll Protection Program has made 4.3 million loans. This represents only 14% of total US small businesses.
On the one hand, it's pretty impressive that the PPP has now gotten money to 73% of American small businesses that actually have a payroll; on the other, the program is only meant to be a short-term bridge loan/grant.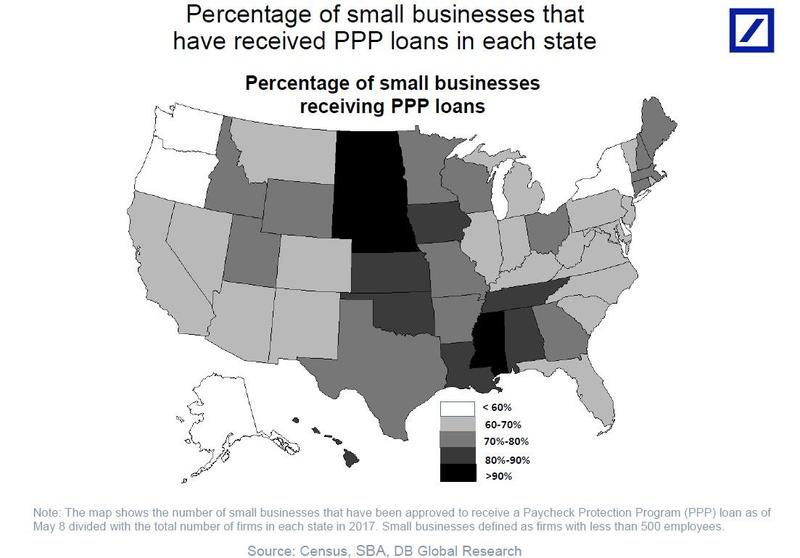 The question now is what happens to American small business once the PPP money is spent, and that requires a deeper dive into the data.
#1: Almost two thirds (64%) of US small business employment is concentrated in just 6 types of companies and their contribution to total US employment varies widely:
Health Care and Social Assistance: 8.8 million workers (45% of total US employment in this category)
Accommodation and Food Service: 8.3 million (61%)
Retail Trade: 5.6 million (35%)
Construction: 5.2 million (82%)
Professional, Scientific and Technical Services: 5.2 million (59%)
Manufacturing: 5.1 million (44%)
Takeaway: in terms of overall US labor market trends, small business employment in these 6 sectors is responsible for 30% of American jobs, so these are the industries to watch in the coming months as the country reopens.
The Rest…HERE