New York Daily Deaths Drop Below 100 For 1st Time Since March; Kuwait Raises Fine For Not Wearing Facemask To $16k: Live Updates
by Tyler Durden
ZeroHedge.com
Sat, 05/23/2020
Summary:
Kuwait raises fine for not wearing facemask to 16k
WaPo cites study claiming 24 states at risk for 'second wave'
Italy ways reopening different regions at different speeds
PM Johnson pressured to fire top advisor for 'violating' quarantine rules
Japan to completely lift state of emergency nationwide on Monday
Cali court upholds state order to close churches
Brazil, Russia in No.2, No.3 spots after US
Russia case total tops 335k
New York reports fewer than 100 deaths for 1st time since March
Long Island might reopen as soon as Wednesday
Nearly 9% of prisoners in Michigan test positive
* * *
Update (1300ET): As the outbreak in Iran wanes, Gulf States, including tiny Kuwait, are having a surprisingly hard time keeping the virus from spreading, despite strict curfews and mandatory mask laws. On Saturday, Kuwait recorded 900 new cases of the novel coronavirus, raising the country's infection tally to 20,464, the Kuwaiti news agency KUNA reported. The Health Ministry also announced 10 more deaths from COVID-19, raising Kuwait's death toll to 148. Meanwhile, not wearing a facemask is punishable by jail, or a fine up to $16k.
Meanwhile as the number of new cases in Italy ticked higher, the government is weighing whether the next phase in Italy's relaxation of emergency measures may proceed at different speeds in various zones, with some northern areas temporarily excluded from a reopening.
* * *
We begin what looks to be a dreary Memorial Day Weekend with a new study amplified by the Washington Post claiming that roughly half of US states actually remain at risk for a serious rebound, as critics seize on the jump in new cases seen in Texas as justification that the state re-opened too early, even as the measures remain broadly popular within the state.
Georgia, too, has largely avoided the disastrous consequences promised by Dr. Fauci and many of the doctors and scientists regularly appearing as 'independent analysts' on MSNBC and CNN (while the doctors and scientists on Fox News largely praised what has turned out to be a winning political gamble by Georgia Gov. Brian Kemp.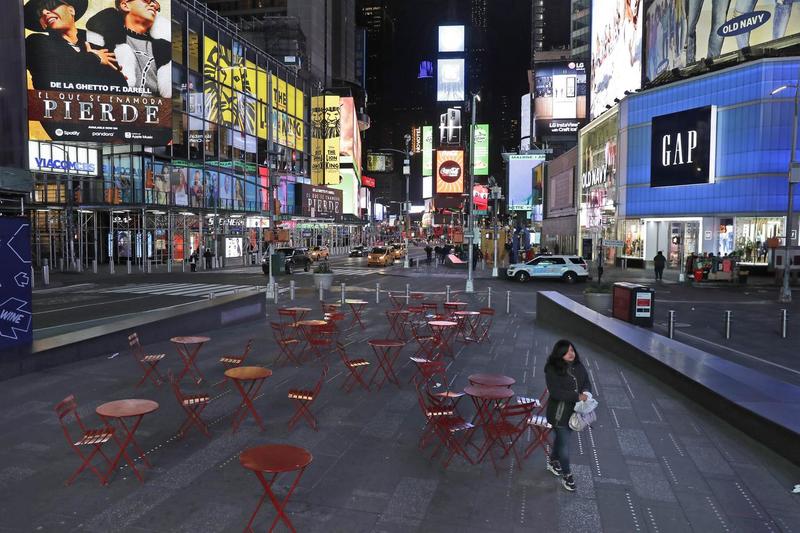 A new model produced by researchers at Imperial College London estimated that the "R" figure – an estimate of the rate at which the virus is spreading in a given county or state – is above 1 (meaning the virus is still expanding) in 24 states. As some might remember, Imperial College's models have already been proven to be flawed (not just incorrect, but critics have taken issue with certain parameters they argued were unrealistic).
Even WaPo acknowledges that the risk of a second wave of infections projected by the model fails to factor in social distancing, the wearing of masks, and other factors that might impact the spread of the virus. As Nicolas Kristof said earlier this week, "epidemiology is full of puzzles".
In New York, Gov Cuomo announced during Saturday's press briefing…
Holding a briefing with updates on #Coronavirus. Watch Live: https://t.co/6om3Qm8ZCA

— Andrew Cuomo (@NYGovCuomo) May 23, 2020
…that for the first time since March, his state has reported fewer than 100 virus-linked deaths, with 84 confirmed over the last 24 hours. That's compared with 109 yesterday, as hospitalizations and ICU admissions also continued to decline.
"It's a sign we're making real progress and I feel good about that," Mr Cuomo said, adding that earlier in the crisis a doctor had told him "if you can get under 100, I think you can breathe a sigh of relief."
Cuomo said during the briefing that Long Island – ie Suffolk and Nassau Counties – could start reopening as soon as Wednesday as he pleaded with more younger people to get tested.