FOMC Minutes Show Fed Officials Mull Forward-Guidance To Battle "Tremendous Human Hardship", Hint At Yield Curve Control
by Tyler Durden
ZeroHedge.com
Wed, 05/20/2020
Since the somewhat snoozeworthy April 29th FOMC statement (more of whatever it takes… forever… and it's going to be bad), The Fed has issued its semi-annual "risks" report, warning very clearly of elevated asset valuations. But that hasn't stopped "investors" buying stocks and selling bonds…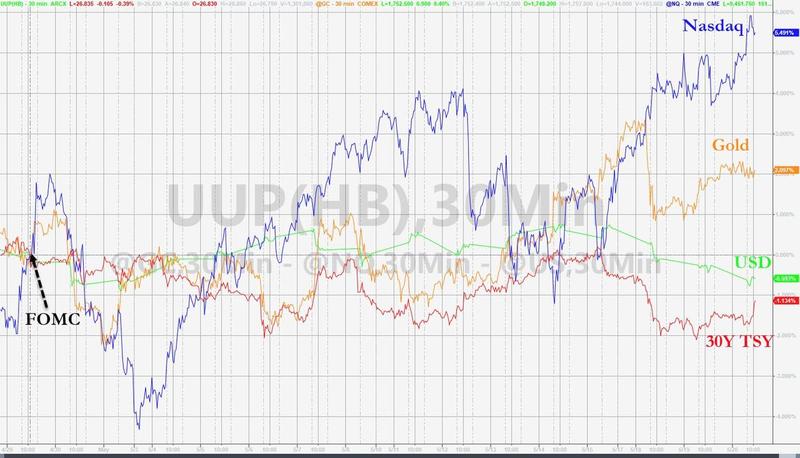 Gold (and silver) also rallied as the dollar leaked lower since the relatively dovish (if its possible to get any more dovish) statement.
And despite The Fed's desperate efforts to talk down the possibility of negative rates, expectations for such rates have increased since the last FOMC…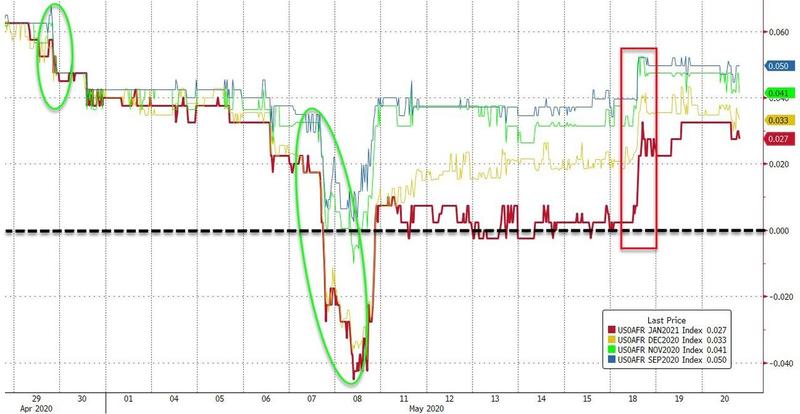 Source: Bloomberg
Realistically, given that the minutes follow a presentation on Tuesday from Chair Powell and also many officials have spoken on the record in public since the meeting, the room for new developments is small.
In fact, as Joseph Trevisani, Senior Analyst at FXStreet, argues, "discussions in the edited minutes may seem somewhat out of date as the national conversation in the almost three weeks since the meeting has rapidly moved from the revelations of the economic debacle to the apparent success of several states in reopening parts of their economies and considerations about the criteria for opening the others."
Additionally, The Fed took the historic step of beginning purchases of ETFs invested in corporate bonds on May 12, so any discussion of that at the April meeting could be informative; and that has happened as The Fed has already wound its unlimited bond-buying program down to $6 billion of daily Treasury purchases, from a peak of $75 billion in mid-March.
Of course, we don't truly expect any mention of the increasingly difficult-to-rationalize dichotomy between improving financial conditions (as a result of the Fed and the U.S. government's massive stimulus) and the ongoing pain in the real economy; but it would be nice to see some rational thinking at the table. As Julian Emanuel, BTIG's chief equity and derivatives strategist, warned, "The Fed's Bigger Boat cannot substitute for the consumer's need to feel safe enough to send kids to college, eat in restaurants, or get on an airplane."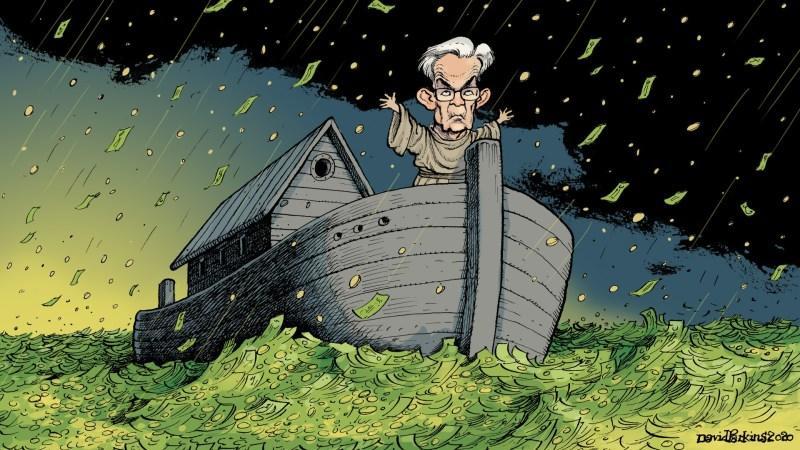 The Rest…HERE