"OBAMAGATE!" Trump Tweets Tucker Carlson's Crushing Breakdown Why The Former President Should Be Panicking
by Tyler Durden
ZeroHedge.com
Tue, 05/12/2020
Why is former President Obama calling forth all his defensive resources now? Why did former national security advisor Susan Rice write her CYA letter? Why have republicans in congress not been willing to investigate the true origins of political surveillance? What is the reason for so much anger, desperation and opposition from a variety of interests?
In a single word in a single tweet tonight, President Trump explained it perfectly – with help from Fox News' Tucker Carlson's detailed breakdown" "OBAMAGATE!"…
OBAMAGATE! pic.twitter.com/pFbb6hgDhF

— Donald J. Trump (@realDonaldTrump) May 12, 2020
As around 2:15 in the clip above, Carlson explains that then president of the United States Barack Obama turned to the head of the FBI – the most powerful law enforcement official in America, and said "Continue to secretly investigate my chief political rival so I can act against him."
Comey's response? "Yes, sir."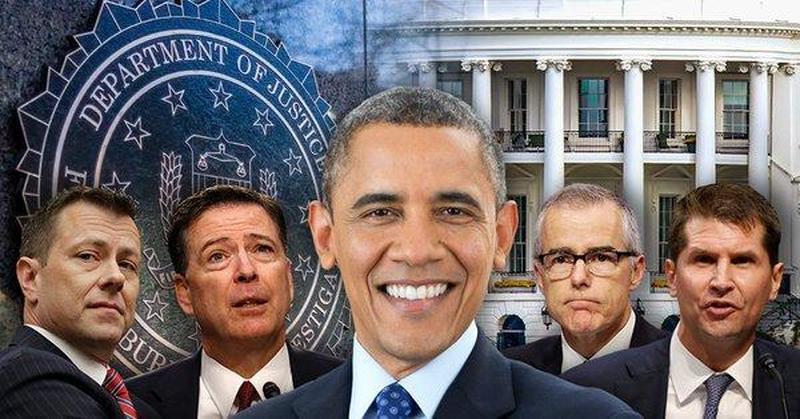 Having watched that clip in detail, here is 'sundance' from TheConservativeTreehouse.com laying out the details surrounding political surveillance in the era of President Obama…
With the release of recent transcripts and the declassification of material from within the IG report, the Carter Page FISA and Flynn documents showing FBI activity, there is a common misconception about why the intelligence apparatus began investigating the Trump campaign in the first place. Why was Donald Trump considered a threat?
In this outline we hope to provide some fully cited deep source material that will explain the origin; and specifically why those inside the Intelligence Community began targeting Trump and using Confidential Human Sources against campaign officials.
During the time-frame of December 2015 through April 2016 the NSA database was being exploited by contractors within the intelligence community doing unauthorized searches.
On March 9, 2016, oversight personnel doing a review of FBI system access were alerted to thousands of unauthorized search queries of specific U.S. persons within the NSA database.
NSA Director Admiral Mike Rogers was made aware.
Subsequently NSA Director Rogers initiated a full compliance review of the system to identify who was doing the searches; & what searches were being conducted.
On April 18, 2016, following the preliminary audit results, Director Rogers shut down all FBI contractor access to the database after he learned FISA-702 "about"(17) and "to/from"(16) search queries were being done without authorization. Thus begins the first discovery of a much bigger background story.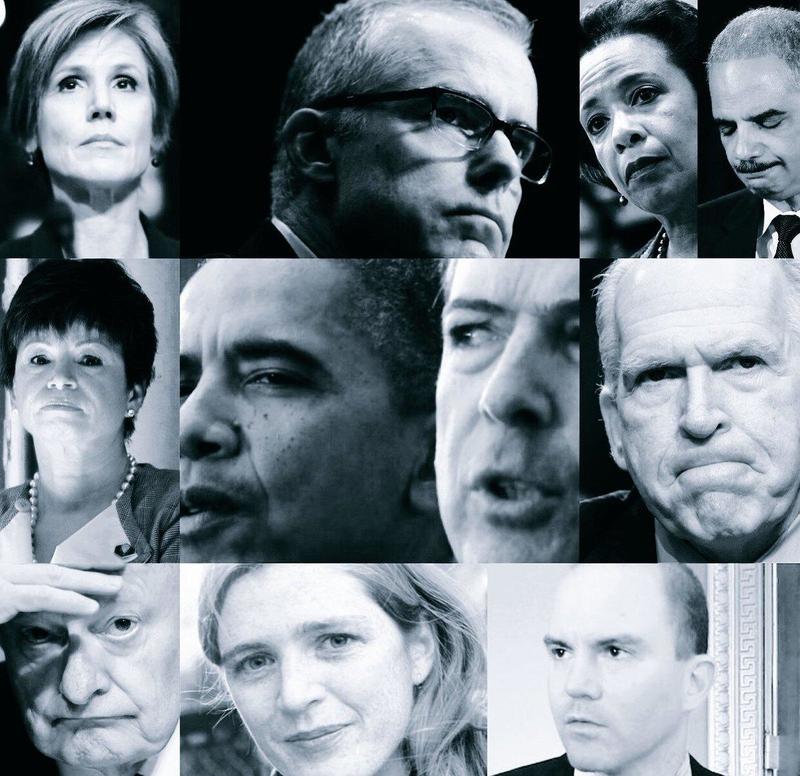 When you compile the timeline with the people involved; and the specific wording of the resulting review, which was then delivered to the FISA court; and overlay the activity that was taking place in the GOP primary; what we discover is a process where the metadata collected by the NSA was being searched for political opposition research and surveillance.
Additionally, tens-of-thousands of searches were identified by the FISA court as likely extending much further than the compliance review period: "while the government reports it is unable to provide a reliable estimate of the non compliant queries since 2012, there is no apparent reason to believe the November 2015 [to] April 2016 period coincided with an unusually high error rate".
In short, during the Obama administration the NSA database was continually used to conduct surveillance. This is the critical point that leads to understanding the origin of "Spygate", as it unfolded in the Spring and Summer of 2016.
It was the discovery of the database exploitation and the removal of access as a surveillance tool that created their initial problem. Here's how we can tell.
Initially in December 2015 there were 17 GOP candidates and all needed to be researched.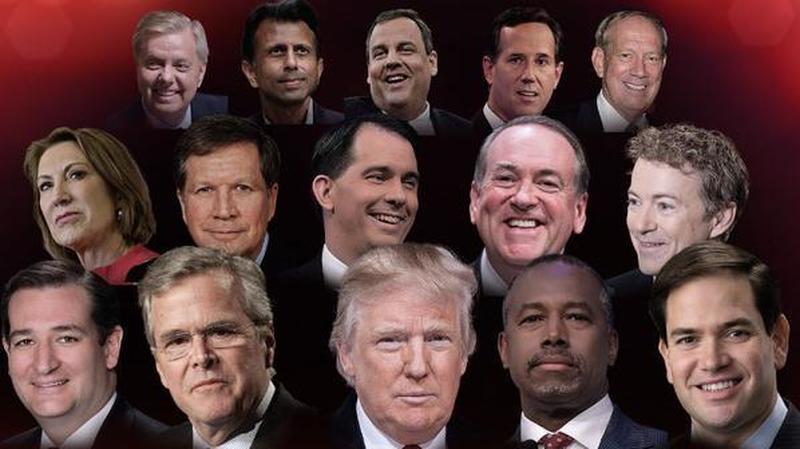 However, when Donald Trump won New Hampshire, Nevada and South Carolina the field was significantly whittled. Trump, Cruz, Rubio, Kasich and Carson remained.
On Super Tuesday, March 2, 2016, Donald Trump won seven states (VT, AR, VA, GA, AL, TN, MA) it was then clear that Trump was the GOP frontrunner with momentum to become the presumptive nominee. On March 5th, Trump won Kentucky and Louisiana; and on March 8th Trump won Michigan, Mississippi and Hawaii.
The next day, March 9th, NSA security alerts warned internal oversight personnel that something sketchy was going on.
This timing is not coincidental. As FISA Judge Rosemary Collyer later wrote in her report, "many of these non-compliant queries involved the use of the same identifiers over different date ranges." Put another way: attributes belonging to a specific individual(s) were being targeted and queried, unlawfully. Given what was later discovered, it seems obvious the primary search target, over multiple date ranges, was Donald Trump.
There were tens-of-thousands of unauthorized search queries; and as Judge Collyer stated in her report, there is no reason to believe the 85% non compliant rate was any different from the abuse of the NSA database going back to 2012.
As you will see below the NSA database was how political surveillance was being conducted during Obama's second term in office. However, when the system was flagged, and when NSA Director Mike Rogers shut down "contractor" access to the system, the system users needed to develop another way to get access.
Mike Rogers shuts down access on April 18, 2016. On April 19, 2016, Fusion-GPS founder Glenn Simpson's wife, Mary Jacoby visits the White House. Immediately thereafter, the DNC and Clinton campaign contract Fusion GPS… who then hire Christopher Steele.
Knowing it was federal "contractors", outside government with access to the system, doing the unauthorized searches, the question becomes: who were the contractors?
The possibilities are quite vast. Essentially anyone the FBI or intelligence apparatus was using could have participated. Crowdstrike was a known FBI contractor; they were also contracted by the DNC. Shawn Henry was the former head of the FBI office in DC and is now the head of Crowdstrike; a rather dubious contractor for the government and a politically connected data security and forensic company. James Comey's special friend Daniel Richman was an unpaid FBI "special employee" with security access to the database. Nellie Ohr began working for Fusion-GPS on the Trump project in November 2015 and she was a CIA contractor; and it's entirely likely Glenn Simpson or people within his Fusion-GPS network were also contractors for the intelligence community.
Remember the Sharyl Attkisson computer intrusions? It's all part of this same network; Attkisson even names Shawn Henry as a defendant in her ongoing lawsuit.
All of the aforementioned names, and so many more, held a political agenda in 2016.
The Rest…HERE