Goldman Explains Why Sweden's Coronavirus Success Simply Can't Be Replicated In Europe & The US
by Tyler Durden
ZeroHedge.com
Tue, 05/05/2020
Even Americans and Brits who are actively trying to filter out information pertaining to the coronavirus pandemic have probably heard something about how Sweden has managed to keep its economy operating at close to full capacity while avoiding the devastating lockdowns seen in the US and parts of Europe.
In a column we ran yesterday, 21stCenturyWire's Patrick Henningson argues that Sweden has already "won the policy debate" on how to best tackle the coronavirus. Many epidemiologists have argued that comparatively successful testing regimes might obviate the need for lockdowns, though Sweden's testing has been far less comprehensive than many might expect.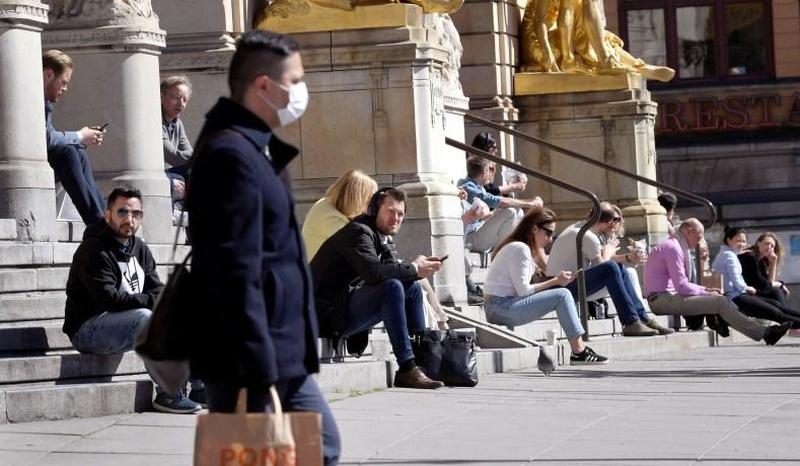 But in a research note published Monday, a team of analysts at Goldman Sachs confronts the question of whether Sweden is truly a viable model for other EU member states – and particularly the "EMU-4" – Italy, Spain, France and Germany.
In the report, the team concludes that unfortunately, Sweden's approach likely can't be easily replicated by the rest of the world.
* * *
Sweden has imposed significantly less strict measures to curb the spread of the coronavirus compared with other major European economies (left panel, Exhibit 1). While legal factors might have played a role – the Swedish constitution does not allow for a state of emergency in peacetime – the Swedish government has put the emphasis on citizens' self-responsibility.
Although gatherings of more than 50 people are banned and distance learning in high schools has been introduced, these measures are much less stringent than elsewhere in Europe.
Some commentators have suggested that Sweden is aiming for herd immunity, although this is not official government policy. As a result of the less stringent measures, high-frequency proxies suggest activity in Sweden has slowed by less than in other economies in Europe.
This also is true when looking at Norway and Denmark, which are more similar in nature to Sweden in terms of demographics and economy.
The Rest…HERE