Dr. Fauci Introduces "Operation Warp Speed" – A 'Manhattan Project'-Style Program To Find A Vaccine: Live Updates
by Tyler Durden
ZeroHedge.com
Thu, 04/30/2020
Summary:
LA becomes first US city to offer county-wide testing
Lagarde warns eurozone economy could shrink up to 12% in 2020
Russia passes 100k cases
Boris Johnson lays out reopening plan
NYC plans to close subways between 1am and 5am for cleaning
Sri Lanka reimposes lockdown measures
Italy retakes mantle of second-deadliest outbreak in Europe from UK
Canada reports latest update
Italy reports another encouraging drop in new cases and deaths
Introducing "Operation Warp Speed"
Pentagon orders another 100k body bags for "worst case" scenario
US death toll tops 60k
DHS acting secretary says social distancing will last for 'months'
France, UK report new numbers
Spain sees curve continue to flatten
NYC hands out free masks
Florida reports uptick in cases, deaths
South Korea says 'zero' cases of infection stemming from April 15 election
California closes parks, beaches
NY reports 306 deaths, 933 new cases
Total cases break above 300k
Airbus reports massive loss, signals distress
New data suggests 1 in 6 US nursing homes suffered COVID-19 clusters
500k coronavirus tests obtained by Maryland from SK haven't yet been used
NYT hammers Brazil's Bolsonaro for denying outbreak
UN warns about virus spreading in Syria, Yemen
Eurozone GDP contracts 3.8%
UK NHS allows hospitals to remove minority workers off the front lines
* * *
Update (1412ET): In addition to cranking out more courses of remdesivir, the White House is launching a new federal effort to direct the search for a coronavirus vaccine – a "Manhattan Project"-type effort purportedly inspired by a WSJ story about a group of leading scientists working with the administration – Dr. Tony Fauci confirmed on Thursday.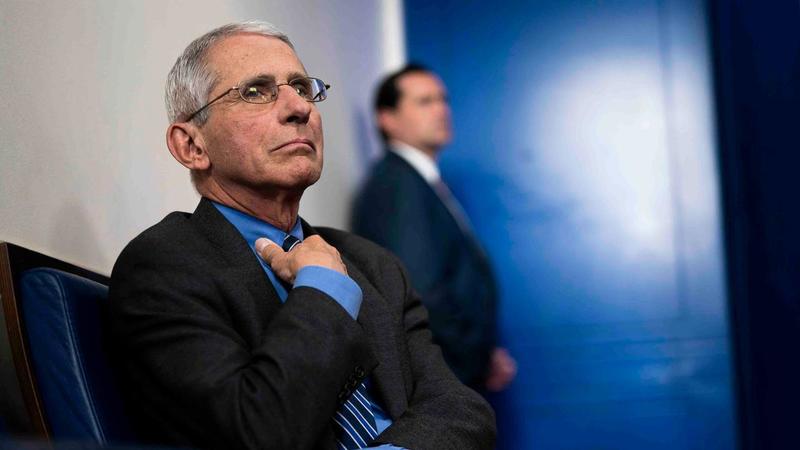 The plan is to have 100 million doses of a workable vaccine ready by January.
Here's Reuters with the details on 'OWS':
The Trump administration is planning to speed up development of a coronavirus vaccine with the goal of having 100 million doses ready by the end of 2020, a senior administration official said on Wednesday.
Executives and other experts have previously suggested that clinical trials to guarantee a vaccine is safe and effective could take a minimum of 12 to 18 months.
Several agencies within the Department of Health and Human Services announced plans earlier in April to partner with more than 15 drug companies as well as European regulators in an effort to spur development of vaccines and treatments for the disease.
The latest Trump administration efforts to speed vaccine development were originally reported by Bloomberg News, citing people familiar with the matter.
Called "Operation Warp Speed," the project will join private pharmaceutical companies with government agencies and the military in trying to cut the development time for a vaccine by as much as eight months.
It said a White House meeting on the project was scheduled for Wednesday.
Last month, President Donald Trump directed Health and Human Services (HHS) Secretary Alex Azar to speed development of a vaccine, and administration officials have been meeting on the effort for three to four weeks, the report added.
The administration's initiative comes a week after HHS said it had replaced Rick Bright as director of a key U.S. agency charged with developing drugs and vaccines for COVID-19.
Bright has said he was ousted as director of the Biomedical Advanced Research and Development Authority, or BARDA, because he resisted the administration's efforts to push malaria drugs hydroxychloroquine and chloroquine touted by Trump to treat the coronavirus even though their effectiveness has not been demonstrated and there are concerns about heart damage.
Lawyers for Bright, an expert in vaccines and therapeutics who served as an adviser to the World Health Organization, have said he will file a whistleblower's complaint with two government offices over his removal.
Under Bright's leadership, BARDA recently announced nearly $1 billion in support of vaccine manufacturing efforts by Moderna and Johnson & Johnson. The agency had a total of $5 billion set aside for vaccine development.
The program, which was first detailed in a series of leaks last night, aims to speed up the timeline for a mass produced vaccine.
Of course, it's a moonshot – and some critics are complaining that the only thing it accomplishes is wasting more taxpayer dollars on backstopping drug companies that are already racing to find a vaccine. Moreover, certified geniuses like Bill Gates insist it will take up to 2 years to find a vaccine.
* * *