COVID-19 Color-Revolution: California Declares Nation Statehood As Trump Moves To Quell 'Mutiny'
by Joaquin Flores via The Strategic Culture Foundation,
ZeroHedge.com
Sun, 04/26/2020
Bloomberg published a stunning piece on April 9th promoting the secession of California from the U.S., in an op-ed by Francis Wilkinson titled Gavin Newsom Declares California a 'Nation-State', which resurrected John C. Calhoun in a neo-confederate argument favoring nullification.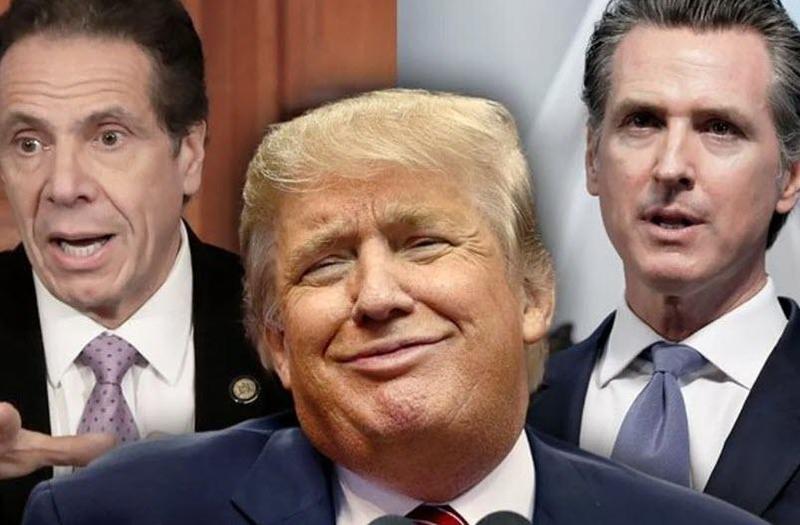 Bloomberg is part a strategy to prevent Trump from a second term by way of legal means (election), and has now brought to the fore the spectre of secession or nullification. This does not mean we should normally expect some announcement by Governor Newsom that 'The California Republic is an independent nation-state '. Yet amazingly, it has been almost verbatim said in this way.
The Bloomberg article details how California Governor Newsom has begun using that term and also related legal constructions in discussing how California will manage the coronavirus response on its own.
Imagine an alternate timeline where Trump denied there was a significant threat posed by the coronavirus and adjusted policy to reflect that. After all, the mortality rate appeared very low compared to the infection rate. Then imagine that governors Cuomo and Newsom behaved similarly to how we've seen them perform over the past month or so. In fact, their behavior makes even more sense in our hypothetical, alternate reality. But imagine if their punches could land because there was some semblance of a reality that could support the barrage.
The Rest…HERE