"We Have No Money": Coronavirus Slams State Taxes
by Sophie Quinton of the Pew Trust,
ZeroHedge.com
Sun, 04/05/2020
Economists who advise the Colorado legislature told lawmakers in mid-March to expect a roughly $800 million revenue decline for the next fiscal year as people travel and dine out less during the coronavirus pandemic. That estimate already looks far too optimistic.
"The forecast that we released in March — we weren't imagining the world that we're living in right now," said Kate Watkins, chief economist for the Legislative Council Staff, the nonpartisan research arm of the Colorado General Assembly.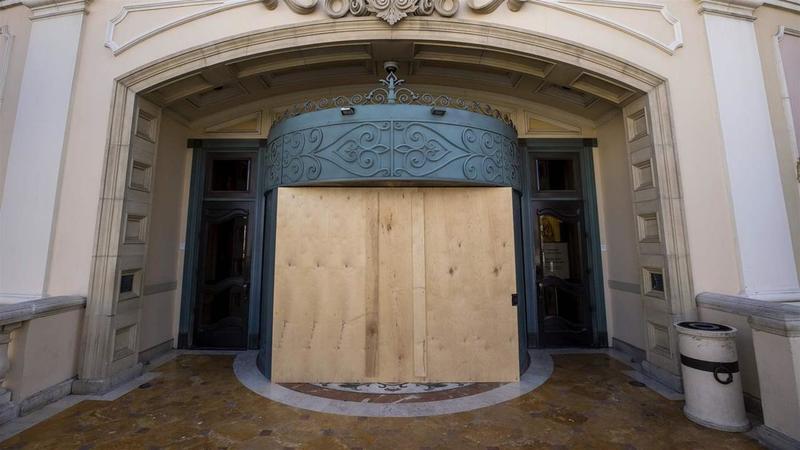 Governors nationwide have ordered businesses to close and people to stay home in order to slow the spread of the novel coronavirus. But the public health measures have created an economic crisis that will, in turn, hit state and city budgets.
Now policymakers are scrambling to figure out how much spending power they're losing at a moment when they need money to fight the pandemic and help laid-off workers and struggling businesses.
Few state economists and budget analysts have calculated the fiscal impact of the pandemic so far, and it's hard at this early stage to say how big the drop off in tax collections will be, said Brian Sigritz, director of state fiscal studies for the National Association of State Budget Officers, a Washington, D.C.-based membership organization.
But the early estimates don't look good, he said. "It looks like the drop-off that states could be facing this time could be more severe than the Great Recession."
State officials all over the country are planning for revenue declines. Hawaii officials have estimated a $225 million decline; in New York, it's a whopping $15 billion. West Virginia is losing $9 million a week from its closed casinos alone.
The governors of New Jersey, Ohio and Pennsylvania already have announced limited spending and hiring freezes. California Gov. Gavin Newsom, a Democrat, and Ohio Gov. Mike DeWine, a Republican, have warned state agencies to expect budget cuts.
New York Gov. Andrew Cuomo, a Democrat, said in a radio interview last week that lawmakers may need to cut education funding in order to address the state's budget hole.
"I said kiddingly to a legislator before, I said, 'This is the easiest budget we've done. There's no option. The number is zero,'" Cuomo said.
"We have no money."
The Rest…HERE