UN Proposes $2.5 Trillion Rescue Package For "Developing" Economies; Maryland Gov Issues 'Stay At Home' Order: Live Updates
by Tyler Durden
ZeroHedge.com
Mon, 03/30/2020
Summary:
Dr. Fauci says 100k-200k Americans may die from COVID-19
Trump extends guidelines to April 30
Spain case total passes China
Maryland Gov. issues 'stay at home order'
South Korea reports worrying rebound in cases around Seoul
Russia expands Moscow lockdown throughout country
NYC remains undisputed center of US outbreak
Seattle area reports optimistic slowdown in new cases, deaths
New York surpasses 1k deaths
Indian migrant workers 'washed' with disinfectant
Netanyahu goes on quarantine
Trump: US has enough medical equipment & ventilators to deal with peak of virus outbreak
Mnuchin says front-line workers deserve 'hazard pay'
Spike in cases should arrive around Easter, Trump said, deaths expected to be "very low"
JNJ announces encouraging progress on vaccine
Mexico refuses "to implement state of siege" as case numbers remain low
Russia ramps up testing
Chinese press publishes photo of Xi standing in public without mask
UN proposes $2.5 trillion global rescue program
Australia launches worker subsidy program
Tokyo Olympics officially delayed until 2021
Poland imposes more restrictions on life
Amazon workers planning strike
* * *
Update (1120ET): Gov. Hogan is delivering his daily press conference: So far he's ordered the state to remain under a mandatory 'stay at home" order.
LIVE: COVID-19 Update – March 30, 2020https://t.co/WN8jLgIvMX

— Governor Larry Hogan (@GovLarryHogan) March 30, 2020
That order takes place as of 8pmET Monday. Violation can lead to fines up to $5k, or even jail time.
But will citizens in places like Baltimore obey?
* * *
Update (1110ET): The UAE is extending distance learning until the end of the academic year in June as the government steps up measures to contain the outbreak of coronavirus as Middle Eastern countries try to combat a sudden jump in new cases and deaths.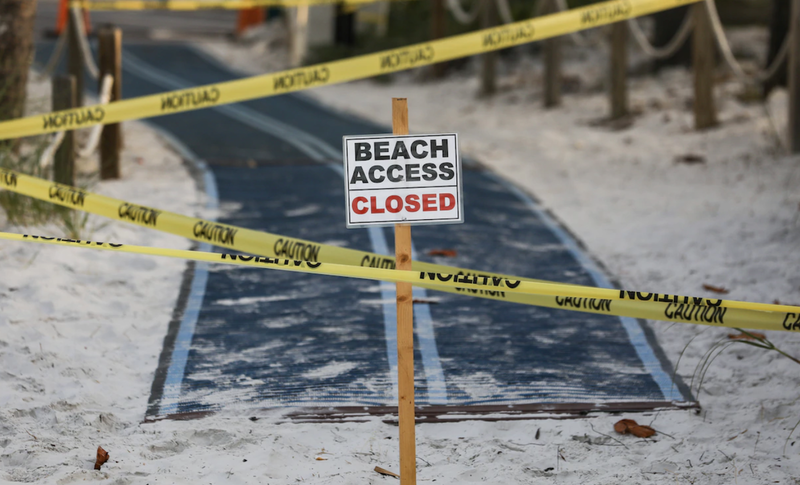 Russia is ramping up testing as the lockdown in Moscow ramps up and the rest of the country starts to implement lockdowns to varying degrees. The president of Mexico, AMLO, said he "wouldn't impose a state of siege" on the people, as the number of confirmed cases in the country has remained low.
Poland's government is planning further restrictions to public life, as officials warn that the number of coronavirus infections is expected to rise rapidly in Poland over the next few weeks. Michal Dworczyk, the top aide to prime minister Mateusz Morawiecki, said the government would unveil its new measures on Tuesday, without offering any further details of what they would be.
The UN has called for a $2.5 trillion rescue package for "Developing Countries" who have been hammered by the crisis.
Unctad, the UN's trade and development agency, said $1 trillion should be made available through the IMF's special drawing rights, $1 trillion through debt relief, and another $500 billion via a "Marshall Plan" for emergency services and social relief programs largely in the form of "grants" that eventually become…welll… grants.
Richard Kozul-Wright, Unctad's director of globalisation and development strategies, said:
Advanced economies have promised to do whatever it takes to stop their firms and households from taking a heavy loss of income. But if G20 leaders are to stick to their commitment of a global response in the spirit of solidarity, there must be commensurate action for the 6bn people living outside the core G20 economies.
It's a convincing argument, but nevertheless, there's so much need at home, it's difficult to justify just handing out more money to the developing world when they can strike some kind of loan-lease deals with China or whatever.
* * *