Apple Closes All Italian Stores, Trump Ponders National Emergency Declaration: Live Updates
by Tyler Durden
ZeroHedge.com
Wed, 03/11/2020
Summary:
WHO declares Covid-19 is a pandemic
Congressional doctor says up to
Cuomo confirms 39 new cases in NY, raising total to 212
First death in Indonesia
Washington State to ban events over 200
Details of cruiseline industry's 'health and safety proposal' leak
'Waffle House' employee in Atlanta confirmed
Chicago cancels St. Paddy's Day parade
NY sends in National Guard
IADB cancels meeting in Colombia as virus spreads across Latin America
Mnuchin says first part of virus stimulus plan will be ready in 2 days
Dr. Fauci warns virus 10x more deadly than flu and could infect millions if not handled early
FEMA evacuates Atlanta office over coronavirus scare
3 Boeing workers test positie
Washington DC advises cancellation or postponement of all gatherings with more than 1,000 people
Harvard to prorate room and board for students
US cases surpass 1,000
UK Health Minister catches virus
Ireland, Bulgaria, Sweden report first deaths
Connecticut declares state of emergency
UK total hits 456 following largest daily jump on record (83 new cases)
Global cases pass 120,000
South Korea reports new outbreak in call center
Japan reportedly planning to declare state of emergency
* * *
Update (1410ET): During his Wednesday press conference, Cuomo confirmed that the state had succeeded in contracting with 28 private labs to speed up coronavirus tests. He also confirmed 39 new cases in NY, bringing the state total to 212, adding that "numbers will continue to go up dramatically."
Giving New Yorkers an update on #Coronavirus. Watch live: https://t.co/JuLCeU2Po9

— Andrew Cuomo (@NYGovCuomo) March 11, 2020
NYS will start contracting with private labs in New York to increase our #Coronavirus testing capacity. I have spoken with 28 labs today.

We are quickly mobilizing to get these private labs online as soon as possible.

— Andrew Cuomo (@NYGovCuomo) March 11, 2020
Meanwhile, CNBC's Eamon Javers reported that President Trump is considering an emergency declaration for all of the US under the "Stafford Act", which would open up more federal money via FEMA
A White House official tells me President Trump is considering issuing a disaster declaration for the entire United States under the Stafford Act. No decision yet but this would free up a lot of funding and put FEMA fully in the fight against the virus.

— Eamon Javers (@EamonJavers) March 11, 2020
This would put FEMA "fully in the fight" against the virus.
In other news, just a few days after confirming that it had reopened nearly all of its stores on mainland China, Apple said Wednesday that all stores in Italy would be closed "until further notice."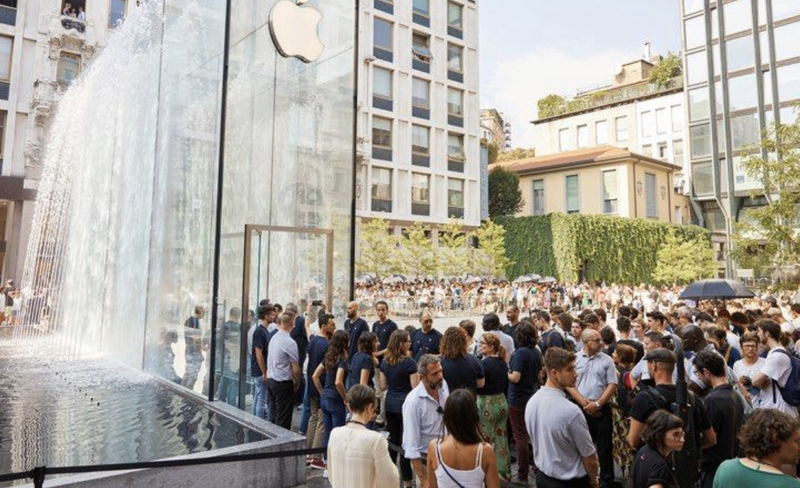 Boeing employees saw more bad news on Wednesday as the troubled aerospace maker said Wednesday that it would halt hiring until further notice.
Meanwhile, in Senegal, officials reported their 5th case of the virus as it continues its creep across Latin America and Africa.
* * *
Update (1350ET): As we previewed earlier, Washington State Gov. Jay Inslee has announced plans to ban gatherings with 250 people or more in the counties worst affected by the virus in his state, CNBC reports. The counties include: King, Snohomish and Pierce.
In addition, he's asking all school districts to prepare for online instruction, and closures that might last "longer than initially thought".
Just minutes after Inslee's announcement, San Francisco health officials announced they would ban public and private events with 1,000 people or more to slow the spread of the new coronavirus there.
"We know that this order is disruptive, but it is an important step to support public health," San Francisco Mayor London Breed said in a statement. "We know cancelling these events is a challenge for everyone and we've been talking with venues and event organizers about the need to protect public health." She said she spoke with the Warriors NBA team and "they are in support of our efforts."
Washington State is the hardest-hit in the country, with more than 267 confirmed cases across the state with 258 of those concentrated between the three counties, according to the state health commission.
Even more alarming: Seattle-area officials announced late Tuesday that residents or employees of 10 long-term care facilities have been infected.
Last month, Inslee declared a state of emergency to free up funding for communities combating the outbreak.
* * *
Update (1330ET): Politico reports that President Trump is looking into making an Oval Office address, presumably to share the details from his stimulus "plan".
*TRUMP LOOKING AT OVAL OFFICE ADDRESS: POLITICO

— Jim Bianco (@biancoresearch) March 11, 2020
Meanwhile, USAToday has published the details from a proposal delivered to the White House about how they can update health and safety measures to stop employees from getting infected. Stocks dropped on news of the details from the plan, which hadn't been previously disclosed since the industry delivered the proposal to the White House after a meeting yesterday.
CRUISE LINE INDUSTRY PROPOSES PLAN TO WHITE HOUSE THAT WOULD BAR PEOPLE AGE 70 AND OLDER FROM BOARDING SHIPS WITHOUT A DOCTOR'S NOTE
The proposal reportedly includes barring entry to anyone over the age of 70, or with an underlying condition, unless a doctor's note is supplied.
* * *
Update (1315ET): One day after recording its largest increase in deaths on record, Italy has reported yet another 30%+ increase in deaths, bringing its death toll to 827 from 631. They also reported a record-breaking 2,000+ new cases on Wednesday.
ITALY DEATH TOLL FROM CORONAVIRUS OUTBREAK RISES TO 827 FROM 631 ON TUESDAY – OFFICIAL
ITALY CORONAVIRUS DEATHS JUMP 31% TO 827
TOTAL NUMBER OF CONFIRMED CASES OF CORONAVIRUS IN ITALY RISES TO 12,462 FROM 10,149 ON TUESDAY – OFFICIAL
Though the jump in deaths reported yesterday (168) was larger in terms of percentage (36% vs. 31%), today's increase is larger by the numbers.
In other news, Norway bans indoor events with more than 500 people. Russia earlier said it would ban most flights between Russia and Italy, Germany, Spain and France. Meanwhile, Washington State has confirmed plans to ban large events.
* * *