Fauci: Coronavirus Spread In America 'Not Encouraging'; Says Americans Should Avoid Large Gatherings, Especially If Vulnerable
by Tyler Durden
ZeroHedge.com
Sun, 03/08/2020
The director of the National Institute of Allergy and Infectious Diseases, Dr. Anthony Fauci, recommended on Sunday that elderly and vulnerable Americans avoid travel and large crowds as coronavirus gains a foothold in the United States.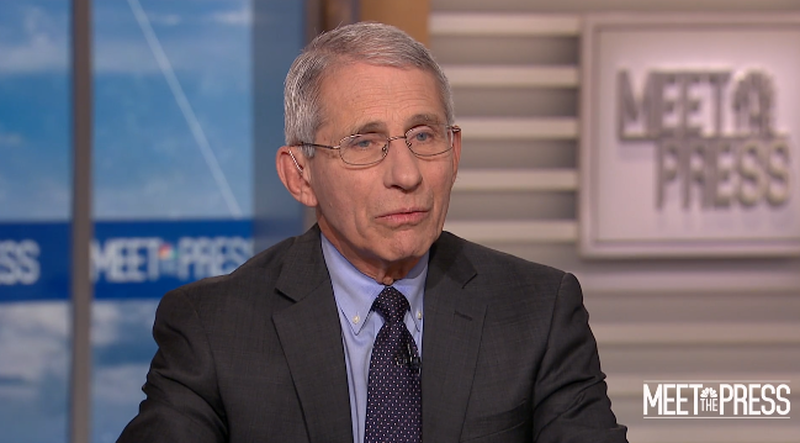 In an interview with NBC's "Meet the Press," Fauci emphasized that the elderly and people with "underlying conditions" are "overwhelmingly" more likely to be hit worse by coronavirus, according to NBC News.
"If you are an elderly person with an underlying condition, if you get infected, the risk of getting into trouble is considerable. So it's our responsibility to protect the vulnerable," he said, adding "When I say protect, I mean right now. Not wait until things get worse. Say no large crowds, no long trips. And above all, don't get on a cruise ship."
WATCH: "Don't get on a cruise ship" if you have an underlying health condition, the director of National Institute of Allergy and Infectious Diseases warns on #MTP.

Dr. Anthony Fauci says people who are already vulnerable to health infections should take extra precautions. pic.twitter.com/i9zdrJVR1C

— Meet the Press (@MeetThePress) March 8, 2020
"They call it social distancing, but it's common sense stuff. You don't want to go to a massive gathering, particularly if you're a vulnerable individual," he added. "If we continue to see the community spread go up I think you need to seriously look at anything that's a large gathering."
As of March 7, there were confirmed cases of coronavirus in the U.S. based on NBC News reporting, with more than half of states reporting at least one case.
There are more than 100,000 confirmed cases around the world, according to the World Health Organization. Some countries are taking dramatic steps in the hopes of stopping the virus' spread, like in Italy, where millions are on lockdown in the Lombardy region.
Federal and local governments and health agencies are scrambling to understand the virus' spread in America and take measures to stop it.
"The governors are really on the front lines. I think there's been pretty good cooperation at the federal, state and local level, but this thing is escalating so rapidly that information is changing, not only on a daily basis, but almost on an hourly basis," Maryland Gov. Larry Hogan, R, told "Meet the Press." -NBC News
Fauci also admitted that early attempts to provide coronavirus tests around the country were delayed, but that the nation's ability to test for the virus is "accelerating, dramatically."
"Early on, there were some missteps with regard to the test and some technical aspects to it. But right now, I believe, 1.1 million tests have already been sent out. By Monday, there'll be an additional 400,000. And by the end of next week, probably around 4 million," he said.
WATCH: Dr. Anthony Fauci says "early on, there were some missteps" with coronavirus testing.

"But right now I believe 1.1 million tests have already been sent out. By Monday there'll be an additional 400,000." #MTP #IfItsSunday pic.twitter.com/qdkp1DPIWv

— Meet the Press (@MeetThePress) March 8, 2020