After State Of Emergency, Cuomo Hints At Mass Quarantines For New York
by Tyler Durden
ZeroHedge.com
Sun, 03/08/2020
New York Governor Andrew Cuomo declared a state of emergency on Saturday on fears Covid-19 cases are set to increasein the coming days. The emergency declaration gives Cuomo the ability to bolster the medical response to combat the virus outbreak, primarily centered in Westchester County, a region outside of New York City. As of Sunday, New York state has 105 confirmed cases.
Cuomo made an appearance on Sunday Morning Futures on Fox News, where he hopes that NYC will "avoid massive quarantines used in China and Italy."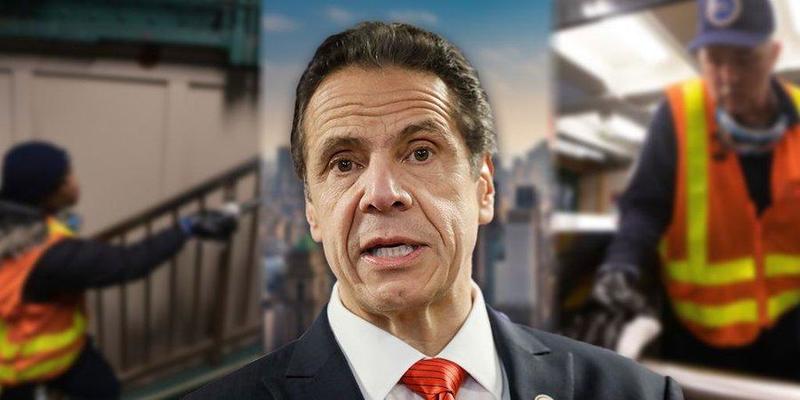 He said, "if we need to close schools, we will close schools." Already, several prep schools in NYC have shuttered over fears of the virus. Schools are among the various venues which, like cruise ships, concentrate a large number of people in a small space and in light of the unprecedented contagion of the coronavirus, any possibility of social-spreading has to be minimized.
Cuomo said there's "no reason" at the moment to shutdown mass transportation in the city, however that clearly will change when the number of cases spike, and the fact that Cuomo is contemplating it means that this will likely be the next escalation in the fight against the pandemic. We noted on Saturday, Amtrak shuttered several non-stop lines from Washington, DC, to NYC on declining demand for travel due to the virus outbreak.
Separately, Dr. Anthony Fauci, director of the National Institute of Allergy and Infectious Diseases (NIAID), told NBC News on Sunday that if the virus continues to spread, "Americans should reconsider attendance at large gatherings." All suggestive that mass quarantines, currently seen in China, Italy, and other hard-hit countries, could be coming to the US.
With limited virus test kits and no vaccine for 12 to 18 months, it appears Cuomo and Fauci on Sunday morning could be hinting of future quarantines. Last month the Centers for Disease Control and Prevention (CDC) said the virus is expected to spread at a community level in the US, warning that it could disrupt daily life for millions of people.
"As we've seen from recent countries with community spread, when it has hit those countries, it has moved quite rapidly. We want to make sure the American public is prepared," Nancy Messonnier, director of CDC's National Center for Immunization and Respiratory Diseases, told reporters last month.
Meanwhile, for the second weekend in a row, Americans across the country continued an epic run on Costco stores, loading up on supplies in anticipation of mass quarantines. At a Costco in Astoria shoppers were lined up around the block waiting to get into the store's parking lot.
Here's another look at the line for Costco in Astoria that continues to grow. As New Yorkers stock up on supplies over coronavirus fears @PIX11News pic.twitter.com/KQ75Yz3J6r

— Cristian Benavides (@cbenavidesTV) March 7, 2020
Unfortunately, with the pandemic only just getting into gear on the continental US, expect this map to have much more red in the coming weeks.