With VIX Hitting 50, The Fed Must Now Step In Or A Catastrophic Crash Is Inevitable
by Tyler Durden
ZeroHedge.com
Fri, 03/06/2020
With stocks tumbling, the VIX has, predictably, soared, briefly tipping above 50 intraday on Friday and last trading above 46, surpassing the levels hit during the Volmageddon in Feb 2018 and the highest level since the US credit rating downgrade in August 2011.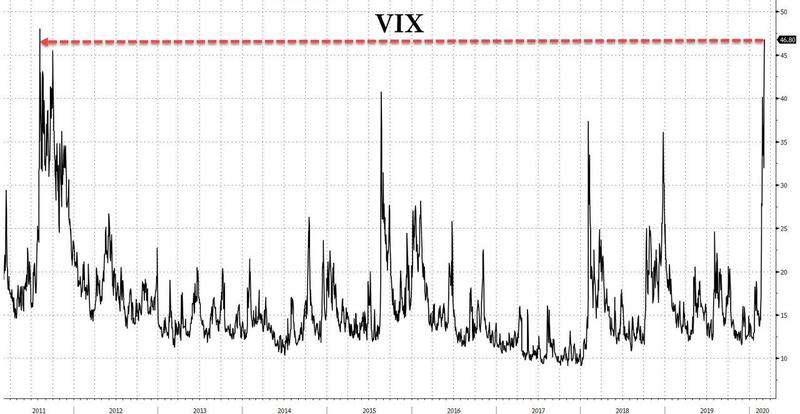 Just as dramatic is the accelerating VIX term structure inversion, which has pushed the curve to the steepest backwardation since the financial crisis…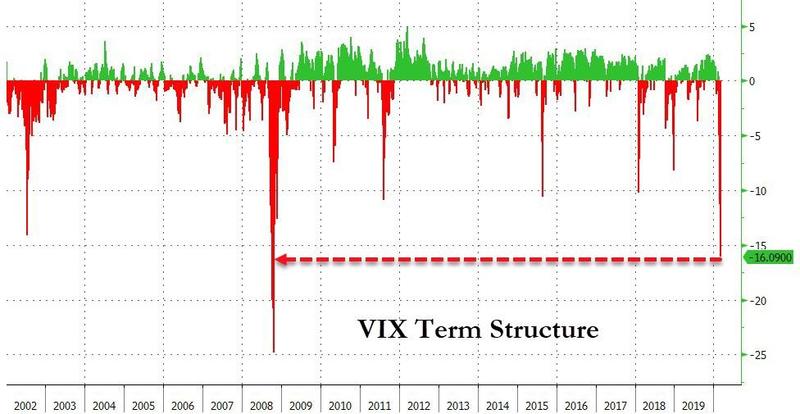 … as spot has exploded higher even as the move in futures has been far more normal.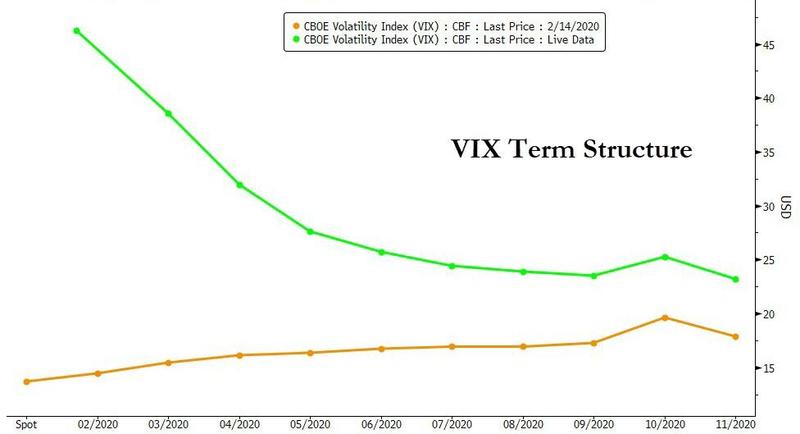 But while we have extensively discussed the ongoing equity crash where realized vol has soared, and has been a direct factor in the surge in implied volatility, there is another, potentially far more dire impact that the soaring VIX will have on the cross-asset universe, one that could potentially unleash a historic crash driven by the one pillar that has so far supported the US economy and stock market: credit.
What sparked our concern was the latest note from SocGen's Albert Edwards, who laments the ongoing collapse in yields, which he had fully predicted in the past as part of his Ice-Age thesis (at least until MMT steps in and blows yields up into the stratosphere as the monetary endgame begins) and is familiar to anyone who has followed Edwards' writings over the years. We won't spend much time on this part of his note, suffice to point out that the unprecedented plunge in yields may be just the beginning now that the Japanification of the US has begun in earnest, and that we are nearing that tipping point for yields beyond which further downside becomes a negative for risk assets as it no longer stimulates equity buying in contravention to the Fed Model, or as Edwards puts it, "If Japan remains the template, much more downside lies ahead for the US ."
The Rest…HERE