Another 'Nightmare At Sea': California Scrambles To Test Passengers Aboard 'Grand Princess' Cruise Ship
by Tyler Durden
ZeroHedge.com
Fri, 03/06/2020
It's like the world's most horrifying case of de ja vu. A cruise ship carrying 3,500 passengers and crew (2,700 passengers, roughly 800 crew) is floating listlessly in the waters off San Francisco after Cali Gov. Gavin Newsom barred it from docking in the Bay Area city, which reported its first two "presumptive" cases just last night.
California officials on Thursday confirmed that four others who traveled during a previous voyage of the ship have been sickened, and another passenger died in California, becoming the first US death outside the Seattle area earlier this week. The 71-year-old man from Sacramento was said to have had other underlying health issues. Two of the four passengers mentioned above are among the patients who have been hospitalized with the virus in Northern California.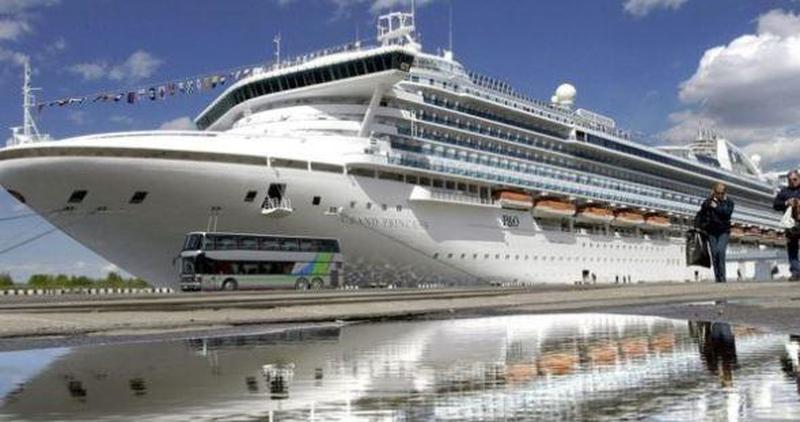 The other two have been asked to self-quarantine at home.
A military helicopter delivered test kits to the ship on Thursday after reports claimed 35 passengers had shown suspicious symptoms. Newsom has said he won't allow the ship to dock until its passengers have all been "properly assessed." As of last night, officials had identified 100 people as priorities for testing, and as President Trump said during a press conference Friday morning as he signed the $8.3 billion aid package into law, people are being tested "as we speak." The results from the first batch of tests are expected Friday afternoon.
Another American passenger who traveled with the other five during the prior voyage in question told the BBC that she and her husband had fallen ill after returning home, but hadn't given it much thought until reading about the passenger who died. The two complained that they "couldn't get a straight answer" about how to get tested.