French Death Toll Doubles On Monday; US Confirms 2nd Casualty As Gottlieb Warns Cases Already In The "Low 1000s": Virus Updates
by Tyler Durden
ZeroHedge.com
Mon, 03/02/2020
Summary:
2nd US death reported in Washington State
Gottlieb warns US cases likely in 'low thousands'
BMW tells 150 to quarantine after Munich employee infected
Jordan reports first two cases
Death toll in France doubles
UK total climbs to 40
OECD warns global growth could fall by half
Indonesia reports first cases
"Progress is being made" toward a vaccine
Cuomo says NY expects more cases
India confirms 2 more cases
'Official' Iran death toll hits 66
EU confirms 38 deaths across 18 members
First cases confirmed in Fla.
2 Amazon employees test positive in Milan
Virus now in 7 US states: Washington, California, Illinois, Rhode Island, New York, Florida and Oregon
San Antonio virus patient re-hospitalized after testing positive
China warns it could face 'locust invasion'
* * *
Update (0900ET): Here's a funny headline about the G7 emergency coronavirus meeting.
FRANCE'S FINANCE MIN. LE MAIRE: G7 CORONAVIRUS MEETING IS TO BE HELD BY TELEPHONE TO LIMIT TRAVEL.
The ECB, meanwhile, called off a joint event with the European Commission that was supposed to happen on Tuesday because several participants cancelled because of the outbreak.
In the UK, the total number of cases has climbed to 40.
* * *
Update (0845ET): Echoing the news out of San Antonio, Rajasthan Health Minister Raghu Sharma warned Monday morning in the US that one of India's first cases was a passenger who landed in Jaipur from Italy on Feb 29. He was admitted to the isolation ward at a hospital after he showed symptoms of COVID-19 in the screening and at first he tested negative, and he was sent home.
However, a later confirmatory test later showed he was positive.
It just underlines the notion that the most dangerous thing about the novel coronavirus is it's ability to remain undetected for lengths of time.
* * *
Update (0820ET): The French death toll doubled Monday morning when health officials reported 2 new deaths, bringing the total to four.
* * *
Update (0800ET): Former FDA Director Scott Gottlieb, who has been far more vocal than the current FDA director thanks to his regular appearances on CNBC and other cable news channels, warned during an interview on CNBC Monday morning that the public shouldn't trust the administration's rhetoric.
The fact is, things are far from 'okay', Gottlieb said. Now that the government is expanding testing, the US case count will 'grow rapidly'. The public should start stocking up on supplies and preparing for widespread disruptions. Gottlieb warned that the number of cases in the US has probably already reached the 'low thousands'. Hundreds could be confirmed by the end of the week.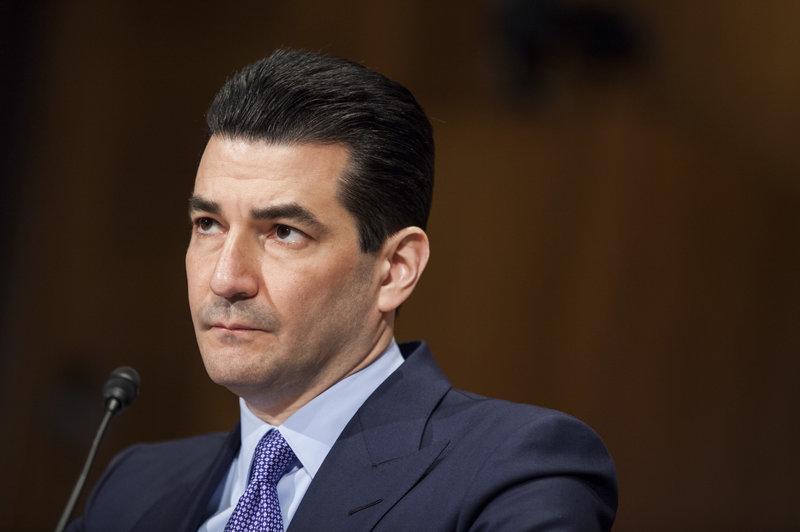 Scott Gottlieb
As the GT pointed out earlier, the CDC is telling Americans that wearing facemasks in public right now isn't necessary. We suspect Gottlieb would beg to differ.
Meanwhile, Jordan has reported its first 2 cases as the coronavirus outbreak in the Middle East spreads.
BMW has reportedly told 150 R&D employees to quarantine at home for two weeks ater coming into contact with an employee in Munich contracted the virus. The Munich case was sent home to self-quarantine. Large companies that have now confirmed employees have been infected include Amazon, Nike, Google and BMW.
Before we go, we'd just like to point out: In the past 24 hours, Moscow, New Delhi, NYC, Berlin, Rome and Brussels have all confirmed their first cases, as have Indonesia, Portugal and now Jordan on Monday morning.
And yet…
And the World Health Organization still won't call this a pandemic. https://t.co/y4Y3cbAw30

— Ben Hunt (@EpsilonTheory) March 2, 2020
Earlier, European Commission President Von der Leyen followed the OECD's breakthrough warning by saying the risk in the EU had risen from "moderate" to "high."
* * *
Update (0730ET): As we reported last night, a group of drug company CEOs are on their way to meet with President Trump at the White House."Progress is being made" toward a vaccine, Trump said.
I am meeting with the major pharmaceutical companies today at the White House about progress on a vaccine and cure. Progress being made!

— Donald J. Trump (@realDonaldTrump) March 2, 2020
Meanwhile, NY Governor and Trump nemesis Andrew Cuomo told CNN Monday that he expects more cases to be confirmed in New York. NYC's first patient is a woman in her late 30s who contracted the virus while traveling abroad in Iran.
Amazingly, despite all of Cuomo's boasts about his state's state of the art labs and medical resources, the woman is apparently "isolated in her home."
* * *
Update (0715ET): A Reuters headline from late Sunday just caught our eye, and we felt obligated to share: China's State Forestry and Grasslands Administration has warned that the world's second-largest economy could face a devastating "Locust Invasion".
CHINA FACES RISK OF LOCUST INVASION – FORESTRY AND GRASSLAND ADMINISTRATION
Last month, we reported that China was deploying an "army of ducks" to help Pakistan fight an invasion of locusts, a plague that is also hurting farmers across Africa.
Looks like Beijing is going to need its ducks back.
The Global Times, meanwhile, is now mocking the CDC for refusing to recommend that Americans should wear facemasks.