Four Cruise Ship Passengers Rushed To Los Angeles Hospital With "Unknown Illnesses" Friday Night
by Tyler Durden
ZeroHedge.com
Sat, 02/29/2020
Late on Friday, the Emerald Princess cruise ship docked in Los Angeles port, hours before its scheduled arrival. The LA City Fire Department said that it received a "call for help" just before 8PM local time and deployed four ambulances to Berth 93, where the ship was docked.
Upon arriving, paramedics found two people suffering from "unknown injuries" and two others suffering from "unknown illnesses". The four patients were taken to nearby hospitals "without lights or sirens", according to KCAL Los Angeles.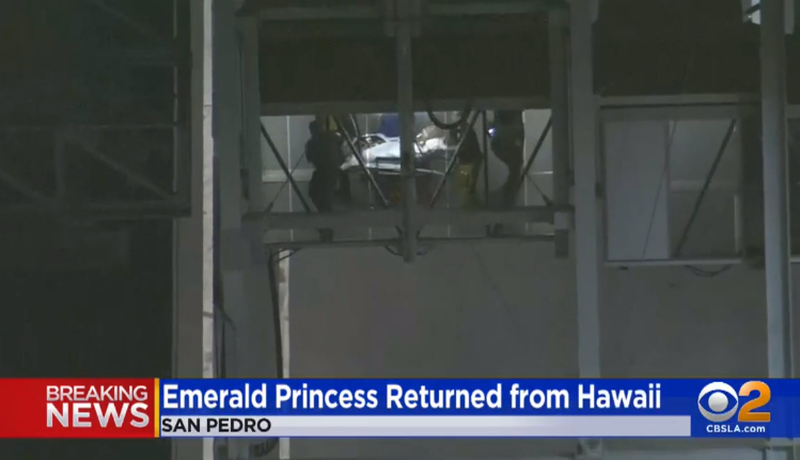 The ship reportedly had doctors and medical staff on board, but the ship still returned almost a full day early. The ship was on a 28 day cruise to Hawaii and the South Pacific.
The port of LA commented that all remaining passengers were being kept on the ship as a precaution, and because many cannot get off without going through customers. Port police also said the ship would "go back out to sea tomorrow, as scheduled."
The full report from CBS 2 KCAL Los Angeles can be seen here: