CDC Confirms 2 New Coronavirus Cases In US; Google Says Employee Tested Positive After Visiting Zurich Office: Live Updates…(Severe System Problems…)
by Tyler Durden
ZeroHedge.com
Fri, 02/28/2020
Summary:
CDC raises US coronavirus total to 62
Italy reports 3 deaths in Lombardy; nat'l toll now 21; total cases 821
British man becomes 6th 'Diamond Princess' passenger to die
Two Japanese dogs tested positive for coronavirus
Mulvaney says school closures, transit disruptions may happen in US
Dr. Tedros said Friday that there's no evidence of 'community outbreak'
Mexico confirms 1st virus case
Fauci warns virus could take 'two years' to develop
Kudlow says "no higher priority" than the "health of the American people
Toronto confirms another case
WHO says 20 vaccines in development
St. Louis Fed's Bullard pours cold water on market hopes
Netherlands confirms 2 more
United cuts flights to Japan
Advisor to CDC says shortage of tests in US creating a "bottleneck"
Nigeria confirms first case in sub-saharan africa
SK reports more than 1,000 new cases in under 48 hours
Italy cases surpass 700
WHO says virus will 'soon be in all countries'
* * *
Update (1330ET): In a company-wide memo, Amazon instructed all of its employees to avoid 'nonessential' travel within the US. Though many companies have been cancelling events and conferences while issuing travel warnings, this is one of the more extreme warnings we've seen, CNBC reports.
Perhaps Jeff Bezos' animosity toward Trump has something to do with it?
As President Trump insists that investors are more worried about Bernie Sanders' and his 'democratic' Communist Revolution, here's a chart that might offer some insights on what's inspiring the market's mentality.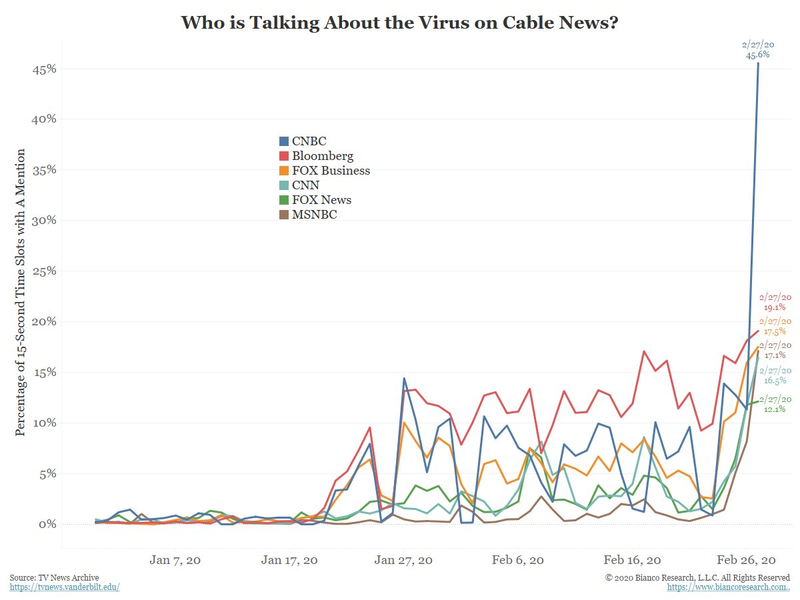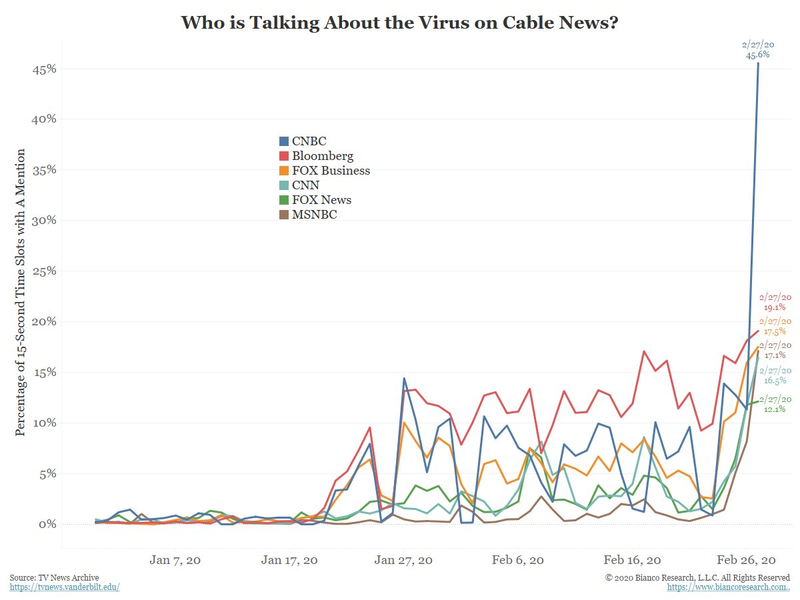 *
Update (1240ET): The CDC's Dr. Messonier announced two new cases of the coronavirusin the US on Friday afternoon, confirming that the number of Americans infected aboard the 'Diamond Princess' has climbed to 44.
The CDC has confirmed 62 cases of coronavirus in the US

These include 44 people who were aboard the Diamond Princess cruise ship, three people repatriated from China and 15 US cases.

California: 9
Massachusetts: 1
Washington state: 1
Arizona : 1
Illinois: 2
Wisconsin: 1

— David P Gelles (@gelles) February 28, 2020