Trump Weighs "Coronavirus Czar" Appointment To Coordinate Federal Response, Craft Favorable Narrative
by Tyler Durden
ZeroHedge.com
Wed, 02/26/2020
With the White House struggling to control the narrative following one of the most brutal two-day equity selloffs in years, Politico reports that the administration is weighing whether to appoint a 'coronavirus czar' to coordinate the federal response to the epidemic and – as we imagine Democrats will allege – act as a public cheerleader for the administration's handling of the crisis.
The report is being taken seriously by other journalists and the public, and some have half-jokingly suggested that Jared Kushner might soon be adding 'coronavirus response' to his portfolio, now that the Middle East peace plan has been released.
*WHITE HOUSE CONSIDERS APPOINTING CORONAVIRUS CZAR: POLITICO pic.twitter.com/RxoEyr8FOm

— econhedge (@econhedge) February 26, 2020
Some have speculated that former FDA Commissioner Scott Gottlieb, who has been appearing on cable news seemingly every day to offer his analysis on the situation, might be a candidate.
Former Food and Drug Administration commissioner Scott Gottlieb is among a handful of officials being discussed for the role of coronavirus czar, but a senior administration official stressed that President Donald Trump will make the final call and has not yet made a decision about how to move forward. Trump returned from a trip to India early Wednesday morning and quickly announced a 6 p.m. press conference to discuss the response.
Health and Human Services Secretary Alex Azar has currently been the administration's point man on the crisis, but his handling of the situation over the last few days has left something to be desired: he has botched the rollout of coronavirus lab tests to the states and hospitals, while presiding over the administration's botched evacuation of Americans from the 'Diamond Princess', that brought dozens of infected Americans back to the US.
So it's understandable that President Trump, who has also employed Larry Kudlow as a kind of optimistic counterpount to the HHS chief, might be looking for a re-boot.
For Azar, it's an embarrassing blow. Though he's not an original cabinet member (he took over for Tom Price after he resigned over criticism of using public planes for private purposes), he's been in the job for more than two years now.
The White House's coronavirus task force will meet with Trump before Wednesday's 6 pm press conference.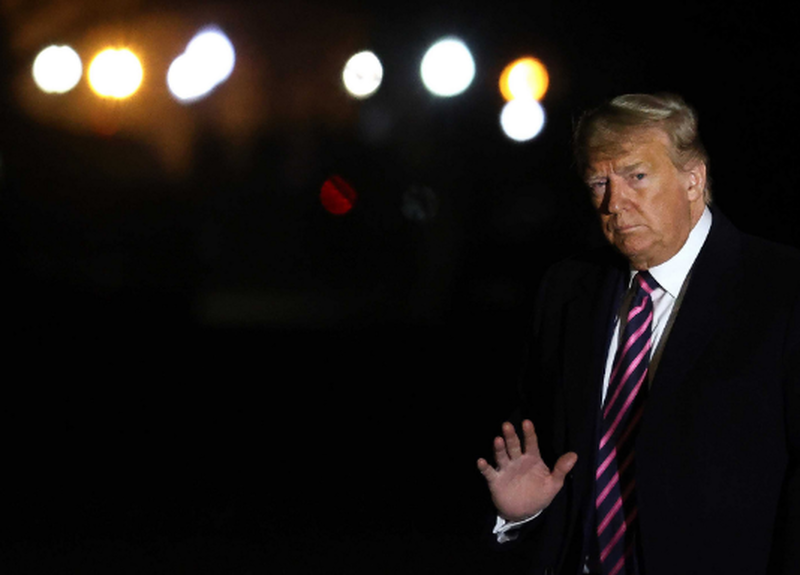 https://twitter.com/no_silenced/status/1232697232068972544?ref_src=twsrc%5Etfw%7Ctwcamp%5Etweetembed%7Ctwterm%5E1232697232068972544&ref_url=https%3A%2F%2Fwww.zerohedge.com%2Fpolitical%2Ftrump-may-appoint-coronavirus-czar-oversee-federal-response