Coronavirus Panic Goes Global: S.Korea Warns Of "Watershed Moment" As Italy Confirms 3rd Death, Cancels Venice Carnival: Live Updates
by Tyler Durden
ZeroHedge.com
Sun, 02/23/2020
Summary:
Italy confirms 3rd death
4 more cases confirmed in UK
200 Israelis quarantined
Japan confirms more cases
Japanese Emperor expresses hope for Tokyo Games
Italy cancels last 2 days of carnivale in Venice as cases soar above 100
SK total cases above 600, rivals 'Diamond Princess' for biggest outbreak outside China
Trump says US has everything 'under control' as he asks Congress for more money
EU's Gentiloni says he has 'full confidence' In Italian health officials
Turkey, Pakistan close borders with Iran as confirmed cases soar
Global Times says virus may not have originated at Hunan seafood market
Axios reports shortages of 150 essential drugs likely.
* * *
Update (1230ET): The number of new coronavirus cases in Japan has risen to 135, while 57 new 'Diamond Princess' cases have been confirmed days after hundreds were released from a two-week quarantine. As we mentioned earlier, a third passenger has also died, according to Japan's NHK.
One of the cases, according to the Japan Times, is a woman who was reportedly let off the cruise ship as the quarantine ended. Of course, every expert in the world including the CDC warned Japan that this would happen since health officials didn't seem to have m much of an after-care plan. Alas, here we are.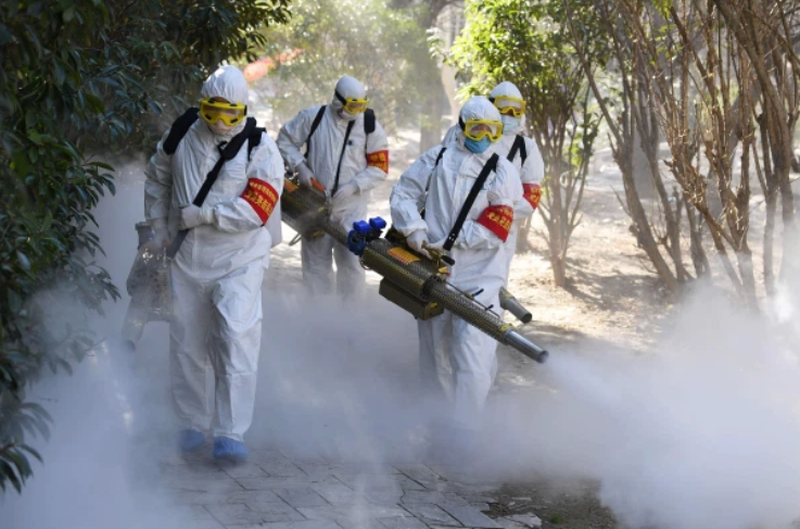 Three boys who have been confirmed to be infected with the virus are now Japan's youngest cases. They include a preschooler in Saitama and two brothers in a Hokkaido elementary school. It's the first time people under the age of 10 have caught the virus in Japan. While the younger boy had recently traveled to Wuhan with his father, authorities have no explanation for how the two brothers in Hokkaido became infected.
Emperor Naruhito cancelled a public event on Sunday, and also reportedly expressed some alarm about the virus and the Tokyo Olympics. Naruhito, who turned 60 on Sunday, ascended to the throne last spring after his father became the first Japanese emperor in 2 centuries to abdicate.
He said he was looking forward to this summer's games, adding that the '64 Tokyo games were a special memory in his childhood, Reuters reports.
"This new coronavirus is a concern. I would like to send my sympathies to those who are infected and their families," he said.
"At the same time, my thoughts are with the efforts of those who are treating them and working hard to prevent the spread of the infection. I hope their efforts will bear fruit soon."
Tokyo will host the Summer Olympics from July 24 for the second time, and Naruhito said the first Tokyo games, held in October 1964 when he was four years old, were one of the highlights of his childhood.
The Tokyo Olympics are the major barometer right now. If they get cancelled, then the world will know: This outbreak is out of control.
* * *
Update (1220ET): Let's check in with one country that we neglected to mention earlier in today's roundup of outbreak-related news.
Haaertz reports that 200 Israelis are under quarantine after nine Korean tourists tested positive for the virus following a return trip from Israel. Yesterday, Tel Aviv issued travel warnings for South Korea and Japan (they've also barred foreigners who've recently been to either country from entering Israel).
Those under quarantine include people who came into contact with the Koreans.
* * *
Update (1145ET): Italian authorities have confirmed a third coronavirus-linked death in northern Italy. Officials confirmed that 50,000 remain under lockdown across 12 villages in the north.
As a reminder, Italy's first cases surfaced in early February, when a Chinese couple on vacation in Rome fell ill. Now, priests celebrating mass on Sunday across Italy have been ordered by the bishops to make a few changes to procedure, for safety's sake.
Bishops in several dioceses in northern Italy issued directives that holy water fonts be kept empty, that communion wafers be placed in the hands of the faithful and not directly into their mouths by priests celebrating Mass and that congregants refrain from shaking hands or exchanging kisses during the symbolic Sign of the Peace ritual.
* * *
Update (1130ET): The BBC reports that four of the 32 British passengers aboard the 'Diamond Princess' cruise ship that have been taken to the quarantine at Arrowe Park have tested positive for the virus, the UK's Chief Medical Officer said.
This brings the UK's total case number to 13.
* * *