"This Is The Wake Up Call" – Apple Virus Shock To Hit Semiconductor Suppliers
by Tyler Durden
ZeroHedge.com
Tue, 02/18/2020
What a shocker – Apple cut guidance on a market holiday in the US.
The company issued a press release on Monday evening, admitting it does "not expect to meet the revenue guidance we provided for the March quarter" due to Covid-19 related issues.
Apple shares slid on pre-market Tuesday after the guidance cut, along with many of its suppliers, and the semiconductor industry as whole prints in a sea of red.
The guidance apple issued 19 days ago was nothing short of worthless and could leave many bag holders in the stock, as a correction could be nearing.
It wasn't hard to understand the supply chain issued developing across China after the virus forced Beijing to freeze at least two-thirds of its economy and quarantine 400-700 million people.
We mentioned on several occasions that Foxconn, the company that assembles iPhones across China, had idled factories due to government orders to contain the virus. It was mentioned that if Foxconn factories did not start ramping up production early last week, full production targets by the end of the month were unattainable, which would lead to product shortages.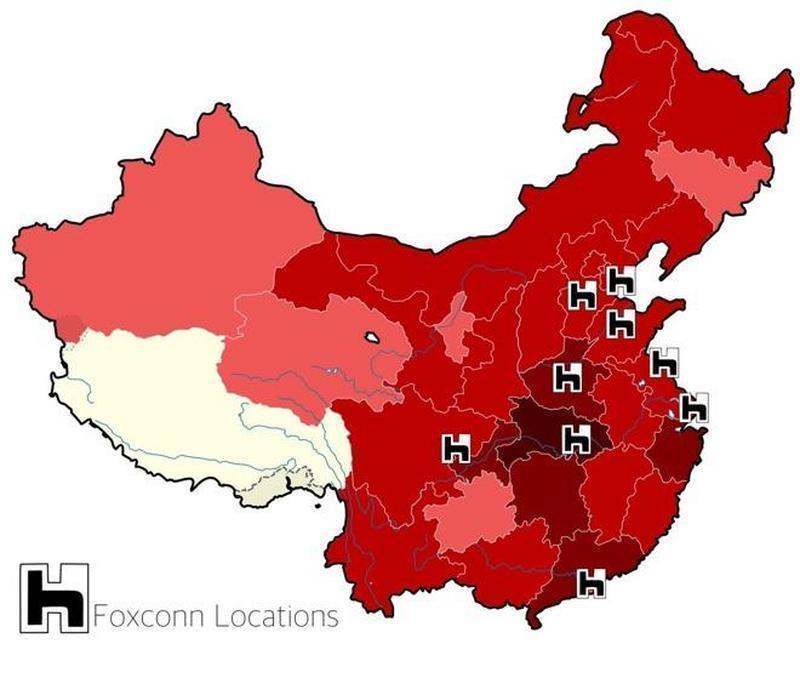 At the moment, 10% of Foxconn's workers in China have resumed production, while many other plants are closed. Foxconn denied the report last week.
"If one component factory stays closed and they're the only supplier, then everyone has to stop and wait. And if there are two suppliers and one is shut down, then we need the other to do more," a source with direct knowledge told Reuters.
It's now evident that iPhone and Airpod shortages could be imminent.
TrendForce Corp. said Apple could see a 10% decline in iPhone sales in 1Q, from 45.5 million to about 41 million units, due mostly because of factory shutdowns.
Stacy Rasgon, a Bernstein analyst, said Apple's supply chain woes would feed into the semiconductor industry as it would order fewer chips with lower production output.
"Maybe this is the wake-up call. I would be astonished if Apple is the only one," he said. "Every electronic supply chain runs through China in a big way."
We've outlined how S&P500 semiconductors and semiconductor equipment industry groups have 30% of revenue exposure to China and Hong Kong, thus being the most exposed industry to the virus crisis.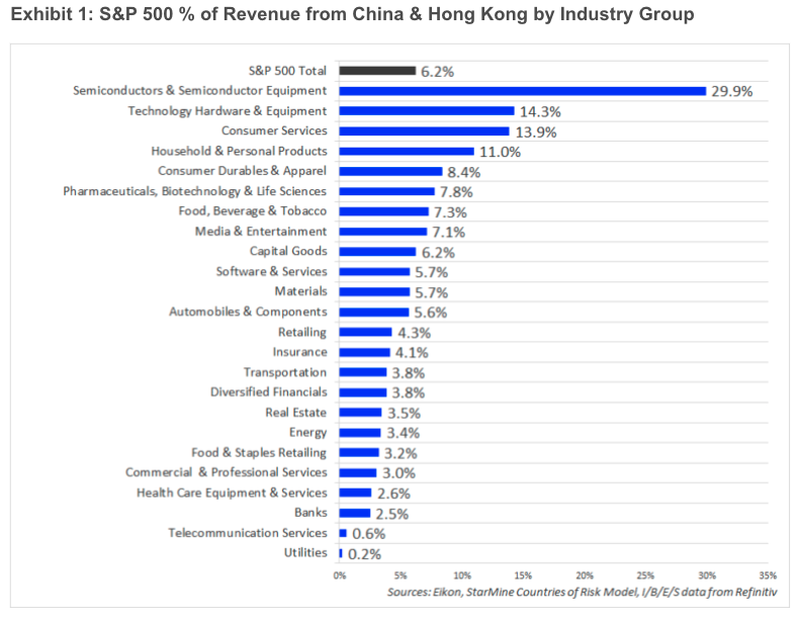 Shares of Apple suppliers, Samsung Electronics, Taiwan Semiconductor Manufacturing Co, and SK Hynix all fell in pre-market Tuesday.
Analysts at ANZ said San Diego-based Qualcomm was vulnerable to a supply chain disruption in China as some of its chips for network connectivity for iPhones might not be able to be delivered to Foxconn factories.
Broadcom Inc, Qorvo Inc, and Skyworks Solutions Inc. are other suppliers that could have severed supply chains in Asia.
Texas Instruments Inc. said it's too early to tell if its operations in China are damaged. The company provides battery charging chips for iPhones.
The Netherlands-based NXP Semiconductors is another supplier of the iPhone, has yet to comment on the virus impact.
Mike Fawkes, former supply chain manager for Hewlett-Packard, told Reuters that even if Apple wanted to change chip sourcing, it couldn't be done overnight. "They're stuck with China for some period of time," he said. "It's very hard when you're managing a big battleship like they are."
The virus impact is starting to be realized as the world's largest company now admits supply chain chaos will revise growth lower for the year.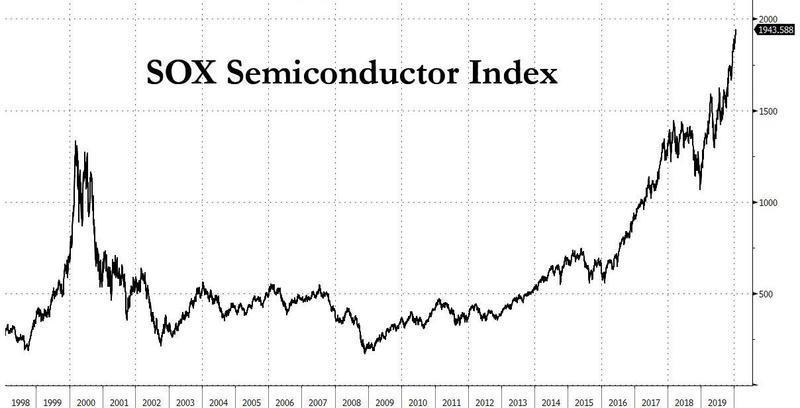 As for Apple's chip suppliers and the semiconductor industry as a whole, the bubble could be ready to deflate…