Stone Shafted: Judge Denies Sentencing Delay, DOJ Balks At New Trial
by Tyler Durden
ZeroHedge.com
Tue, 02/18/2020
Roger Stone's sentencing will proceed as scheduled on Thursday – albeit without a recommended 7-9 years in the slammer, however Judge Amy Berman Jackson agreed on Tuesday to let Stone walk free until she decides on whether he deserves a new trial, according to Bloomberg.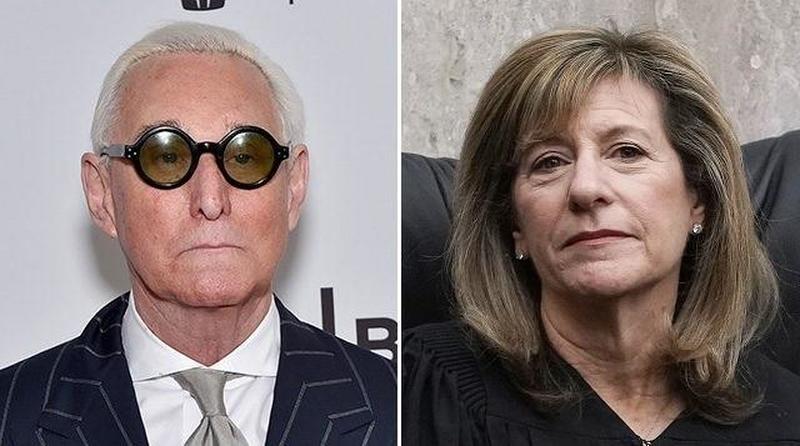 "There's been a lot of work that's gone into the sentencing," Jackson said on Tuesday. "It makes sense to proceed."
That said, Berman declared that the "execution of the sentence will be deferred," and she's "willing to make sure that there are no consequences that flow from the announcement of what the sentencing will be."
Stone's sentencing has already been delayed once, and he can still appeal even after his sentence is handed down, U.S. District Judge Amy Berman Jackson said at a hearing Tuesday in Washington. Stone had asked for delay of a few weeks while the court considers his motion for a new trial.
Another delay "would not be a prudent thing to do under all the circumstances," Jackson said. "I'm willing to make sure there are no consequences that flow from the announcement of the sentence at the sentencing hearing." -Bloomberg
The Justice Department, meanwhile, is reportedly preparing a motion opposing Stone's request for a new trial, despite President Trump's repeated insistence that Stone's situation is unfair – attacking the judge personally.
Is this the Judge that put Paul Manafort in SOLITARY CONFINEMENT, something that not even mobster Al Capone had to endure? How did she treat Crooked Hillary Clinton? Just asking! https://t.co/Fe7XkepJNN
— Donald J. Trump (@realDonaldTrump) February 12, 2020
Attorney General William Barr has come under intense scrutiny after he overruled four anti-Trump prosecutors who wanted Stone locked up for nearly a decade over process crimes.
In addition to more than 2,000 former DOJ officials demanding in an angry letter that Barr resign, the head of the Federal Judges Association has called an emergency meeting to address the Stone situation.

U.S. District Judge Cynthia M. Rufe, the Philadelphia-based judge who heads the voluntary association of around 1,100 life-term federal judges, told USA Today that the issue "could not wait." The association, founded in 1982, ordinarily concerns itself with matters of judicial compensation and legislation affecting the federal judiciary. -Washington Post
We would note that zero judges spoke out against Stone's absurd original sentence, or the FBI's heavy-handed pre-dawn raid on Stone's house last June over lying, obstruction and witness tampering.