Armed Thieves Steal Truckload Of Toilet Paper In Hong Kong Amid Worsening Shortage Of Basic Goods
by Tyler Durden
ZeroHedge.com
Mon, 02/17/2020
Looks like the sh*t is really about to hit the fan in Hong Kong…and we mean that literally.
In a shocking indication of just how bad shortages of basic goods have gotten as mainland China expands its lockdown to more than 700 million people and Hong Kong closes some of its borders, a gang of armed thieves in Hong Kong stole a truckload of toilet paper in a daring robbery last night.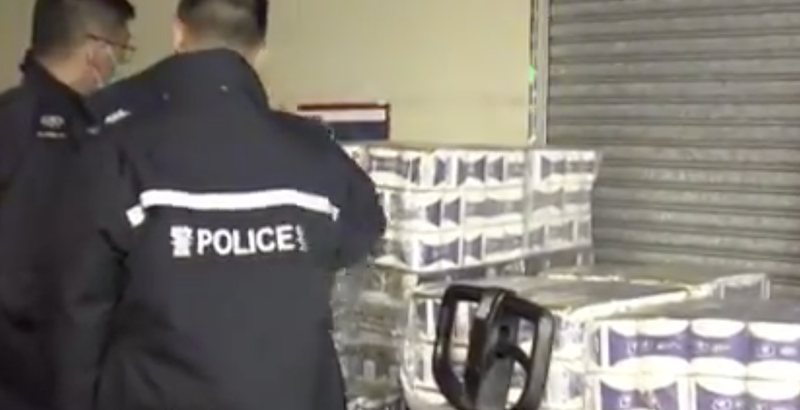 Police say the truck driver was taken by surprise and held up by a man with a knife, while two others loaded the toilet paper into their getaway vehicle.
Wow, I thought I needed tp bad…#stolentp #hongkongtp #coronavirus #toiletpaper
"Masked men stole hundreds of rolls of toilet paper in HK amid coronavirus fears" https://t.co/PiIXi7KrRp

— WickedTart (@Wicked_Tart) February 17, 2020
Don't worry: We suspect they may have left a "paper" trail. Police are said to be hunting the gang, according to the AFP, after the heist, which was carried out early Monday by three men. The target was a supermarket in Mong Kok, a neighborhood that, AFP claims, has a close association with Triad organized-crime gangs.
Here's the most ridiculous element of this whole story: Police said the men held up a truck driver all to steal HK1,000 ($130) in toilet paper.
We look forward to the day when the virus subsides and Hong Kong's Triad gangs can go back to their old rackets, like prostitution and smuggling heroin.