Pentagon Moves To Finally Cut Off Sales Of American Chips To Huawei
by Tyler Durden
ZeroHedge.com
Fri, 02/14/2020
The Pentagon has followed through with threats to drop its opposition to tighter sales restrictions involving American-made components, the WSJ reports, signaling that the Trump Administration is adopting a policy of no mercy as Germany's legislature prepares to make an important decision that will govern Huawei's access to the German market.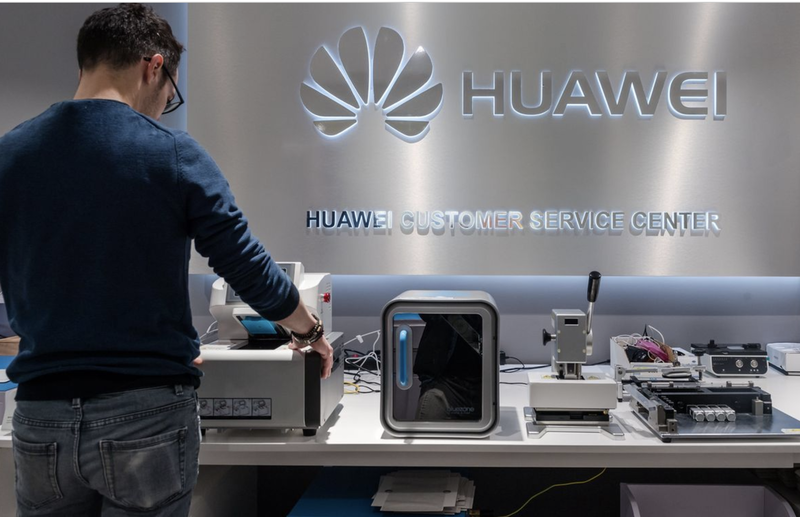 Here's a brief summary in case you haven't been following the simmering beef between Washington and Huawei, which has played out over the past 18 months in a bevy of attacks on the US side.
In December 2018, Canadian police arrested Huawei's CFO Meng Wanzhou, who is also the daughter of the company's widely-beloved father. Since then, the Commerce Department has added Huawei to its 'entities list' – essentially a 'black list' that requires companies to get special permission from the Department if it wants to sell American made goods to Huawei (it applies to products with even a relatively modest percentage of American-made components).
Though the signing of the 'Phase 1' trade deal temporarily eased tensions (Washington quietly exempted Huawei from the strictures of the blacklist), now that the trade deal has essentially collapsed thanks to China's economic woes, and now that Boris Johnson has defied Washington and allowed Huawei to work on "con-core" components of Britain's 5G network, Washington is realizing that maybe it shouldn't have been so gentle. Now, the Pentagon is sending a clear message: 'We're done playing games.'
Earlier in the week, Pentagon officials issued a trial balloon: A leaked report in the WSJ claiming they had discussed reinstating Commerce Department restrictions that would essentially ban Huawei from buying American-made products. It's unclear whether that had any impact on German legislators' thinking, or Johnson's. And as part of the continuing effort to hamstring Huawei, the DoJ added a "Racketeering" charge in its case against the company, which is playing out between prosecutors in at least two federal districts.
One of the reasons Washington initially hesitated to move ahead with a complete ban was the American semi-conductor industry, which would have been badly hurt by the measure (Huawei being a major customer of American chips).
Apparently, that's no longer as big of a consideration for the Pentagon. Which means it's only a matter of time before American semi-conductor stocks start really feeling the pain. And American investors are going to need to figure out what this 'kicking the Chinese economy while it's down' is going to mean for future trade negotiations.