Fired FBI Deputy Director McCabe Won't Face Charges For Lying, Lawyers Claim…(Deep State Wins Again…)
by Tyler Durden
ZeroHedge.com
Fri, 02/14/2020
With General Flynn battling the system (and his previous legal team), and Roger Stone's case jumping from re-trial to a now-withdrawn reccomendation of up to nine years in jail, it will come as no surprise that, according to The New York Times, former deputy F.B.I. director Andrew McCabe will not face charges in an investigation into whether he lied to investigators about a media leak.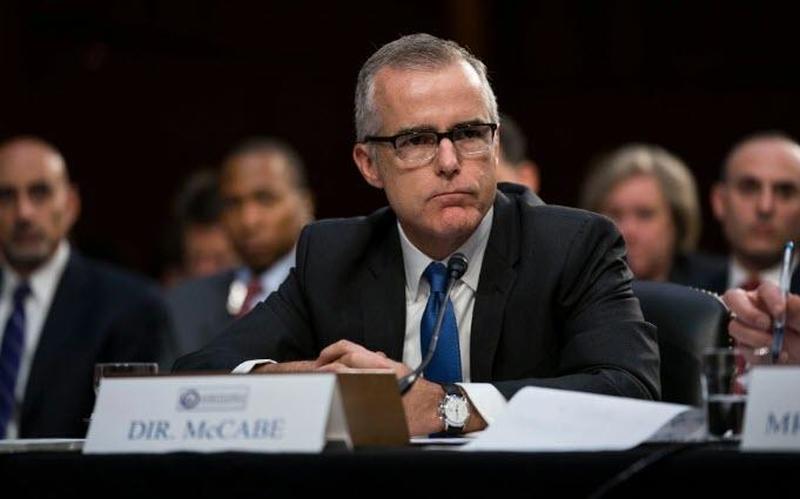 As a reminder, the investigation into Mr. McCabe grew out of findings from the Justice Department inspector general, Michael E. Horowitz. He faulted Mr. McCabe in 2018 for misleading investigators when asked about the disclosure of information in 2016 to a Wall Street Journal reporter about an investigation into the Clinton Foundation.
According to the ubiquitous "people familiar with the matter," NYT claims that a day after AG Barr complained about President Trump's tweets, the decision not to charge McCabe appears to be a sign that Barr wants to show that the Justice Department is independent from Mr. Trump.
We strongly suggest that is a false assumption, but Mr. McCabe's supporters viewed the investigation as politically motivated and inextricably tainted by Mr. Trump's relentless attacks…. whereas, of course, probes into everyone whoever even breathed in the same room as Trump (or Putin) is not?
Of course, this anonymously sourced rumor-mongery – as usual – but we look forward to Barr's strong denial, and/or Trump's angry tweet at this decision.