In Shocking Admission, WHO Advisor Says Coronavirus May Infect Over 5 Billion People
by Tyler Durden
ZeroHedge.com
Thu, 02/13/2020
In yet another sign of the World Health Organization's about-face on the coronavirus outbreak, a top epidemiologist and advisor to the organization said Thursday that if the virus isn't contained soon, it could infect 60% of the global population – or more than 5 billion people – echoing projections made by a Hong Kong scientist who was once labeled an alarmist despite his pioneering work in the fight against SARS.
According to Bloomberg, that's what WHO advisor Ira Longini said after finishing a study of the virus's transmissibility. His estimates suggest that the virus could one day infect billions of people, far more than the ~60,000 or so cases as of earlier on Thursday.
If the virus truly has a mortality rate of 2% (around the low end of current estimates), at this rate, it would kill more than 100 million.
Of course, if the virus manages to spread so widely, it will unequivocally prove that China's draconian quarantines weren't effective enough, and that the government effectively set itself up for failure when it hesitated to try and contain the outbreak after it first emerged in Wuhan late last year.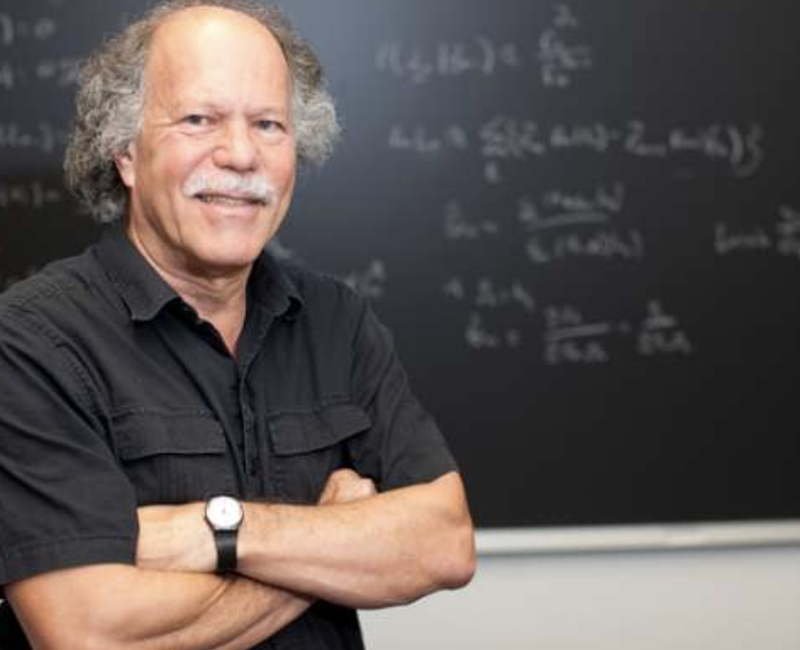 Ira Longini
In recent days, Dr. Tedros, the WHO's director-general, has warned that we might be seeing only "the tip of the iceberg" in terms of cases, and that a new rash of infections in Europe could lead to another widespread outbreak.
Longini based his numbers on an r-sub-zero of between 2 and 3, meaning that the average infected person will spread the virus to two or three other people.
In recent days, growing attention has been paid to the lack of reliable virus tests, not just in China, but in virtually all countries where the virus has spread. The difficulties in diagnosing the virus could mean we see another sudden surge of cases – but this time, it could be even larger than last night's dump from officials in Hubei.
Even if we could find a way to reduce the virus's ability to spread by half, it would could still wind up infecting more than 2 billion people.
"Unless the transmissibility changes, surveillance and containment can only work so well," Longini, co-director of the Center for Statistics and Quantitative Infectious Diseases at the University of Florida, said in an interview at WHO headquarters in Geneva. "Isolating cases and quarantining contacts is not going to stop this virus."
Longini, a researcher and scientist who has spent his entire career focusing on infectious diseases, is hardly the only scientist making dire warnings.
Neil Ferguson, a researcher at Imperial College London, estimated that as many as 50,000 people may be infected each day in China, and more recently warned that we could still be in the "preliminary stages" of the outbreak.
CORONAVIRUS: Professor Neil Ferguson states on the COVID-19 Outbreak "We're at the eary stages of a global pandemic" (BBC News)#covid19 #coronavirus #coronavirusoutbreak pic.twitter.com/FzVVhO1U3T

— 24/7 Crisis News LIVE ☢ (@livecrisisnews) February 12, 2020
Even Dr. Feigl Ding is finding that the public is taking his warnings seriously after he was branded as an alarmist.
As always, other scientists warned that the situation is in flux, and readers should take these findings with a grain of salt before they panic.
The estimates of spread are part of a spectrum of possibilities that could unfold as the epidemic progresses, said Alessandro Vespignani, a biostatistician at Northeastern University in Boston. The next few weeks may provide more information about how easily the disease spreads outside China, particularly if more measures are put in place to control it, he said.
"People change behaviors" in response to disease, he said. "This is kind of a worst-case scenario. It's one of the possibilities."
But as Dr. Tedros said earlier this week, it's still early days. And if Beijing doesn't start being a little more honest with the international community, we might not be able to take the necessary steps to combat the spread until it's too late.