A Humiliated Wall Street Scrambles To Convince Clients That Nothing Is F***ed Here As Infections Soar
by Tyler Durden
ZeroHedge.com
Thu, 02/13/2020
After China was brazenly lying (because there is no other way to call what misrepresenting the full impact of a deadly viral pandemic can be called) to the world for two weeks, the overnight admission that there are in fact 15,000 "new" cases – and most likely soon to be dead cases as lung lesions appear in CT scans usually when a patient is terminal – slammed the carefully crafted narrative that the number of infections is declining, while the surge in deaths confirms that this was not just a question of "changing a definition" as China advocates claim, but a carefully premeditated gamble to under-represent the full impact of the coronavirus pandemic.
What we find odd is that everyone knows that any data coming out of China is either manipulated, goal seeked or otherwise manipulated when it comes to its economy, yet so many gullible and naive "analysts" rushed to believe every new update from Chinese health authorities, even though Beijing has so far still refused to allow CDC reps in China for the very simple reason that it does not want others to observe the reality on the ground.
In any case, following China's unexpected admission that the pandemic is far from contained, Wall Street – which for days spoon-fed its clients a flawed and erroneous narrative which one could ascertain with a casual glance at the "official" underlying data, that the disease is about to fade into memory – has found itself scrambling to preserve the "fake narrative" that "nothing is fucked here" and, indeed, it's all getting better.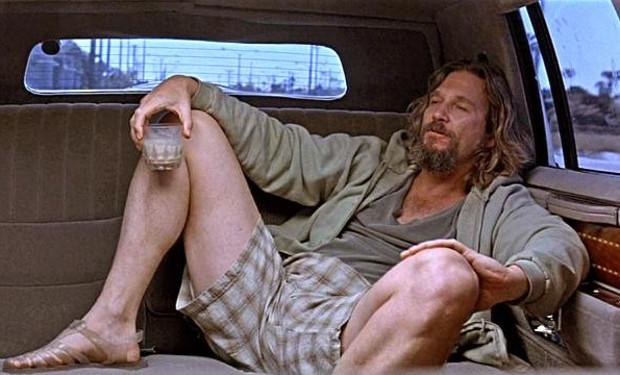 To be sure, for Wall Street whose sole purpose these days some claim is to convert GAAP into non-GAAP and EBITDA into Adjusted EBITDA, with the Chinese infection data now effectively broken down into fake or "pre-adjusted" and non-fake, or "post-adjusted" data sets, creating and defending "Adjusted Infections" which once again show that China is winning the war on the pandemic, is precisely where Wall Street's epidemiologists pardon economists excel.
First on the list was none other than Goldman Sachs economist Andrew Tilton, who scrambled to blast an email to clients first thing this morning to ease fears that Goldman's analysis – which underscored just how successful China has been to contain the coronavirus – was wrong for weeks as it relied on incomplete and erroneous data, and instead – you guessed it – said that if only one excludes the newly defined cases, well then all is well.
Which of course is absolutely true… and it's also outright fabrication of the truth the same way that if one only excludes all corporate costs and expenses, one gets WeWork's "Community Adjusted EBITDA ." The only problem is that when one fabricates financial data, the worst thing that can happen is some rich people become a little poorer. But when one is actively complicit in a global pandemic coverup, which anyone who sides with China in its gross coverup is doing right now, people die.
For those wondering, here is what Goldman said this morning to put its clients' minds at ease:
A large increase in Hubei virus cases due to definition change: News media reported a very sharp rise in the number of confirmed coronavirus (Covid-19) cases in Hubei province as of February 12: an increase of 14,840 vs. 1,638 the previous day. The jump stems from a loosening in the requirements for a confirmed case. Previously, a positive lab test for Covid-19 was required for a case to be considered confirmed in Hubei. Now, either a positive lab test or a positive clinical test (e.g. medical imaging-based) is sufficient. According to data on a Hubei government website, 13,332 of the 14,840 cases reported today for Hubei were added because of this loosening in the definition. Our understanding is that this definitional change has been made in Hubei province only and is one-off.
Translated: if only China would continue to report coronavirus cases and deaths as pneumonia (as the WSJ reported some time ago it was doing), none of this would have happened, and if only the rest of China keeps its mouth shut and continues to lie about the full extent of the pandemic, then all should be well, and just buy stawks.
The Rest…HERE