UK Reportedly Confirms First Coronavirus Case In London; Global Times Says It's Time To Restart Flights To China
by Tyler Durden
ZeroHedge.com
Wed, 02/12/2020
Summary:
The Sun reports first case confirmed in London, bringing UK total to 9
UK hospital confirms worker found to be infected treated 'small number' of patients
Russia releases two Chinese nationals who recovered from virus
China Grand Prix likely to be cancelled
Couple onboard 'Diamond Princess' tell CNBC situation is "frankly terrifying".
AFP publishes report exposing worsening shortages of food and supplies in Wuhan
Cruise ship rejected by four countries allowed to dock in Cambodia
Rumors of 10k in Wuhan not included in official count of cases
NYT follows WSJ in exploring problems with Chinese testing kits
Global Times says US should restart travel to China
* * *
Update (1325ET): As Twitter digests reports of the first confirmed case in London, adding to Wednesday's torrent of coronavirus outbreak-related news, WHO Director General Dr. Tedros Adhanom Ghebreyesus, is speaking from Lausanne, delivering the WHO's latest update on the outbreak, briefings that have become a daily occurrence.
Sounding uncharacteristically pessimistic, Dr. Tedros warned that the outbreak could still go in any direction, suggesting that Beijng's heroic efforts aren't really the "model for emerging nations", as he once described it.
In other news, Global Times editor Hu Xijin, a longtime mouthpiece for the Communist regime on Twitter, also took the next step in Beijing's carefully crafted narrative (which CNBC's Eunice Yoon unravels in a string of tweets included below): He demanded that Western airlines reopen travel to China.
This comes as a senior economist for the regime said Wednesday that China can still hit its growth targets for 2020, and that the outbreak would likely be only a temporary bump.
New infection cases outside of Hubei have dropped for 8 consecutive days. In Beijing with more than 21 million population, the daily new case of infection is around 10 recently. It is now time for the US and other countries to actively consider resuming flights to China.

— Hu Xijin 胡锡进 (@HuXijin_GT) February 12, 2020
As evidence, Hu cites a drop in new cases outside Hubei, ignoring all the other frightening stats that his own regime has voluntarily shared with the press.
* * *
Update (1310ET): After a relatively slow day for coronavirus news, the Murdoch-owned UK tabloid the Sun reported Wednesday afternoon that the first coronavirus case has been confirmed in London.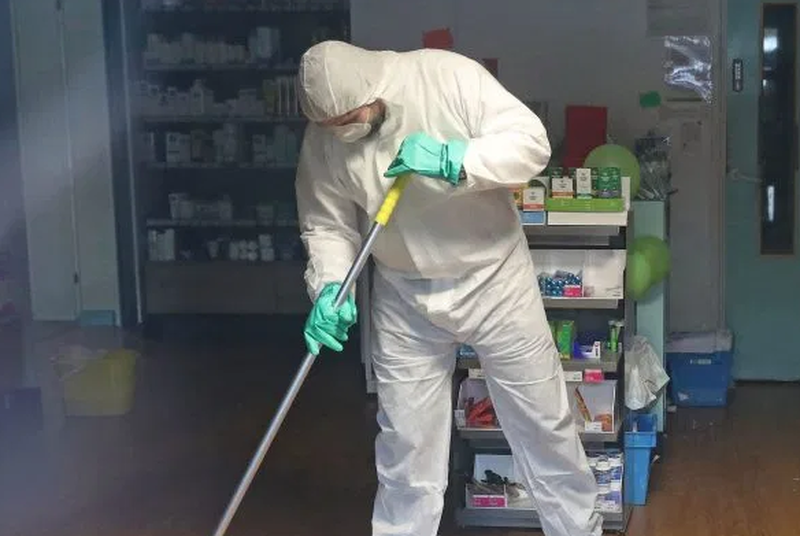 The infected individual is a Chinese national. The paper said officials will now be scrambling to trace his steps and find and test everybody whom he came in contact with.
The news comes as 12 Sussex schools have been placed on infection alert as some teachers and students have been asked to quarantine themselves.
The paper is citing a source as city hall.
BBC reports all 83 people who were being held in quarantine at Arrowe Park Hospital in Wirral have tested negative.
This case in London is the UK's ninth.
The news hits just as the WHO's is beginning its latest press update at its headquarters in Switzerland.
WATCH LIVE: World Health Organization update on the novel coronavirus — Feb. 12, 2020 https://t.co/eXl1tLefDn

— PBS NewsHour (@NewsHour) February 12, 2020
* * *