Exiled Chinese Billionaire Claims 1.5 Million Infected With Coronavirus, 50,000 Dead
by Tyler Durden
ZeroHedge.com
Sun, 02/09/2020
Summary:
Virus death toll surpasses SARS (total: 813)
Exiled Chinese billionaire says true death toll closer to 50k, 1.5 million infected
New cases confirmed in UK, Spain, Singapore
Passengers aboard 'Diamond Princess' warn authorities aren't doing enough to protect them – and others
Officials in Shenzen say they won't block Foxxconn factory reopening
Cruise ship quarantined in Hong Kong allowed to leave after 4 days
* * *
Update (1300ET): A lot of epidemiologists and 'citizen journalists' have been throwing out numbers that they believe to be the true accurate counts of the number of people infected with the Wuhan coronavirus in China, as well as the true death toll.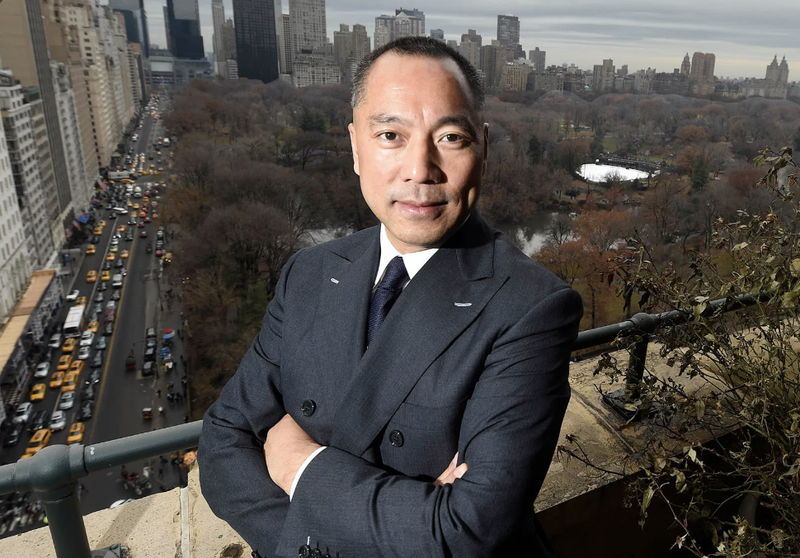 But exiled Chinese billionaire Guo Wengui said Sunday, citing leaked information out of Wuhan, that the death toll could be as high as 50,000, as Chinese officials burn bodies to cover up the true extent of the crisis.
https://twitter.com/DarrenPlymouth/status/1226494771117666305?ref_src=twsrc%5Etfw%7Ctwcamp%5Etweetembed%7Ctwterm%5E1226494771117666305&ref_url=https%3A%2F%2Fwww.zerohedge.com%2Fgeopolitical%2Fwere-totally-dark-japan-not-doing-enough-contain-outbreak-diamond-princess-passengers
This isn't the first time we've heard about the regime burning bodies, rather, it's one of those 'conspiracy theories' that grows more credible every day.
One reporter from the Epoch Times shared this map earlier showing the sulfur dioxide content in the air spiking over Wuhan.
數據網站https://t.co/DdLAqVN3UF的數字顯示,#武漢 地區的二氧化硫含量遠高於其他地區,而這通常是由在機物的焚燒所引起的……#武汉肺炎 疫情中,到底死了多少人了? https://t.co/zjYj39M3eY

— 曾錚 Jennifer Zeng (@jenniferatntd) February 9, 2020
Wengui also said he has information showing 1.5 million confirmed coronavirus cases in China. To be sure, this would contradict the theory that the ~3,000 or so new cases confirmed every day in China reflects restrictions on the supply of tests.
50,000 deaths would be an incredible thing to cover up…but then again, this outbreak is the without a doubt the greatest crisis of cinfidence faced by the regime since the June 4th incident back in 1989.
* * *
Last night, we reported that Chengdu had been placed under strict lockdown, adding another 14.4 million Chinese to the 400 million+ already living under virtual house arrest across the country as Beijing struggles to contain the coronavirus outbreak that has already claimed more lives than SARS did during its nearly year-long run.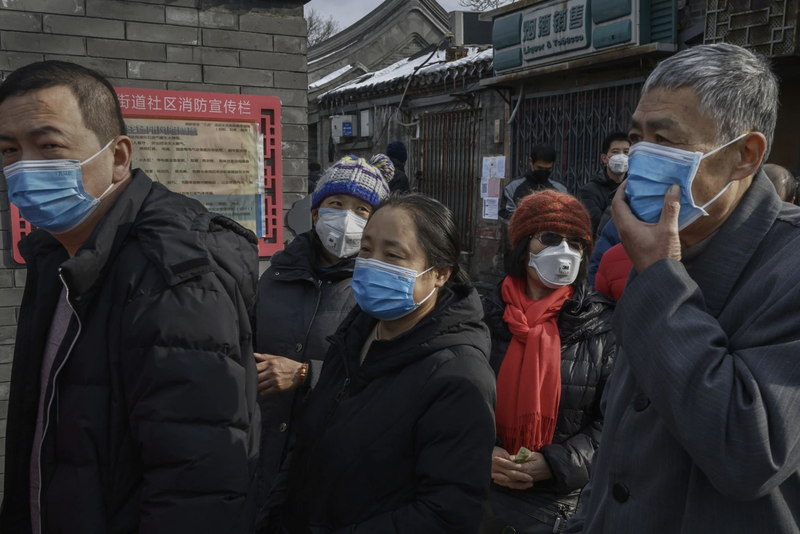 And as fears about the economic fallout from the outbreak grow, the government in Shenzen, a city that has been on lockdown for a couple of days, reportedly denied rumors that it would prevent Foxconn from re-opening local factories. In a transparent to boost confidence in China's frozen manufacturing sector, local officials said the factor would reopen asap after inspections had finished.
The local government of the city of Shenzhen in southeastern China said on Sunday it had not blocked plans by Apple supplier Foxconn to resume production, adding that the company would restart once inspections were completed$AAPL

— *Walter Bloomberg (@DeItaOne) February 9, 2020
CNBC's Eunice Yoon, a reporter who has doggedly covered the outbreak from Beijing, warned that factories won't go back online across the country tomorrow, as Chinese officials had said. Instead, she expects the switch back to work would be gradual and depend largely on the whims of local officials. Only minutes ago, Chinese state media reported that the first workers would return to factories in 'batches'.
Still, whether the Chinese economy can avoid the crash predicted by JPM remains unclear.
In other news, one reporter from the Epoch Times, a newspaper that has assiduously covered the virus despite threats from the mainland government, said she believed based upon her research that the virus might be artificial, a question that others have raised.
不太清楚。各种说法很多,各种可疑之处也很多。我趋于相信是人造病毒。希望科学家能尽快调查清楚。 https://t.co/wYi5FgHfth

— 曾錚 Jennifer Zeng (@jenniferatntd) February 9, 2020
Out of all 31 provinces in China, Guangdong Province is quickly becoming the second-worst-hit after Hubei, even though the two provinces don't share a land border. The ET shared a video of a third makeshift nCoV hospital being built somewhere in the province, apparently.