Wuhan Finishes Second Coronavirus Hospital, Denies Reports About Doctor's Death
by Tyler Durden
ZeroHedge.com
Thu, 02/06/2020
Summary:
Beijing completes second coronavirus hospital in Wuhan
Wuhan hospital denies that doctor who was one of first to warn about virus died on Thursday
Economists warn China faces difficult dilemma in deciding when workers should return to work
Total cases eclipses 28,000 as death toll climbs to 567
Taiwan halts visas for citizens of Macau and Hong Kong
Germany confirms 13th case
* * *
Update (1230ET): Beijing has finished construction on the second coronavirus hospital in Wuhan – so hopefully more of the desperate patients stuck dying in their homes might soon have a bed at a public facility where their treatment can be overseen by doctors.
Chinese state media said the Leishenshan hospital, which will join the Huoshenshan hospital that opened Monday, will provide 1,600 beds and be staffed by 2,000 medical personnel. The project took roughly ten days.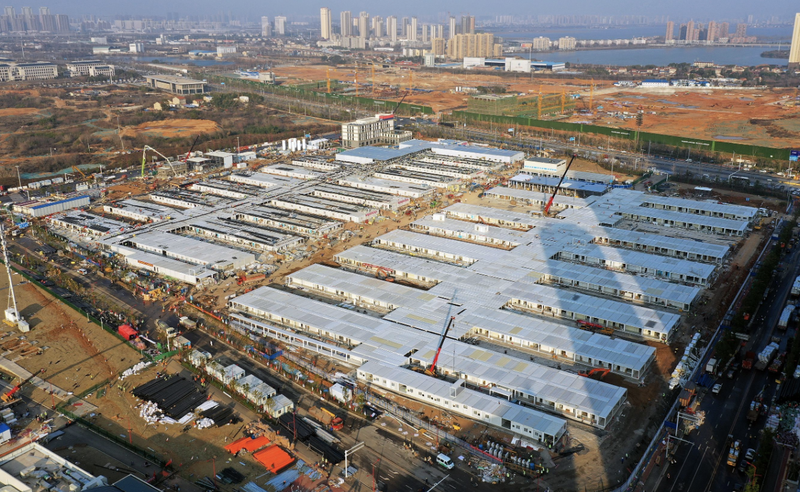 As we reminded readers earlier, the WHO appears to have gladly taken up the task of backing up Beijing's propaganda. But on Thursday, it confirmed a bit of bad news, saying that the doctor who was punished for his early warnings about the outbreak had succumbed to the virus. Now, Wuhan Central Hospital is denying that Li Wenliang, one of eight doctors who was punished by local police for his warnings, has died.
Instead, they said he was alive, but in critical condition, according to SCMP.
"In the fight against the pneumonia epidemic of the new coronavirus infection, our hospital's ophthalmologist Li Wenliang was unfortunately infected. He is currently in critical condition and we are trying our best to resuscitate him," it said in its official Weibo account.
Li, 34, an ophthalmologist at the Wuhan Central Hospital, was found to be infected with coronavirus on Saturday.
"We are very sorry to hear the loss of any frontline worker who is committed to care for patients…we should celebrate his life and mourn his death with his colleagues," said Michael Ryan, director of the World Health Organisation's health emergencies programme, said during a briefing on Thursday.
With Citadel's Ken Griffin becoming the latest to warn about supply chain disruptions related to the virus, Beijing is facing a difficult choice when it comes to deciding when workers should return to their desks or assembly lines.
In a separate SCMP story, economist Lu Zhengwei said allowing the workforce to return to their jobs was crucial both for supporting the economy and ultimately ending the epidemic.
"It's obviously desirable for employers who are now paying rent, salaries and social welfare for their employees, for nothing in return," he said, adding that most small and medium enterprises in China could only last about a month in the current situation.
Meanwhile, a handful of new deaths have been confirmed by the SCMP: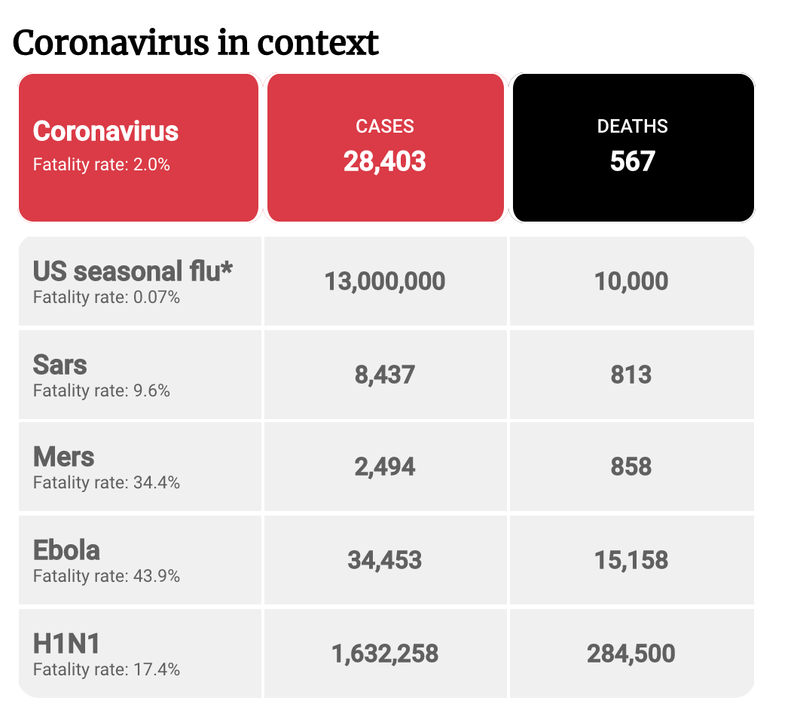 As the death toll climbs, doctors told the NYT that the number of deaths and cases are likely being undercounted.
Many doctors believe that the number of deaths and infections are undercounted because hospitals and laboratories are under severe strain to test for the virus. Local officials in Hubei, the center of the outbreak, have called on health care workers to speed up the process.
Advisory firm Oxford Economics has lowered its growth outlook for China to 5.4% in 2020, down from 6%, and Goldman analysts believe the outbreak will ultimately shave 2 percentage points off global GDP by the time it's all said and done.
Earlier, Taiwan halted visas for citizens of Hong Kong and Macau, saying on Thursday that it would suspend its online and landing visa services indefinitely for Hong Kong and Macau citizens, while non-citizens of Hong Kong and Macau with a history of travel to mainland China, Hong Kong or Macau would also be barred from visiting Taiwan. These measures will no doubt further infuriate Beijing, which has lashed out against "fearmongering" abroad.
"Beginning [midnight Thursday], we will suspend online and landing visa application services" until further notice, announced Chiu Chui-cheng, vice-chairman of Taiwan's Mainland Affairs Council, which sets the island's policies towards mainland China.
They're also temporarily banning cruise ships from docking – can't say we blame them.
In other news, Germany has confirmed its 13th coronavirus case, a case we imagine will also be found to be a human-to-human infection.
* * *