Second Chinese City Bars Residents From Leaving Their Homes, Apple Closes All Offices & Stores In China…"China confirms a case of H5N1 bird flu in Hunan"
by Tyler Durden
ZeroHedge.com
Sat, 02/01/2020
Since our last update Friday evening, the situation on the ground in China has reportedly gone from bad to worse. The true extent of Beijing's 'quarantine' has been exposed – and not just the ridiculously oppressive tactics exercised on sick people simply out trying to buy food so they don't starve, but the even more bizarre notion that the WHO has decided to try and validate Beijing's response when all evidence suggests that public relations is and always will be Beijing's No. 1 concern.
By most recent count, total cases have eclipsed 12,000, while confirmed deaths inside China have hit 259. More than 100,000 people are still under observation, as we reported last night. The 46 new deaths announced last night (Saturday morning in China) was the largest daily death toll (that was the total from Friday) since the start of the crisis.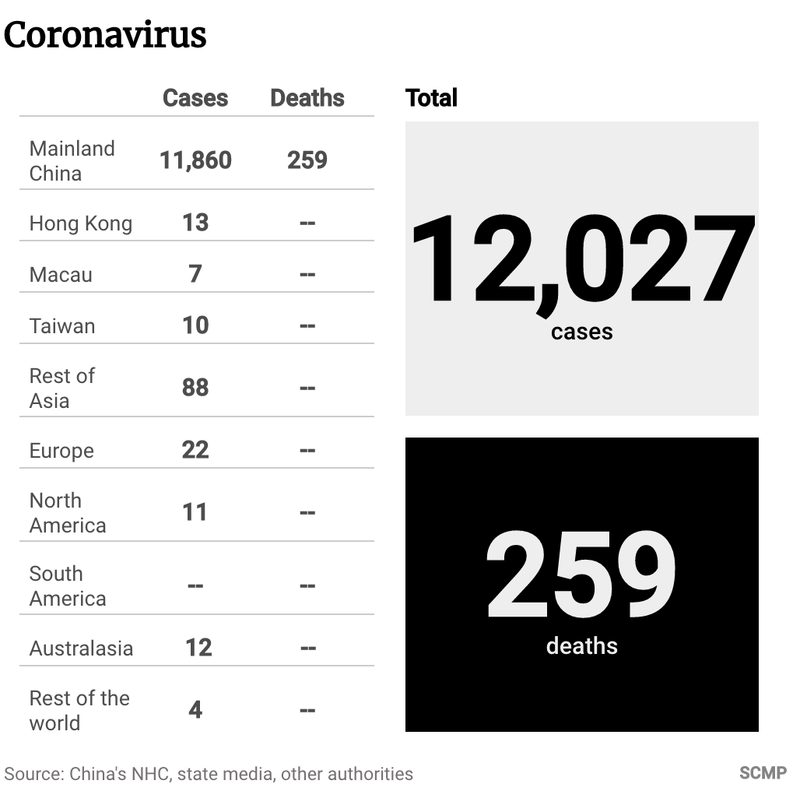 To that end, a report reportedly signed by hundreds of doctors blaming the Communist Party's leadership for waiting a month to inform the Chinese public and the international community that the virus could spread from human-to-human contact. The leadership was apparently aware of this fact as early as mid-December, yet they actively concealed it until the situation started getting out of hand and cases were being confirmed in neighboring countries.
China's finance ministry has finally announced that it's going to lift import taxes on American-made medical products needed to help combat the outbreak (it's interesting how it took them nearly – checks notes – two months since the start of the outbreak to lift the trade-war tariffs).
ABC News is the latest American media outlet to collect footage from Wuhan via drone. The haunting footage clearly shows the scope of the lockdown. An entire city as big as New York, with almost nobody outside or in the streets.
This is becoming an increasingly common sight across China.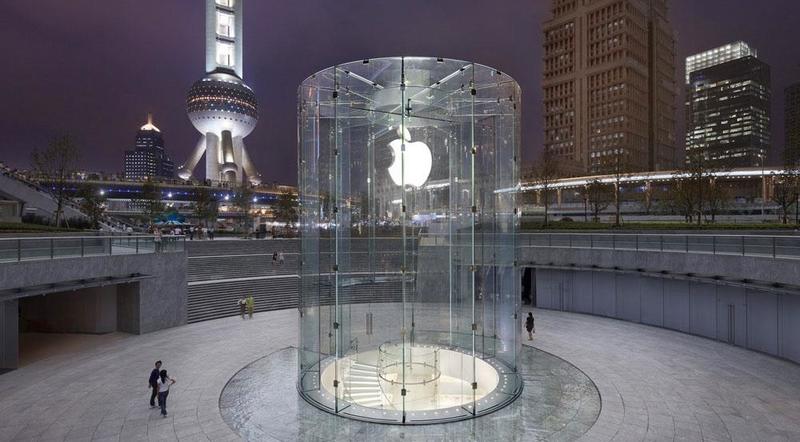 We got some interesting corporate news overnight: Apple announced early Saturday that it would close all of its stores and offices in China at least through Feb. 9. Already, the factories of many of its suppliers (like Foxconn) have been impacted by holiday "extensions" that will keep them closed through at least early Feb.
As of midday on Saturday, at least 19 provinces, municipalities and regions have told businesses not to resume work before Feb. 10 at the earliest, according to CNBC, which also noted that Disney, Tesla several US airlines and myriad other American business have suspended operations in China. Hubei, the center of the outbreak, has reportedly extended its Lunar New Year holiday until Feb. 13.
Apple is closing ALL stores, corporate offices, and contact centers in China due to Coronavirus through Feb. 9, company says in statement. https://t.co/E5xGkgAkeS pic.twitter.com/bbpGN885n4

— Mark Gurman (@markgurman) February 1, 2020
On Saturday, Huanggang, a city of 6 million people near Wuhan, has banned residents from leaving their homes in an effort to stop the coronavirus. The ban states that 1 person per family can leave every other day to buy basic needs.
It's the first city to declare a lockdown on par with Wuhan's total ban of people leaving their homes. Meanwhile Huanggang's mayor warned on Saturday that a "significant" increase in the number of confirmed cases on Saturday or Sunday.
Here's a video of a doctor from Huanggang saying the media won't dare report the true infection totals from Huanggang, adding that it's almost as bad as Wuhan.
A doctor was filmed saying the media does not dare to report the true figures of infections in the city of Huanggang, which is near #Wuhan, repeating that 3 local hospitals were filled with patients presented with fever. pic.twitter.com/FYHjxRJLXG

— JASON CHEN (@ajasonchen) January 25, 2020
The scapegoating of local officials by Beijing continued on Saturday, when more than 300 party officials from Huanggang were punished for failing in their duty.
#Huanggang, a city neighboring #Wuhan, which records the second-largest number of #novelcoronavirus infections, punished 337 officials for slacking off from their duty in combating the #coronavirus. Six of them were dismissed from their positon. https://t.co/is5oRiUXAI pic.twitter.com/ViUPR7zwrU

— Global Times (@globaltimesnews) February 1, 2020
Though we're hearing labels like these used far less often than we were just last week, it appears the "fearmongers" and "alarmists" were once again correct to be skeptical of the information coming out of Beijing. A few days ago, Zero Hedge was declared alarmists for discussing the possibility that nCoV could metastasize into a particularly deadly seasonal illness, like the flu. The mainstream press has now apparently decided to take the warnings of epidemiologists seriously.
Latest #coronavirus stats: 11,949 cases, 259 deaths. Still too early to gauge death rate, but this @businessinsider chart puts #CoronavirusOutbreak into perspective. The 2009 H1N1 flu eventually became one of the seasonal flu strains. It could happen to this one as well. pic.twitter.com/J0aw9hnh75

— Selina Wang (@selinawangtv) February 1, 2020
When the WHO first declared that travel restrictions on China simply weren't necessary, even as Beijing quarantined more than 50 million of its own people, we wondered how the organization could possibly expect the world to listen, considering that Russia had already closed its border with China, and dozens of countries had already imposed some kind of restriction, while more than 40 airlines had suspended routes to China.
On Saturday morning, Australia joined the US in temporarily blocking all foreigners who have recently visited China. Japan said it would bar visitors who had been to Hubei in the last 2 weeks, or had passports issued in Hubei, according to the New York Times.
Then we heard Hong Kong Chief Executive Carrie Lam tell the people that complete shutdown of travel to China wouldn't be necessary. Once again, Lam was doing the leadership's bidding to the detriment of her local popularity. By doing so, Lam has handed the workers all the ammunition they need to successfully challenge, and defeat, the city government.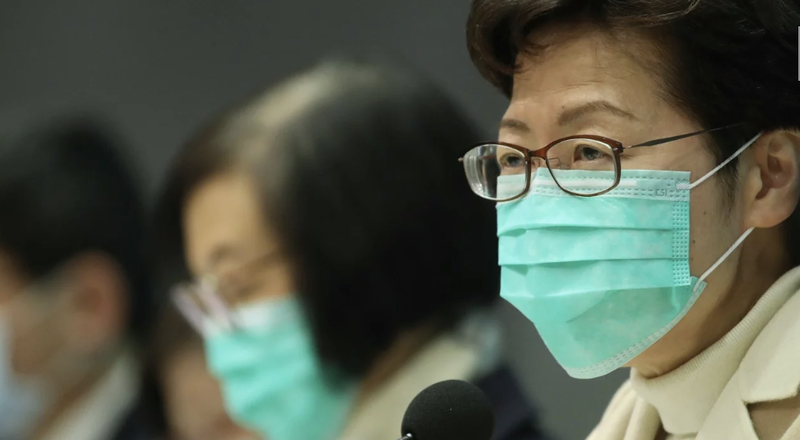 Carrie Lam
Thousands of Hong Kong doctors, nurses and hospital employees have voted for a strike which could begin as early as Monday. The reason? To pressure the city government to close all borders with mainland China. This isn't the first bout of virus-related unrest to rock Hong Kong. Last week, a group of locals set fires and rioted in response to rumors that the government planned to transform a newly built housing project nearby into a quarantine, according to SCMP.
Reports that the Hong Kong government has found 49 people from Hubei after searching about 500 hotels has only ratcheted up public anxiety. The individuals are reportedly being moved to quarantine centers.
The pledge of action by thousands of nurses and hospital workers is picking up steam as more local unions are joining the movement. Pretty soon, Lam will have no choice but to close the border with China, which would be a major blow to global confidence in Beijing.
The alliance of health care workers have a few other demands: that the government make clear policies to ensure a supply of surgical masks, a halt on non-emergency services and an increase in the number of isolation wards at hospitals, as well as better support for medical practitioners and an open promise not to punish those who participate in the strike.
Back on the mainland, local authorities have taken to using drones to 'name and shame' anybody who disobeys the isolation orders. Here are a few examples:
Walking around without a protective face mask? Well, you can't avoid these sharp-tongued drones! Many village and cities in China are using drones equipped with speakers to patrol during the #coronavirus outbreak. pic.twitter.com/ILbLmlkL9R

— Global Times (@globaltimesnews) January 31, 2020
Across China, drones are being loaded with disinfectant to spray public streets (another shock-and-awe measure with little real-world advantage).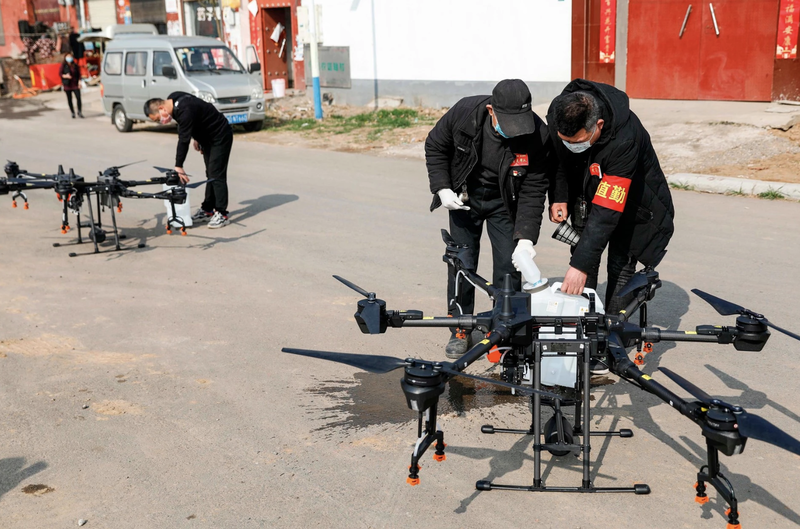 Before we go, here's a complete list of countries that have confirmed cases of the virus: Thailand, Japan, Hong Kong, Singapore, Taiwan, Australia, Malaysia, Macau, Russia, France, the United States, South Korea, Germany, the United Arab Emirates, Canada, Britain, Vietnam, Italy, India, the Philippines, Nepal, Cambodia, Sri Lanka, Finland and Sweden.
Meanwhile, Thailand, Taiwan, Germany, Vietnam, Japan, France and the US has confirmed human-to-human transmission involving at least one person who hadn't been to China.
The timing of this outbreak could not be worse: China confirms a case of H5N1 bird flu in Hunan, prompting authorities to cull 17,828 chickens as a precaution. Though we doubt mainlanders will be seeing many stories about that.