Did China Steal Coronavirus From Canada And Weaponize It
by Great Game India
ZeroHedge.com
Sat, 01/25/2020
Last year a mysterious shipment was caught smuggling Coronavirus from Canada. It was traced to Chinese agents working at a Canadian lab. Subsequent investigation by GreatGameIndia linked the agents to Chinese Biological Warfare Program from where the virus is suspected to have leaked causing the Wuhan Coronavirus outbreak.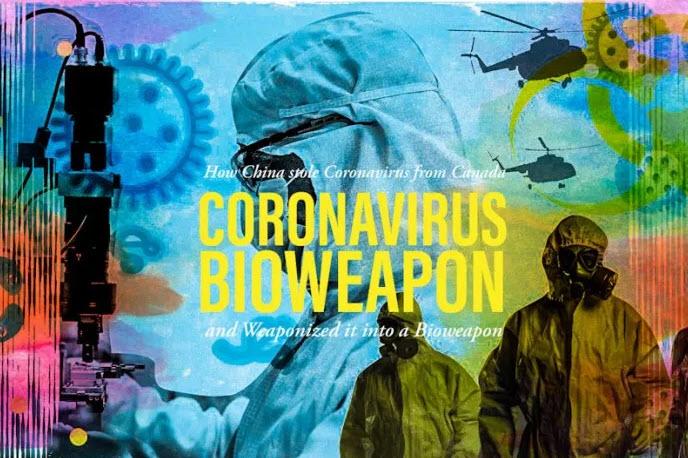 Coronavirus Bioweapon – How Chinese agents stole Coronavirus from Canada and weaponized it into a Bioweapon
The Saudi SARS Sample
On June 13, 2012 a 60-year-old Saudi man was admitted to a private hospital in Jeddah, Saudi Arabia, with a 7-day history of fever, cough, expectoration, and shortness of breath. He had no history of cardiopulmonary or renal disease, was receiving no long-term medications, and did not smoke.
Egyptian virologist Dr. Ali Mohamed Zaki isolated and identified a previously unknown coronavirus from his lungs. After routine diagnostics failed to identify the causative agent, Zaki contacted Ron Fouchier, a leading virologist at the Erasmus Medical Center (EMC) in Rotterdam, the Netherlands, for advice.
Fouchier sequenced the virus from a sample sent by Zaki. Fouchier used a broad-spectrum "pan-coronavirus" real-time polymerase chain reaction (RT-PCR) method to test for distinguishing features of a number of known coronaviruses known to infect humans.
The Rest…HERE